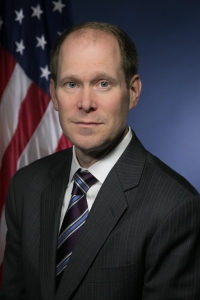 The 7th Circuit Court of Appeals has affirmed a United States District Court for the Southern District of Indiana ruling that rejected an employee's claims of retaliation and breach of contract against a prominent book publisher.
Kristie Alley began working full time as an order processor at Penguin Random House's shipping warehouse in Crawfordsville in 2014. A couple years later, she was promoted to a management position as group leader.
There, Alley monitored production and served as a liaison between supervisors and line employees.
Penguin's policy required all managers and supervisors to report sexual harassment allegations when they learn of them. They would be disciplined if they failed to follow the policy.
In 2019, Alley was informed by a co-worker that she was being sexually harassed. Instead of reporting it, she started her own investigation. During that time two other employees went to human resources to report the co-worker was being sexually harassed.
The next week, Alley alleged she was also sexually harassed by the same man in 2015, but her supervisor at the time didn't report it even though Alley informed him. Her former supervisor was not disciplined for his failure to report.
The man allegedly sexually harassing the women was fired that month. Alley was informed by Penguin's senior vice president and another manager that she was being demoted to forklift driver for failure to report the sexual harassment. She stayed until July 2020, when she resigned.
She then sued her former employer for retaliation under Title VII of the Civil Rights Act of 1964 and for breach of contract.
She claimed Penguin demoted her in retaliation for reporting sexual harassment. The Title VII claim made it to summary judgment, which showed she was demoted because she failed to report the allegations as required by her employer.
The district court found that no reasonable juror could find that Alley was retaliated against and granted Penguin's motion for summary judgment on that claim.
In Kristie A. Alley v. Penguin Random House, 21-3158, Alley appealed the ruling and the magistrate judge's dismissal of breach of contract claim under Federal Rule of Civil Procedure 12(b)(6).
"First, for reasons discussed above, Penguin did not retaliate against her for reporting sexual harassment. Second, Alley cannot recover because the Code of Conduct is not an enforceable unilateral contract," Judge Thomas Kirsch wrote. "Penguin's employee Code of Conduct did not convert Alley's at will employment into a contractual relationship. Thus, she cannot bring a claim for breach of contract."
Judge Candace Jackson-Akiwumi wrote a dissenting opinion.
"While I agree with the majority opinion on the breach of contract claim, I part ways with its evaluation of Alley's effort to report Guzman's harassment allegation and Alley's subsequent demonstration. There are sufficient material and disputed facts in the record for Alley's retaliation claim to go to a jury," Jackson-Akiwumi wrote. "In short, there are disputed material facts about the nature of Alley's activity (failure to report versus an attempt to report to the ombudsperson and an actual report to HR) that preclude summary judgment."
Please enable JavaScript to view this content.