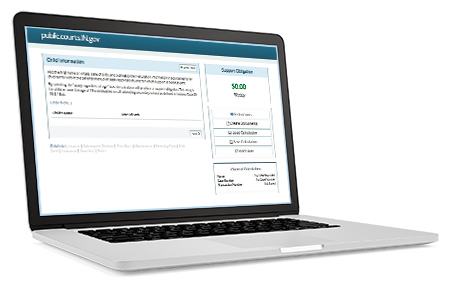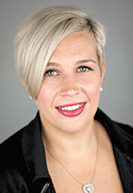 As a family law attorney, Jaimie Cairns uses child support calculators often. However, she opted not to use the free child support calculators offered to attorneys by the Indiana Supreme Court. The tool was a hassle to work with, she said.
Instead, Cairns purchases an outside-sourced generator at a cheap annual fee, which she says has been much quicker and more efficient than the free option. But now that the latter has been revamped and updated, Cairns is considering making a switch.
Fresh-faced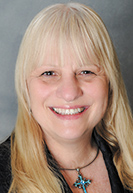 Newly updated versions of the state's child support calculators went live July 1, drawing surprise and praise from Lake County attorneys George Galanos and Debra Dubovich. Both voiced their concerns during a public hearing on Indiana Child Support Guidelines last fall, but neither were aware of any plans to remodel the child support calculators.
"We were very surprised and pleased with the change," said Dubovich, who serves as the Lake County Bar Association Family Law Section chair.
The practitioners' calculator received numerous updates, starting with an efficiency boost for ease of use. The new version, the Supreme Court said, now offers "a simple calculator for quick data entry."
Attorneys, judges and other professionals who commonly estimate support will now find the estimated support amounts updated in real time as financial information is entered, allowing users to see how certain entries affect their obligation amount.
"It's a very helpful tool," Dubovich said of the upgraded calculator.
"Before, there was the input of information that you would have to go through, and you would see the worksheet, go back to the data input, put in a different date and print another worksheet to see the changes."
"I think it's phenomenal," said Galanos, family law section leader for the Lake County Bar Association. "It's more user friendly and provides more instant access to the calculations."
Receiving almost instantaneous responses from the calculator is a useful tool for practitioners and a benefit for self-represented litigants, he added. "It helps our clients understand how we come up with amounts and why we ask what we ask."
Cairns agreed, saying clients may now better understand the calculations with the real-time function.
"Sometimes people just don't understand why they're paying so much or so little," Cairns said. "You can type an income for mom or dad, and it will adjust the weekly amount right away, which is pretty cool."
Avoiding the hassle
Cairns said her outside-sourced calculator can easily make quick modifications in 30 seconds, unlike the state's former version, which required greater input of client information before generating a response. The updated calculators address that issue too, she added.
Before, users would be required to input a long transactional identification to retrieve saved calculations. Those IDs are still available, but users now have the option to set an email and password combination to save and open calculations.
"It's way better than it used to be," Cairns said. After playing with the functions, she noted, "There a real possibility that I may switch. Support Master never ran the calculation wrong, but I would certainly rather use the Supreme Court's website just in case."
On the go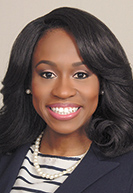 Solo practitioner Nakeina Cane, who uses the calculators weekly, said the updated version's ability for easy function on multiple devices will be helpful for her on-the-go practice.
"As solo-practitioners, we're often mobile in conference rooms or court. It's great to use the calculators on your phone and have it be functional," Cane said.
Prior to the remodel, Cane said making adjustments was a pain. She would use two separate programs and flip back and forth between them. "Now that can be done with one," she said. "That can help save time."
But the changes are not only important for practitioners, she pointed out. Families and custodians need user-friendly tools, too. Changes made to the parents' calculator now offer additional instructions, and users are encouraged to no longer use the state's former calculator.
Cane said she's not sure if the new updates will solve any prior issues practitioners had with the calculators, but she's grateful for the efforts to improve them. "I have no complaints about people making better resources," she said.
Extended child support
The Indiana Office of Court Services and Trial Court Technology made the updates in conjunction with the Domestic Relations Committee to keep calculators compliant with the Indiana Child Support Guidelines.
The tools are also in compliance with changes made under House Enrolled Act 1520, which, effective July 1, allows for the calculation of child support for 19-year-olds still in secondary school.
House Leader Phil GiaQuinta was approached by Fort Wayne family law attorney Suzanne Wagner, who suggested it was time to close a loophole that could cut short child support for children who turn 19 before graduating from high school. Though probably not an occurrence for most kids, the scenario was a real problem for some families, Wagner said.
Awareness of the gap began to emerge after the emancipation age was lowered from 21 to 19 in 2012, she explained. Concerns started conversations within the Indiana State Bar Association Family Law Section, prompting Wagner to bring the issue to GiaQuinta's attention.
'A really crucial issue'
Under HEA 1520, a new exception was created that would allow children who turn 19 while enrolled as full-time students in secondary school to continue receiving support until their expected high school graduation date.
Bill Welch, child support staff attorney with the Indiana Prosecuting Attorneys Council, emphasized that parents or guardians must know that they are required to file notice advising the court that the child continues or will continue to be enrolled in secondary school. Otherwise, they won't be able to receive extended support.
"We're talking about people's financial lives, so it's pretty important to solve those problems, even if it's for just a few people," he said. "To those few people, this is a really crucial issue. We need to help families be financially capable, regardless if it's only a few here and there."
Notice required under subsection (a)(4) of Indiana Code section 31-16-6-6 must be sent to all parties in the child support proceeding and must include proof of the child's enrollment, as well as the child's expected graduation date. If no one objects or requests a hearing within 30 days of the parties receiving notice, the court can issue an order continuing the child support without holding a hearing.
"The other thing I think people need to know is that after they realize that this ability is out there, that the deadline is really important," Welch said. "If they come when the child is 19 years and 2 days old, they're done. They can't file it then."
GiaQuinta said the new law has resolved an unintended consequence of lowering the emancipation age.
"The bottom line is, a student should not have to choose between going out and getting a full-time job to support themselves versus finishing high school and having the support to do so," he said.•
Please enable JavaScript to view this content.