In an effort to address the crushing weight posed by student loan debt, the American Bar Association House of Delegates adopted a resolution penned by a group of young lawyers during its midyear meeting last week.
Resolution 106C, introduced by the Young Lawyers Division, Law Student Division and Standing Committee on Paralegals, urges the development and implementation of programs to assist law school graduates and law students experiencing financial hardship due to their student loan debt.
The resolution was adopted Feb. 22 by a vote of 335-37.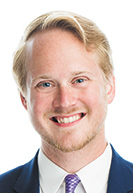 "To me, it shows the House of Delegates' willingness to want our government affairs office at the ABA to join in on the national student debt conversation," said Aaron Sohaski, a Detroit attorney and one of the young lawyers primarily responsible for drafting the resolution.
"This now allows our government affairs office to start entering those conversations and having a seat at the table, keeping young lawyers at the front of that conversation," he said. "There is a lot of flexibility written into the resolution that will allow our government affairs office to be nimble in their conversation with members of Congress and the executive branch."
Getting involved
Resolution 106C urges the federal government to authorize the suspension or forgiveness of student loans and to make it easier to qualify for repayment plans.
Sohaski said it also asks that repayment plans be extended to individuals with student loans from commercial lenders and that the federal government allow student borrowers to refinance with more favorable rates in later years.
Additionally, the resolution asks that federal funds be allowed to provide borrowers with temporary assistance to meet student debt obligations. Finally, the resolution requests easing terms required to qualify for loan repayment assistance programs, including income-based repayment and debt consolidation.
The resolution's sweeping reform proposals are in response to a 2020 American Bar Association survey of nearly 1,100 young lawyers on the issue of student loan debt, Sohaski said.
That survey found many new attorneys are making major financial, personal and career sacrifices as a result of their student loans, including delaying decisions to get married and have children as well as decisions to purchase homes and vehicles or take vacations. The survey also showed the effects of student loan debt on mental health and the disproportionate toll of student loans on lawyers of color.
"A lot indicated that (respondents) are in a different job than they initially would have liked because the pay is better," Sohaski said. "They are choosing their work strictly based on their salary and it wasn't really their intention at the onset of law school to go down that trajectory.
"What we don't want to see happen is lawyers having to leave the profession to take on a job that isn't legal-related just so they can pay their student loans."
Addressing anxiety
Student loan debt touches all corners of life, but Sohaski specifically pointed to the psychological toll. "A lot of responses indicated that folks have extreme anxiety about student loan debt" and their ability to repay, he explained.
For example, one survey respondent stated: "I lie awake at night worried about whether I will be able to give my children the life my parents gave me, and whether I will ever know the feeling of true financial stability, which is what I was seeking when I went to law school."
"That statement is striking because you have someone who thought that by going to law school and getting this professional degree, they would be doing good not only for their community and family, but now they are in the exact opposite position than they desired," Sohaski said.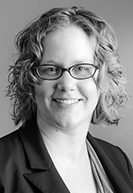 Preparing in advance
Looking back on her days in law school, Indianapolis attorney Courtney Endwright said she wishes she had thought more about what life would look like with student loans on her plate. Upon her law school graduation in 2012, Endwright said she had $130,000 in student loan debt obligations.
"I just remember having a huge anxiety attack at that point because I didn't know how I was going to afford anything," she said.
Without the extra income from her husband to help with the weight of her student loans, Endwright said she wouldn't have been able to buy a house or start a family.
"I think a common theme amongst my friends is that you are worrying from day to day — should I be making this life choice? Can I afford a kid, can I pay for day care and how is that going to impact my student loan payments?" she said.
Sohaski has heard similar concerns from colleagues, many of whom have sought second jobs to pay on their loans. While he hasn't taken a second job, Sohaski said he intentionally sought an employer that would be eligible for public service loan forgiveness to aid with his own student loan debt.
"As a profession, are we saying that you need this mortgage-level debt to become a lawyer?" he asked.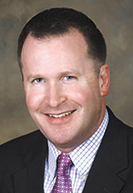 What could be better?
When Evansville attorney Scott Wylie graduated from law school in 1989, his student loan debt was less than $15,000. He went to a large law firm upon graduation and had financial resources that kept his debt from being a huge burden. But his stint as a law school associate dean gave him a front row seat to the woes of his students' debt concerns.
"I see it now with students who graduate from law school who would love to be a public-interest attorney and work for a place like Pro Bono Indiana, and they can't do it because they can't afford to," Wylie said. "Their loan payment alone would eat up 50 or 70% of their take-home pay."
To make things easier in the future, Wylie said he thinks there's an obligation for everyone involved in legal education to ensure students who enter law school understand how to finance their education in a way that makes them good consumers. Similarly, they need to know what their student loan debt will mean once they enter the workforce.
Having comprehensive training in looking at an individual's finances throughout the college continuum and teaching financial responsibility is imperative, Sohaksi agreed.
"Making sure the conversation is at the forefront is going to be key to ensure we don't have another generation of lawyers saddled with six figures of debt and going into their areas of practice — or not for that matter — just so they can stay afloat to make their debt payments," he said.
Endwright also said the requirements for student loan debt forgiveness should be made crystal clear up front.
"I can't tell you how many people I know that have had trouble once they've hit their time limits that haven't been able to get that loan forgiveness," she said. "Those requirements aren't set out very clearly."•
Please enable JavaScript to view this content.