In the middle of the General Assembly's 2020 session, as youth advocates were fighting proposed legislation that would have allowed preteens to be charged as adults for certain crimes, the Commission on Improving the Status of Children in Indiana took a step toward comprehensive juvenile justice reform.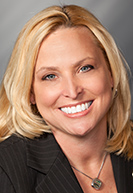 The initiative was proposed by Rep. Wendy McNamara, R-Evansville. Her goal is to take a deep review of Indiana's juvenile code and develop legislation that is part of a larger scheme, instead of continuing the "random acts of juvenile justice reform" she has seen during her tenure in state office.
"My call is to be responsible with how we go forward," shesaid. In the event of a tragic crime such as a school shooting, she wants to ensure "we do have a plan, we do have a process that isn't reactionary, but we have laws that are on the books that truly get the justice people deserve but also do it in a responsible way."
As part of the reform effort, the Council of State Governments will work on collecting data and will provide a preliminary assessment of Indiana's juvenile justice system. The price tag for CSG is $50,000, which McNamara expects to cover with grants. In addition, the commission will form a Juvenile Justice Reform Task Force to take the CSG's findings, continue the analysis and potentially develop proposals for legislation.
McNamara said the reform will likely not include a complete overhaul of the juvenile code like the General Assembly did in 2013 with the adult criminal justice code. Still, she wants a thorough examination of how Indiana law treats youthful offenders.
"We've been doing random acts of juvenile justice reform for the last 10 years or probably even longer than that," she said. "That's what this whole task is about, is to take a comprehensive look at this."
Differing views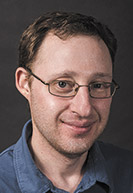 For its work in Indiana, the Council of State Governments will take a two-pronged approach, according to Josh Weber, CSG deputy division director of corrections and re-entry.
First the organization will assess the data, determining what is and is not available, as well as identifying what the statistics are measuring. As Weber explained, Indiana counties are collecting the data, so the definitions of things like recidivism might vary across the state.
Second, CSG will talk to a variety of stakeholders to get the different perspectives on the state's handling of juvenile offenders. Youth advocates, families and victims will be part of the conversation, Weber said, along with state agencies such as the Department of Child Services and the school systems.
John Brandon, president and executive director of the Marion County Commission on Youth, hopes the initiative leads to more community-based alternatives. The goal of reforming juvenile justice would not be to let young offenders off the hook, Brandon said. Rather, it would be to make sure the punishment fits the crime and the focus is on developing the juveniles instead of hardening them into adult criminals.
"I understand the outrage in folks, but at the same time, we have an opportunity," Brandon said. "Locking young people up in adult prison isn't actually going to make us any safer. We're going to make them more dangerous and then they get put back out on the street."
However, David Powell, senior counsel for the Indiana Prosecuting Attorneys Council, pointed to the victims.
Powell recalled when he was a prosecutor, victims always asked what kind of penalty the offender was going to get. Without tools such as determinant sentencing or waivers, 17-year-olds who are charged may receive no jail time or probation because, by the time they get through the court system, they are 18 and beyond the reach of the juvenile justice system.
Powell noted the justice system is not only for defendants but also for victims and law-abiding people. "We create lots of accountability in the system," he said. "People have to understand there has to be accountability."
The key to reforming delinquents, Weber said, is not to treat them as mini-adults. The kinds of punishment given adult offenders will not change the behavior of young people. Recidivism can be reduced by providing positive activities, such as therapy to help the juvenile address negative thinking, and support for the family, he said.
For youths who run afoul of the law, the consequences need to be "swift and sure," Weber said, but they should also be "developmentally proportional" to the individual's age and maturity level.
Two responses
Ironically, McNamara's proposal is connected to the same tragedy that prompted Sen. Erin Houchin, R-Salem, to author Senate Bill 449. That measure — which allowed 12-year-olds to be charged as adults for attempted murder and expanded the direct file statute to encompass attempted crimes such as kidnapping, rape and robbery — was introduced in response to the May 2018 shooting at Noblesville West Middle School.
Houchin crafted the bill because the confessed shooter was too young to be charged as an adult. She noted in testimony at the Statehouse the conundrum in state law which would have allowed the offender to be tried as an adult only if the victims had died. But because both survived, the then-13-year-old had to be adjudicated in the juvenile system, from which he will be released when he is 18.
Although it faced strong grassroots opposition, SB 449 passed the Senate. However, it stalled in the House Committee on Courts and Criminal Code where McNamara, the chair of the committee, was vocal that she had no intention of giving the bill a hearing.
Following the incident at Noblesville, McNamara said she talked to a majority of the people affected by the shooting. She promised to do what she could to seek justice for them.
"I don't believe this bill is a way to do that, so that's why I pledged to them I would take a review of our juvenile system … to make sure in the future, God forbid something like this happens again, we have an adequate response to it so that other families don't have to fall victim to this," she said.
The access issue
Guns and the access that youths have to them will likely not be a part of any subsequent conversation on juvenile justice after the review is complete.
McNamara noted that while SB 449 was being debated, some wanted to talk about firearms, but she was leery, especially of the potential to put mandates on parents. Dictating to mothers and fathers what they have to do to keep a gun in their homes will not change anything, she said, because responsible parents are already taking steps to keep their guns safe. Legislation will not induce irresponsible parents to improve.
Also, talking about access to guns in the home ignores the availability of guns on the streets, she said. Young people can call or text to get a gun, and legislation will not provide any repercussions for that.
Brandon believes the atmosphere in which children are raised has to be examined, and that includes the availability of guns. Adults perceive their neighborhoods as being unsafe, so out of fear, they carry guns, which perpetuates the access and fear.
Powell agreed juvenile access to guns should be a concern and part of the conversation. "No question," he said, "children shouldn't have guns."•
Please enable JavaScript to view this content.