Jordan Law was one of the unlucky ones in 2020.
A 1L at Michigan State University College of Law, Law's second semester was flipped upside down because of the pandemic, forcing classes online.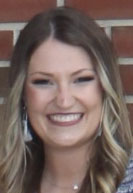 But Law's story has a happy ending: She took and passed the bar exam last year in Indiana and now works as an attorney in Fort Wayne.
But she also said two years wasn't enough time to separate the bar exam from the impact of the pandemic.
For Law, fear ahead of the exam didn't just come from the general anxiousness over taking a test — there was also the feeling that the pandemic robbed her of valuable prep time in law school.
And Law said she doesn't think she's alone.
"I personally don't think I learned as much when it came time to start studying," she said.
Still, Law said she doesn't blame her professors or alma mater.
Law passed the exam in a year when relatively fewer first-time test takers did that, compared to recent years.
The American Bar Association Section of Legal Education and Admissions to the Bar recently released pass rates for first-time test takers in 2022, showing a 9 percentage point drop from 2020 and a slightly smaller decline from 2019 before the pandemic.
What the numbers show
Nationally, 73.87% of first-time takers passed the bar exam in 2022. That's a steady decline from 2020, when the pass rate was 82.83%.
Of course, 2020 was unique because of the pandemic. In Indiana, that meant the August exam — delayed due to technological issues — was open-book and administered over email after the testing software malfunctioned.
The Indiana University Maurer School of Law posted a first-time pass rate of 82.46% in 2022, down about 8 percentage points from the 2020 bump and closer to the 2019 rate of 88.19%.
At the Indiana University Robert H. McKinney School of Law, 73.87% of first-time takers passed in 2022, down a little more than 3 percentage points from 2020 but still better than the 69.09% pass rate in 2019.
The Notre Dame Law School bucked the trend and improved its pass rate for first-time takers, up to 92.72% in 2022 compared to 89.01% in 2020. The pass rate in 2019 was 90.16%.

How significant is the data?
The ABA releases pass rate data for consumer information, Bill Adams, ABA accreditation and legal education managing director, said in a news release. The data isn't a compliance report for ABA Standard 316, which establishes bar exam outcomes that a law school must achieve under the accreditation standards.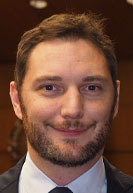 Still, getting someone to pass the bar exam on their first try is significant. For the July 2022 exam in Indiana, for example, repeat takers had a pass rate of 28%, according to data from the Office of Admissions & Continuing Education. First-time takers had a pass rate of 76%.
Brad Desnoyer, clinical professor of law at IU McKinney and interim director of the Academic and Bar Success Office, said he knows the ABA puts an emphasis on the ultimate bar passage rate, which measures the success of all graduates who sat for the bar within two years of first taking the exam. But Desnoyer said the goal should be to get as many students as possible to pass the first time.
"What we look at more is our first-time bar pass rate and how we can increase that for our students," he said. "I want every student to pass the bar and be prepared on their first attempt."
Not passing the first time could also have a career impact.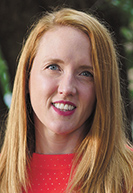 Anne Newton McFadden, dean of students at IU Maurer, said most students are lucky enough to have a job lined up after graduation, but some jobs won't follow through if the student doesn't pass the bar.
McFadden said IU Maurer has "revamped" how it prepares students for the exam. That includes a page on Canvas — an online learning management system — with preparation materials and access to a course that meets four Saturdays at the end of the school year.
"We joke that what we're doing is helping them prepare to be prepared," McFadden said.
'Of course COVID was disruptive'
Rather than thinking of 2022 first-time pass rates as a dip, Desnoyer said he prefers to see it as a leveling out to where the numbers used to be.
"Of course COVID was disruptive," he said. "I don't know how it couldn't have been. People were sick. People had friends and family who were very sick or dying. There was a lot of issues with housing and jobs."
Likewise, McFadden said she predicts the pandemic effects will still be felt "for a long time." At IU Maurer, students came back in a hybrid setting in the fall of 2020, while student support staff stayed virtual until July 2022.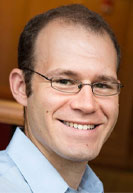 Vinny Versagli, director of career development at Notre Dame Law School, said he isn't sure the school has done anything different to avoid the post-pandemic dip. He said he simply credits the students for their work and preparation.
Though Notre Dame's law school went back to in-person learning for the fall semester of 2020, Versagli said one of the biggest challenges outside of virtual learning was the bar exam being rescheduled and moved online in many states, including Indiana.
"Law school is hard, and it's something that's really hard to do virtually," Versagli said.•
Please enable JavaScript to view this content.