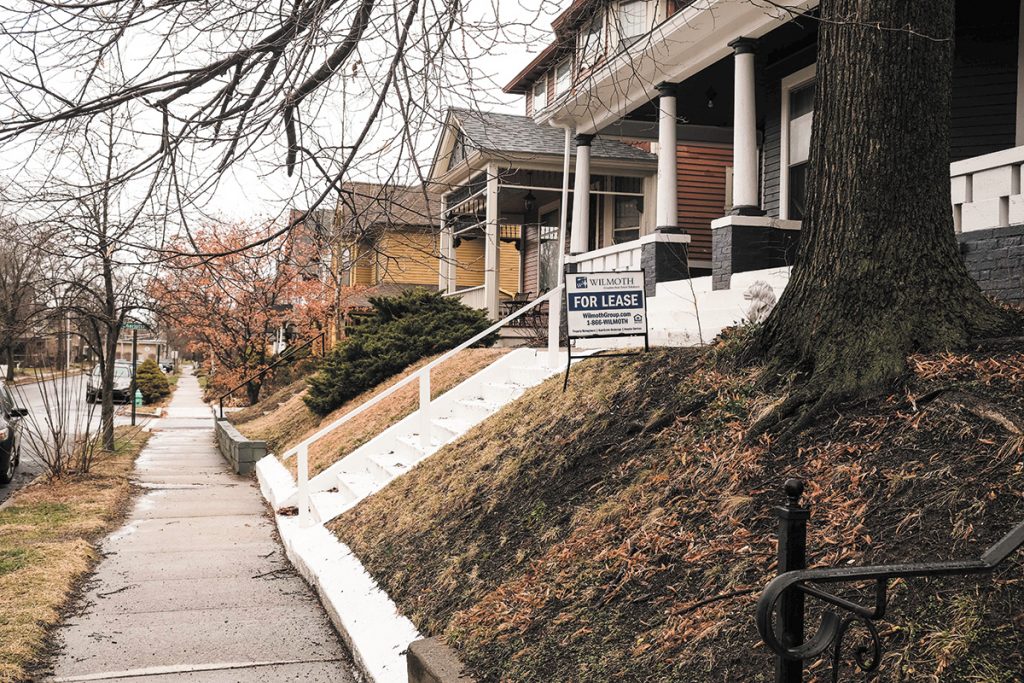 Editor's note: This story has been updated to reflect that the name of Indiana's online civil legal aid service is Indiana Legal Help.
After finding the need for civil legal assistance in the United States is widespread across all income levels — and perhaps spread wider than previously thought — The Pew Charitable Trusts sees a need for new solutions to addressing the problems experienced by many individuals and families.
Pew's call for alternative approaches follows the release of a survey it commissioned, which found one in three U.S. households faced a civil legal issue, such as a problem with housing or employment, in the prior 12 months. Even though, according to Pew, this is the first representative survey in decades to reach across all income levels of the American public, the nonprofit believes the actual incidence of civil disputes is likely higher because the questions did not include a comprehensive list of potential civil legal issues.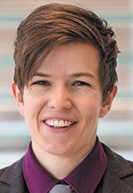 "The survey findings suggest that the nation needs new solutions to these civil legal problems," Erika Rickard, project director of the Pew Civil Legal System Modernization initiative, said. Rickard explained these solutions could include legal assistance portals, which are websites that interact with users, and online dispute resolution services.
Having a broader array of options, Rickard noted, might also bring the additional benefit of education.
"Previous research also found that many people may not believe that their problem is legal in nature, and so do not seek a legal solution," she said. "Our hope is that resources like legal assistance portals and online dispute resolution help close this information gap and provide much-needed information to the many people who face civil legal issues with professional legal help."
In Indiana, the alternatives for providing support in the civil legal arena include do-it-yourself forms and self-help centers in some county courthouses, as well as the online service Indiana Legal Help. Also, the state has a network of legal aid agencies and attorneys who can offer pro bono assistance, although these services often have more demand for help than they can meet.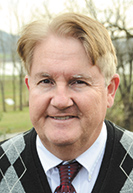 Switzerland Circuit Judge W. Gregory Coy sometimes exercises the discretion granted to state courts to assign an attorney to represent an individual in a civil legal dispute. Coy is quick to point out, though, that he does not regularly appoint counsel and has not tapped a lawyer to serve in "quite a long time." But when he is handling a dispute over child custody or visitation rights and one side does not have an attorney, he will take a closer look.
"If the case involves due process and a party is really going to need legal aid on the front end of the case, then I might consider it," the judge said.
Having to take responsibility for a family member topped the list of civil legal issues in the Pew survey, with 16% of households identifying that as their primary problem. That was followed by disputes related to goods or services at 15% and issues with credit, loans or debt at 13%.
Overall, the Pew survey, which was conducted in December 2018, found 47% of households reported having to deal with at least one civil legal issue in the past year, not including traffic tickets. The survey measured the need for civil legal assistance, but it did not gather any information on outcomes or how the respondents handled their legal problems.
Rickard said learning about the ways in which families are dealing with legal issues "is an important topic that warrants future in-depth research."

Right to counsel
Underscoring the need in the civil legal arena is the rise of the right-to-counsel movement. This effort calls for attorneys to be provided to low-income individuals facing a civil legal matter, just as they are provided to indigent people charged with a crime, according to John Pollock, attorney and coordinator of the National Coalition for a Civil Right to Counsel.
The lawyers, Pollock said, would give full representation needed in cases covering basic human needs such as housing, child custody and health care, but not for matters such as personal injury claims. Outcomes with an attorney would be dramatically different, he said, with results being much better and taxpayers avoiding the costs that can accrue when, for example, a family has to go on food stamps because a single parent was unable to get child support from an ex-spouse.
"We believe the right to counsel is a state and federal obligation. It's not something that is best done through pro bono," Pollock said. "We believe this is an obligation that should not fall to the bar."
Fourteen states enacted legislation in 2019 that required coun sel to be appointed in certain civil legal matters, according to the NCCRC's website. Also, city councils in New York, Cleveland, San Francisco, Santa Monica and Newark, New Jersey, have adopted ordinances guaranteeing attorneys to low-income residents facing eviction.
Philadelphia joined that list in November 2019 when the city council unanimously passed its own right-to-counsel bill. Strongly supported by the Philadelphia Bar Association, the bill provides legal representation in landlord-tenant court to households within 200% of the federal poverty level.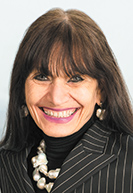 Rochelle Fedullo, the 2019 chancellor of the Philadelphia Bar Association, said the organization's advocacy began 10 years ago, when then-chancellor Sayde Ladov saw a need for a "civil Gideon." Referencing the landmark case Gideon v. Wainwright, 372 U.S. 355 (1963), which found criminal defendants have a right to counsel free of charge, the "civil Gideon" seeks to guarantee an attorney when basic human rights are at stake.
The next step for Philadelphia is funding. Fedullo said the public money will be used to support designated organizations, such as legal aid agencies, in assigning and hiring lawyers for these eviction cases.
Despite the outlay of dollars, Fedullo said the right to counsel would actually save the city money. She pointed to a 2018 study that found that if Philadelphia invested $3.5 million annually to fund counsel for low-income tenants facing eviction, the city would save $45.2 million per year in costs related to shelter, medical and social services homeless families need.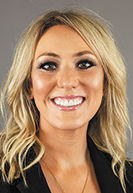 Need for data
Kathleen Lara, policy director for Prosperity Indiana, is not surprised cities are approving right-to-counsel initiatives to remedy housing issues. Losing a place to live can destabilize a family by potentially crippling their health, as well as impairing their ability to get jobs, find another place to live and put food on the table. Moreover, the impact of an eviction on children has been shown to be especially devastating, with lifelong consequences.
Although other municipalities are embracing the right to counsel, Lara said she would like to see more studies on the impact of such initiatives. She and Pollock highlighted the need to collect data to find the best practices and ensure the programs are helping families reach the best results.
Lara also noted other solutions might provide relief. In particular, she said having a law or ordinance that would give tenants 10 days to pay any past-due rent might help avert evictions without having to involve the legal process.
A bill introduced during the 2019 legislative session by Sen. Eddie Melton, D-Gary, included a provision that sought to help renters avoid court. Senate Bill 524 would have established an alternative dispute resolution program that could be used to settle eviction actions.
The bill never got a hearing, but Lara said that given the state's housing crisis, Indiana cannot afford to be stagnant. Both sides of the political aisle, she said, will need to come together to address the problem.•
Please enable JavaScript to view this content.