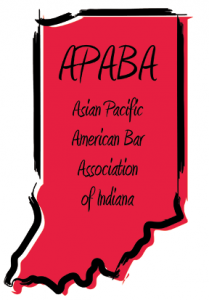 The Asian Pacific American Bar Association of Indiana will be bringing together the candidates for secretary of state to discuss voting and election laws next week.
Members of the legal community are welcome to attend an election forum with the secretary of state candidates from noon to 1:30 p.m. Tuesday at the Indianapolis Bar Association Conference Center, 140 N. Illinois Street. A light lunch will be provided.
All three candidates who will be on the ballot in November have been invited. However, only Democrat Destiny Wells and Libertarian Jeffrey Maurer have confirmed they will be attending. Indiana Lawyer reached out to Republican Diego Morales' campaign but could not get clarification if he will be attending.
The forum is free and does not include any continuing legal education credit. Individuals planning to attend are asked to register for lunch.
Also, the discussion will be streamed through a Zoom link.
Senior Judge G. Michael Witte, who will moderate the discussion, said the format will not be a debate with the candidates attacking each other. Rather, each person running for secretary of state will have the opportunity to answer questions and give their views.
"We want to talk about issues and solutions and perspectives," Witte said.
Both Wells and Maurer told Indiana Lawyer they were excited about participating in the APABA-IN forum.
Wells is an attorney and a U.S. Army Reserve lieutenant colonel.
"It's important that candidates face questions directly from voters," Wells said. "That ways voters are given the tools to take democracy into their own hands. It's for this reason that it's important each candidate take part in forums and debates."
Maurer is an entrepreneur and currently enlisted in the Indiana Air National Guard.
"Serving my Hoosier neighbors means being accessible and accountable, and this public forum continues a proud American tradition of transparency," Maurer said.  "Hoosier voters are the real winners of this event because they'll see the unscripted candidates, and can assess who is more puppet, and who is more master."
Witte said APABA-IN wanted to host the secretary of state candidates since the office oversees the election process. Currently, voting is being challenged across the country and election laws are being amended.
Nodding to the history of discrimination at the polls against minorities, Witte said, "We don't want to have our vote marginalized."
Also, both Wells and Maurer echoed Witte in highlighting the importance of the secretary of state to ensuring free and fair elections.
"This year, the secretary of state race is crucial because democracy is on the ballot — we've seen it in state after state after state where election deniers are on the ballot," Wells said. "… In a time where our rights and liberties are under assault, we should be doing everything we can as Americans to strengthen access to the ballot – to our democracy."
Maurer said, "Attorneys should be focused on the secretary of state's race because our nation of laws can be doubted out of existence if we fail to rebuild trust in our elections."
Please enable JavaScript to view this content.