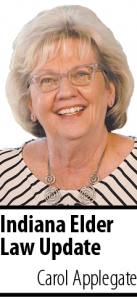 Creating a trust comes with a crucial decision: choosing the trustee. There are some key things that are important for your clients to consider when determining the right trustee.
Selecting a trustee
Clients can be the trustee of their own trust while they are living. However, they must designate a trustee to complete the responsibilities upon their death. This can be a family member who the client trusts or an independent trustee. It is always a hard decision to make when your client has several family members that could fill the position and they don't know who to appoint. That is when an independent trustee might be better. Who they choose is one of the most important decisions they will ever make — it will leave a legacy and determine if the family stays amicable upon the person's death.
Factors to consider
The decision to appoint a trustee is not one to be taken lightly. There are many things for your clients to consider:
1. Cost: If a professional trust company is selected, they will charge a fee or take a percentage of the trust's value. While choosing a family member or friend to manage the trust may not require a fee, they may need to hire a professional to help them. You also need to decide whether to allocate money from the trust to pay the trustee for their time, even if it's a friend or relative.
2. Responsibility: There is a lot of responsibility tied to a trustee because they must decide how the assets are distributed to the beneficiaries. While some trusts may include detailed instructions on how the assets should be distributed, there will be times when the trustee has to make their own decisions. It can be hard to make an objective decision when family members are involved. For example, a trustee might have to withhold funds from a family member but fear it will become a point of tension in their relationship. When hiring a company, the corporate trustee will not have a special understanding of the family relationships but will have the ability to make an impartial decision.
3. Expertise: Trusts can be complicated, as there are many aspects to them and there are a lot of decisions to be made. Choosing a family member or individual — someone with zero expertise — can lead to mistakes or mismanagement of the trust. These errors can lead to fines or even lawsuits. Choosing a professional management company means there are auditors who will ensure the companies are not making any mistakes or mismanaging the funds.
4. Time: Whoever manages a trust must understand the time commitment that comes along with it. There are many duties that come with being a trustee, including:
• Filing income and estate tax returns.
• Managing property.
• Owning and selling real estate.
• Keeping records of account activity.
• Communicating with beneficiaries.
Depending on the type of trust and types of assets, trustees may have to spend a lot of time making important financial decisions and completing tasks. Make sure you choose someone who is responsible, committed and reliable.
Planning before death is so important and makes the process much easier for the trustee. Not planning before death makes the trustee's job much more complicated, time-consuming and expensive.
5. Trust: Fitting with the name, the client must choose someone they can trust. The trustee will have control of your client's assets and will make important decisions on their behalf, so they want to have someone they feel comfortable and secure with handling this huge responsibility. While the trustee does not need to have legal or financial expertise, they should have good judgment, be financially stable themselves and be willing to devote the time to managing these funds. They should also consider the trustee to be someone who will be around for a while. Choosing a company ensures trust officers will always be available to manage the trust, whereas an individual could lose the capability or die.
It's incredibly important for your client to consider that no matter who they choose, family members may get upset. If you sense there is not agreement in the family about the trustee, mediation can be used to solve issues at the time of the trust creation. You can get the family together to talk about why the decision was made, what the grantor hopes will happen with the trust and the terms of the trust. Mediation on the front end can avoid decades of ill will and keep the family members talking to each other. It's also less time-consuming and more cost effective than waiting until after the person dies and battling things out in court.
If your client isn't comfortable disclosing the trustee prior to their death, you can also encourage them to write a letter to be included in the trust documents explaining their decisions. That may help family members understand why the selected the trustee they chose. But the more they can do ahead of time, the better.
Pre-planning and resolving issues prior to death is so much better than trying to answer questions and settling disputes after a person passes. Preservation of family unity should be a priority.•
__________
• Carol Applegate is an attorney at Applegate & Dillman Elder Law. The firm specializes in elder law and life care planning, a holistic approach to dealing with legal, financial, medical and emotional issues involved in growing older. The firm has offices in Indianapolis, Carmel and Zionsville. Find out more at www.applegate-dillman.com. Opinions expressed are those of the author.
Please enable JavaScript to view this content.