Indiana's chapter of the National Asian Pacific American Bar Association is hosting the national bar association's regional conference later this month, bringing a famed member of the "Star Trek" cast to the Hoosier state.
APABA-IN will host the Central Regional Conference for attorneys in the NAPABA Central Region Aug. 23-24 at The Alexander hotel, with George Takei attending as a speaker and honoree.
The conference will include a welcome reception, CLE presentations and a gala dinner on the evening on Aug. 24. Takei, who portrayed Hikaru Sulu in the original "Star Trek" series in several films, went on to become a social activist and author. He also will host a book-signing event for his new book, "They Called Us Enemy," which will be available for purchase.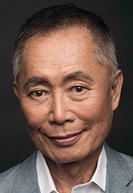 Other features of the conference will include a screening of the documentary "And Then They Came for Us," which examines Japanese-American internment camps during World War II and chronicles the journey of Fred Korematsu, the named plaintiff of the U.S. Supreme Court Korematsu v. United States decision. A panel conference panel discussion will similarly feature Karen Korematus, Fred's daughter, as well as Prof. Lorraine Bannai, co-counsel for the Fred Korematsu petition for coram nobis.
As a child in California during World War II, Takei also was forced to live in internment camps for Japanese Americans.
NAPABA represents about 50,000 Asian Pacific American legal professionals, and the Central Region consists of seven states, including Indiana. APABA-IN was founded four years ago.
The Indiana chapter will host the NAPABA National Convention in Indiana in 2023.
For more information about the conference or to register, visit http://apaba-in.org.
Please enable JavaScript to view this content.