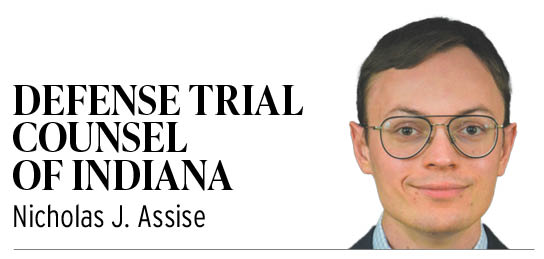 Even the smallest issue when practicing law can lead to disaster for both attorneys and their clients. A perfect example of this is the recent dismissal of the disbarment hearings against Sidney Powell in Texas because the Commission for Lawyer Discipline misnumbered its exhibits. As a result, avoiding mistakes is a skill that new attorneys must develop quickly. Two of the most common mistakes that can occur are failing to comply with a deadline and failing to properly review a document before submission, but both can be prevented with proper planning.
Perhaps the first skill that a new attorney needs to master upon licensure is keeping track of deadlines. The dozens of cases and issues with unique deadlines that a new attorney will face can be dizzying when compared to the exam-oriented nature of law school. The first step for managing deadlines is to learn not only when the deadlines are, but also which deadlines are soft and which deadlines are binding. A soft deadline is a deadline that, if missed, will not significantly prejudice the case. For example, an attorney failing to respond to discovery requests within 30 days of service without an agreed-upon extension is frowned upon but is almost never grounds for punitive action if it happens only once. By contrast, missing the deadline on requests for admission by even a day will almost always lead to the requests being deemed admitted pursuant to Indiana Trial Rule 36(A) unless a party successfully convinces the court to allow an amended answer. When the crunch of a trial or another urgent matter is approaching, it may not be possible for an attorney to comply with every deadline. This makes knowing which deadlines can be delayed and which are essential a crucial skill to learn. Many attorneys have found a dual deadline monitoring system to be highly effective. That involves both a master list of all the upcoming deadlines for every case the attorney is working on and case-specific lists that detail the deadlines for individual cases.
Another common mistake is the more mundane issue of typographical errors, such as the misnumbered exhibits mentioned above. Those are incredibly easy to make, as they usually go undetected by spell check and other such programs that have become ubiquitous in the industry. The ideal solution is for the drafter to get another attorney's insight into an assignment to catch any inconsistencies that may have been missed. By the same principle, an attorney has a duty to proofread all documents before submitting them. If a review by another attorney is not possible due to time constraints or other concerns, then a great alternative is the "read aloud" feature of many word processing programs such as Microsoft Word. Simply hearing the words from a neutral perspective can help to catch mistakes that are missed in drafting.
Perhaps the simplest solution to impending deadlines, typographical errors and a slew of other potential mistakes is to ask for more time to complete the assignment. That can be incredibly intimidating for a new attorney, whether it be asking in-firm for a few more days to work on an assignment or asking the court for a formal extension. However, doing so is necessary if the alternative is submitting unpolished work. The secret is to ask as far in advance of the deadline as possible. Acknowledging the issue in advance indicates that an attorney is aware of the circumstances and raises the confidence of the recipient that the attorney's eventual submission will be adequate. Knowing the types of deadlines as noted above is also essential, because extending some deadlines is statutorily governed or outright barred. Even when the deadline in question is soft, it is common courtesy to request an extension from all parties involved before the deadline.•
__________
Nicholas J. Assise is an associate in the Schererville office of O'Neill McFadden & Willett. Opinions expressed are those of the author.
Please enable JavaScript to view this content.