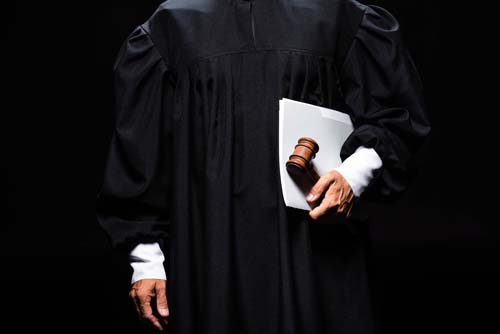 With Judge Doris Pryor confirmed to the 7th Circuit Court of Appeals, a new magistrate judge for the U.S. District Court for the Southern District of Indiana has been chosen.
The Indiana Southern District announced Wednesday that Assistant U.S. Attorney M. Kendra Klump will be the district court's next magistrate judge. Klump will succeed Pryor, whom the U.S. Senate on Monday elevated to the 7th Circuit on a 60-31 vote.
A Magistrate Judge Merit Selection Committee chaired by Sara J. Varner, first assistant federal defender for Indiana Federal Community Defenders Inc., and consisting of 10 other attorneys and two community members reviewed applications for the magistrate judge vacancy before the district judges interviewed the finalists.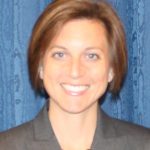 Klump joined the Department of Justice as a criminal AUSA in the Northern District of Ohio in 2012 before transferring to the Indiana Southern District in 2017. Since last February, she has served as chief of the Indiana Southern District's drug trafficking unit.
"My fellow district judges and I have had the pleasure of seeing Kendra practice in our court for several years," Indiana Southern District Court Chief Judge Tanya Walton Pratt said in a news release. "During that time, she has impressed us with her intelligence, preparedness, and passion for pursuing equal justice under the law.
"Each of these traits will serve her well as a magistrate judge, and we are delighted to have Kendra join us on the bench," Pratt continued. "While we will miss Judge Pryor, we are confident in Kendra's ability to take on her new role with the same dedication and commitment she has shown throughout her career."
During her time as an AUSA, Klump handled a variety of prosecutions and trials including complex drug trafficking and money laundering conspiracies.
"AUSA Klump is a phenomenal leader and dedicated public servant," U.S. Attorney for the Southern District of Indiana Zachary A. Myers said in a news release. "Her judgment, intelligence, and compassion will serve her well on the bench.
"AUSA Klump joins a distinguished group of alumni of our office who have gone on to serve the public as federal and state judges," Myers continued. That group of alumni includes Pryor. "Although her talents will be sorely missed, the entire district will benefit greatly from her passion for public service and the rule of law."
Prior to joining the DOJ, Klump clerked for Judge Judith W. Rogers on the U.S. Court of Appeals for the D.C. Circuit Court and worked as a summer associate at Arnold & Porter LLP in Denver. A Milwaukee native, Klump earned a Bachelor of Science from Georgetown University in 2004 and a J.D. from the University of Michigan Law School in 2008.
According to the district court, Klump is an active participant in the legal community. She is a member of the Indianapolis Bar Association's Women and the Law Division and Criminal Justice Section, a member of the Women and the Law Division's mentoring program, and sits on the 2022-2024 Steering Committee for the Women's Leadership Initiative, a group focused on enhancing diversity and professional development and relationships throughout the federal court community.
U.S. magistrate judges are appointed to eight-year terms and are eligible for reappointment to successive terms.
Pryor had served as a magistrate judge on the district court since 2018. Prior to that, she was with the USAO for the Indiana Southern District for about 12 years, briefly overlapping with Klump's time in that office.
Please enable JavaScript to view this content.