When Kevin Fitzharris started practicing law more than 30 years ago, computers were just landing on desktops, legal research required a trip to the library, Dictaphones used cassette tapes and tracking down accident witnesses required knocking on strangers' doors.
Today, the partner at Barrett McNagny LLP in Fort Wayne relies on technology for it all.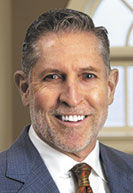 "Instead of going to a scene of an accident and taking photographs, it's Google Earth," Fitzharris said. "The default now is, if we can't find it online, do we really need it that bad?"
Fitzharris is an example of how attorneys are embracing technology to be more efficient and responsive to client needs. However, for all the advancements being introduced into the legal profession, particularly in the areas of automation and artificial intelligence, workloads are not getting lighter and jobs are not being eliminated.
Even as manufacturing and the food and beverage industry are using machines to replace human workers, attorneys are confident robots will not be coming for their jobs any time soon. Automation and artificial intelligence are taking over the mundane and repetitious tasks that legal professionals have traditionally done, such as discovery and contract review, but lawyers maintain that the substantive work of analyzing risk and finding solutions can only be performed by people trained in the law.
Over his career, Fitzharris said he has seen concerns that employees will be laid off rise whenever any new gadget or software arrives at the office. Yet he has not seen any job loss.
"It seems like as new technology comes out, there is a little anxiety that goes along with it," Fitzharris said. "In over 30 years now, it's made us more efficient, but I think those working in the legal profession are pretty safe for not only this year but years to come."
An October 2020 analysis by the American Bar Association reached the same conclusion. The report identified six areas where artificial intelligence is transforming the legal industry by doing such things as helping lawyers draft documents and predicting outcomes. But the report also highlighted "four basic functions" that artificial intelligence cannot provide: judgment, empathy, creativity and adaptability.
To illustrate its point, the ABA article gave the example of a predictive analytics tool telling an attorney that if a case is presented to a particular judge, the likelihood for success would be 60%.
"That prediction does not actually tell the lawyer or client what the client should actually do — that is, whether the client should proceed or not," the article states. "That takes a lawyer using his judgment to advise the client, using the lawyer's understanding of the client's needs (empathy), on which path to choose."
Speed of busines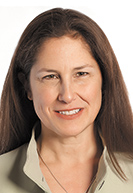 This kind of change is coming to in-house legal departments, as well, with general counsel pushing the adoption of artificial intelligence to free up lawyers to focus on more sophisticated work.
Catherine Moynihan, associate vice president of legal management services at the Association of Corporate Counsel, said within the past five years, legal departments have been implementing automation and artificial intelligence for jobs that are not complex but are very repetitious, or what she described as "high-volume, low-risk legal work."
In-house attorneys are embracing automation and artificial intelligence a little faster than other high-tech mechanisms because, according to Moynihan, legal departments are "under tremendous pressure" to accelerate to the speed of business. Companies are competing globally, which is requiring lawyers not only to be more efficient but also to handle more complex legal matters.
As a consequence, legal jobs are growing.
The ACC's 2021 Chief Legal Survey found that 32.1% of law departments are planning to hire more lawyers this year than in 2020. Additionally, 20.4% of departments are expecting to add paralegals and 12.7% are looking to hire more legal operations professionals.
"I really can say in all honesty that I'm not seeing the metaphorical robots," Moynihan said. "What you're seeing is AI augmenting the human intelligence, assisting in lifting that administrative burden, and it really is just helping legal departments become more efficient so that they can redeploy their talents into what they were actually trained as lawyers to do."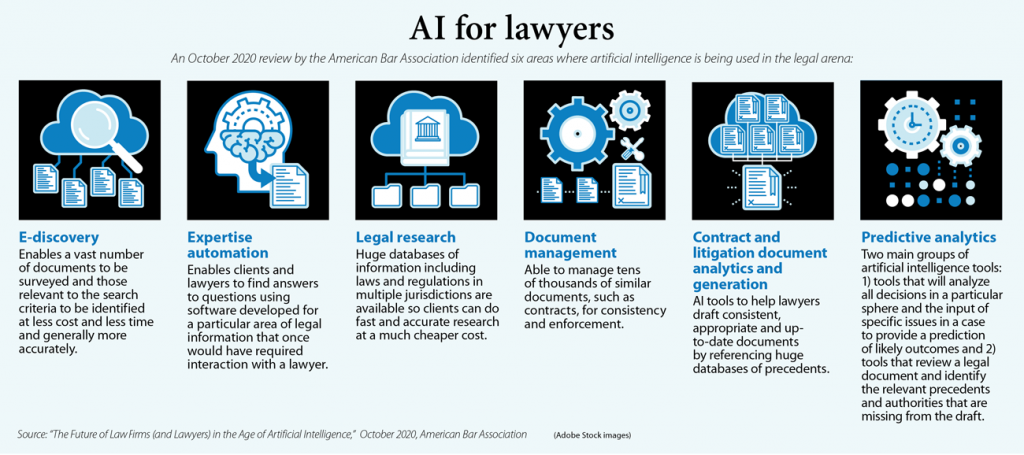 What technology will do to the workforce has been the focus of several studies across numerous industries and economic sectors.
In 2018, the MIT Technology Review compiled predictions and forecasts for how jobs would be impacted by automation, robots and artificial intelligence. The study found that predictions swung widely from optimistic to despondent, "differing by tens of millions of jobs."
As a result, the article determined there was "only one meaningful conclusion: we have no idea how many jobs will actually be lost to the march of technological progress."
Client-driven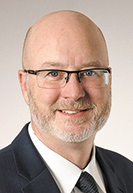 At Dinsmore & Shohl LLP, Edward Carroll, chief information officer, has been watching automation and artificial intelligence make headway into the legal industry. Previously, the legal sector was ignored because law firms were not making much investment in technology. But now the pace is increasing as lawyers are looking for an advantage.
Carroll pointed to contract review programs as an example of how artificial intelligence is impacting the work lawyers do. The software — which proofs documents and highlights language or provisions that need to be reworked — helps contain costs, reduce risk and accelerate the process, which he said allows attorneys to spend their time strategizing with clients and advising, rather than reading through contracts word by word.
Despite the assistance automation and artificial intelligence offer, Carroll said he is not surprised lawyers are busier than before the technology was available.
"I think much of this is client-driven," he said. "I think if you're able to work on matters more efficiently, that does create more opportunity to do perhaps more work for those clients or similar clients."
Still, Carroll cautioned that firms have to think carefully before adopting new technology.
Lawyers should define the problem or task they want to remove from their regular routines and then look for the automation or artificial intelligence tool that will do it instead, he said. Just entering the market and buying technology without a clear plan can put a firm at risk of spending money on a product no one in the office will use.
At the same time, firms do have to invest in artificial intelligence programs or they will struggle to compete, Carroll continued. Artificial intelligence has gained such a foothold in the legal sector that the technology is now common in law offices, but he said he does not believe the programs and platforms can replace lawyers.
"Are you going to trust your business to a computer, or are you going to trust the counsel of the lawyer that you've been working with for over 40 years?" Carroll queried. "There's a personal connection that I think is still important to business."•
Please enable JavaScript to view this content.