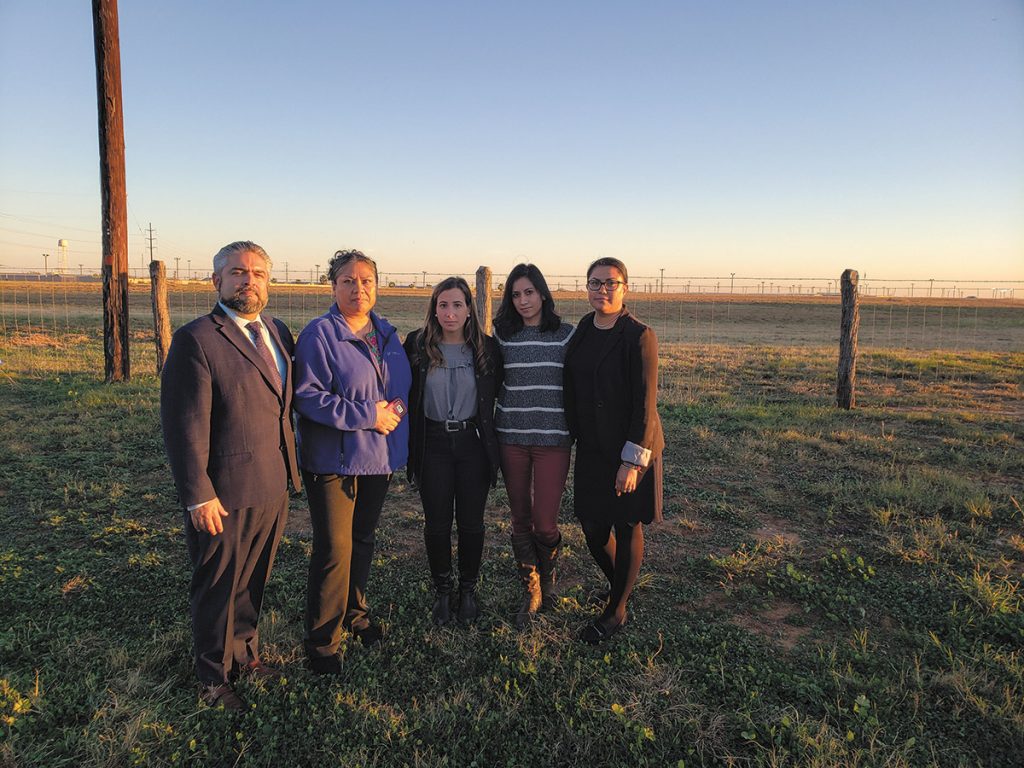 Instead of spending his holiday season surrounded by all things merry and bright, immigration attorney Rudy Monterrosa spent days at what he described as an ominous place akin to a concentration camp.
The Notre Dame adjunct law professor watched as a small child handed his mother a cone-shaped paper cup painted green, like a Christmas tree, as she sat at a table preparing for her asylum hearing.
For the second year in a row, Monterrosa took a team to the Texas-Mexico border to offer free legal services to women and children seeking asylum in the United States. His experience this time, however, was quite different.
Monterrosa's team consisted of two attorneys — himself and his wife, Cecilia Lopez Monterrosa — Notre Dame 3L Grace Nickels, community activist Jesusa Rivera and Anayeli Miranda Perdomo. Together, the group worked alongside the Dilley Pro Bono Project, a pro bono program serving immigrant women and children under the umbrella of the Immigration Justice Campaign.
During a four-day trip in December, Monterrosa's team prepared women for their credible fear interviews and de novo judicial reviews with an immigration judge. For several hours each day, they met with women at the Southern Family Residential Center in Dilley, Texas, the largest immigrant detention center in the country. The team returned to Indiana on Christmas Eve.
As the only lawyers on the trip, Monterrosa and his wife had a full docket each day of hearings before an immigration judge. Meanwhile, Nickels, Rivera and Perdomo sat with the women, listened to their stories, considered their cases and prepared them for the next step.
During the first step of the asylum-seeking process, immigrants can explain to an asylum officer why they are afraid of returning to their home countries during a credible-fear interview. If a positive determination is made that the immigrant does have a credible fear of persecution if they return to their homeland, then they will be released under bond or an electronic bracelet.
"Then you have an opportunity to actually submit an application and then present it before a U.S. Citizenship and Immigration Services officer that handles strictly asylum cases, so that they can make a determination … if you qualify for relief," Monterrosa explained.
But what was different during this trip, he observed, was significantly more women were having their credible fear claims denied. That required more women to appeal a negative determination before an immigration judge, who would then make a de novo determination of whether they had a credible fear.
During their 2018 trip to the residential center, Monterrosa said there was more hope for the women to find some success with their claims. Now, he said, their prospects look grim.
"Not that they were going to be granted asylum, but at least that they were going to have a full-fledged hearing before an officer and be able to gather the information that they may not be able to gather because they're at detention," he explained. "Now it's more dire because the women had already been denied that opportunity."
The attorney said he thinks the shift in fewer women being approved for asylum stems from changes to a variety of federal immigration policies, including, but not limited to, the safe third country transit bar and the Remain in Mexico programs.
Instituted by the departments of Justice and Homeland Security in July 2019, the safe third country transit bar placed further restrictions on immigrants' eligibility to seek asylum in the U.S. It requires that people who cross the southern border apply for protection where available in at least one third-country they passed through en route to the U.S., other than their homeland.
Nickels, who said she wasn't sure what to expect on her first trip to the border, said it was interesting to see how the most recent policies affected what the pro bono volunteers were trying to accomplish. She pointed to the safe third-country transit bar, noting how its restrictions were frustrating for both the women seeking asylum and those trying to help them.
"I think seeing it firsthand was really powerful and it was easy for me to put myself in the shoes of the fear and the stress of what was going on," Nickels said. "You're in this foreign country trying to flee horrible conditions and you're not given a ton of information, you're detained, you have a short interview, you're denied and then you go in front of a judge. It's really intimidating."
Before the safe third-country transit bar's implementation in July 2019, 99% of clients at the Dilley Pro Bono Project received a positive in their credible fear interviews. Since then, closer to half of clients need to take more steps to get a positive, said Katy Murdza, advocacy manager for the Dilley Pro Bono Project.
Murdza said the drop stems from a series of nationwide policy changes, but also from changes at the detention center that make it more challenging for women tell their stories. She said the project thinks an increased number of telephone interviews and the authorization for border patrol agents to conduct credible fear interviews has also increased the number of denials.
Another policy Monterrosa believes has made an impact is the Migrant Protection Protocols, also known as Remain in Mexico. Launched in January 2019, the policy returns immigrants seeking asylum at the southern border back into Mexico to wait for their court date in the U.S.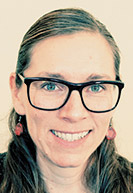 "There have been a lot of really serious concerns about the program," said Lisa Koop, associate director of legal services at the National Immigrant Justice Center. "There's a pretty significant cartel presence and a lot of our clients have been kidnaped or otherwise harmed as they are waiting for their hearings. They are really vulnerable because it's obvious who are the asylum seekers."
Koop, who has been rotating down to the border at Laredo, Texas, with her fellow NIJC attorneys, said she, too, has felt a negative shift in the asylum process.
"It's always been hard to win asylum and it's never been the case that everybody who shows up at the gate gets to come in. But it was a system that had some semblance of due process before," Koop said. "We didn't win all of our cases, but we felt like we had a fair shot in many instances. Now with asylum seekers stuck in Mexico or stuck in detention or up against case law we feel is a really troubling misinterpretation of asylum law, we are losing cases that we should be winning."
Although it can feel disheartening when policies put in place act as an additional roadblock, Monterrosa said he believes the volunteer efforts for asylum seekers is still vital.
"It's important to have volunteers that are willing to look out for their fellow men," he said.•
Please enable JavaScript to view this content.