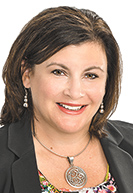 By Denise Barkdull, John Egan and Edward Rivin
Indiana's debt is projected to reach a staggering $30 billion by 2025. Yet according to the American Society of Civil Engineers' Infrastructure Report Card, Indiana's infrastructure is in dire need of investment. The group notes their conclusions from a lengthy study:
"[D]riving on roads in need of repair in Indiana costs each driver $480 per year, and 7.4% of bridges are rated structurally deficient. Drinking water needs in Indiana are an estimated $7.52 billion, and wastewater needs total $7.16 billion. 266 dams are considered to be high-hazard potential. The state's schools have an estimated capital expenditure gap of $518 million. This deteriorating infrastructure impedes Indiana's ability to compete in an increasingly global marketplace."
The question begs to be asked: How can Indiana fund these much-needed improvements? Governmental entities across the country have endorsed the idea of combining the resources of the public and private sectors through "public-private partnerships" (P3s) to finance and manage America's crumbling infrastructure long-term. By gaining access to private capital and resources, governmental divisions can address their infrastructure needs better and more efficiently, thereby relieving worries of construction quality and delays leading to increased costs due to inflation. As a huge additional benefit, P3s allow public entities to shift project risks to private entities, a largely impossible feat with traditional design/low bid/build procurement methodologies. P3s also offer the opportunity for faster project implementation than traditional methodologies.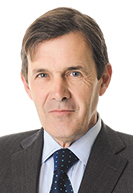 Indiana law allows the Indiana Department of Transportation (INDOT) and the Indiana Finance Authority (IFA) to enter into P3s to manage transportation projects. Partnerships between public and private entities come in various molds depending on the specific needs of the involved entities. For example, if the public entity desires to shift risk of the infrastructure to a private entity, a classic design-build-finance-operate-and-maintain (DBFOM) arrangement may be beneficial because it allocates the responsibility for funding, construction and long-term risk to the private entity. On the other hand, where the public entity desires to maintain control of the infrastructure after construction, a "public-public partnership" (P2) may be preferred. Determining the structure of the partnership between the public and private entities requires a dive into their respective goals and requirements. Given the flexibility of the potential arrangements, these partnerships will be the wave of the future when it comes to addressing America's infrastructure problems.
Indiana has two P3 statutes that INDOT and IFA can use to finance and manage transportation projects: Indiana Code sections 8-15.5 and 8-15.7, respectively. Public-Private Partnership Program Implementation Guidelines published by INDOT ultimately direct INDOT and IFA to consider the following factors in determining whether a P3 is appropriate for a project and what P3 structure would provide the best value to taxpayers: project complexity, opportunities for private sector innovation, need to accelerate project development, potential efficiencies through risk transfer, ability to transfer risk or responsibility, funding requirements, and ability to raise capital.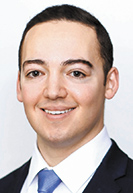 Once the P3 route is undertaken, the structure of the arrangement itself (e.g., responsibilities of each party) largely depends on the type of project being undertaken and the resources and risk tolerance of each party. Like the state of Indiana, when it comes to projects involving transportation projects (e.g., bridges and roadways), most public entities simply do not have the financial resources or the capital to fund and staff the infrastructure projects. Take, for example, the Brent Spence Bridge that connects Ohio and Kentucky. According to The Hill and other local sources, the Brent Spence Bridge is an infrastructure emergency in dire need of attention. In pursuit of addressing the bridge's infrastructure issues, a P3 is being used to overcome the gap between required and available project funds while also shortening the project timeline significantly. The project is structured as a DBFOM, shifting the responsibility for financing, building, operating and maintaining the bridge to the private entity. Indiana's I-69 Section 5 was completed via a similar P3 whereby IFA contracted a private entity to finance, design, build and manage the project, thereby unlocking needed funds and resources for the project while also shifting certain risk profiles to the private entity.
Indiana used a P3 for its portion of the $2.3 billion Louisville-Southern Indiana Ohio River Bridges Project, the East End Crossing. The East End Crossing, INDOT's largest P3 project to date, was delivered as an availability-payment DBFOM concession among INDOT, IFA and WVB East End Partners. Indiana receives tolls from the Bridges Project and makes availability payments to the concessionaire, which is responsible for the ongoing operation and maintenance of the structure over a 35-year term. The East End Crossing opened to traffic in 2016.
As states' deficits continue to grow – especially after the COVID-19 pandemic – public entities will be in search of new methods to fund and complete much needed infrastructure projects in their jurisdictions. As completed P3 projects across the country are showing, governmental entities are likely to use P3s at a growing rate in the future to unlock much needed funding and resources for these infrastructure projects.•
• Denise Barkdull, John Egan and Ed Rivin are lawyers at Frost Brown Todd. FBT member David Rogers contributed to this article. Opinions expressed are those of the author.
Please enable JavaScript to view this content.