To pay the legal education bills that will come even before he arrives for his first day of law school, Phillip Arrington IV had limited options — try to find a way to save something from his paychecks, teach himself how to take the LSAT or set up a GoFundMe page.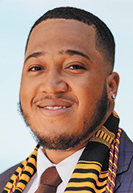 The first in his family to go to college, Arrington relied on scholarships, financial aid and the money he earned to support himself and graduate from Loyola University of Chicago with a bachelor's degree in political science. His budget has little room for the application fees and extra expenses that need to be paid during the law school admissions process.
However, through what he described as something akin to destiny, Arrington was told about a new initiative from Barnes & Thornburg to help students like himself.
The Prelaw Scholars Program covers the cost of applying to law school for select low-income students who have demonstrated academic excellence and personal achievements. Arrington, who received and filled out his application to the program a week before the deadline, is among the five students in the program's 2021 inaugural class.
"I had no idea how I was going to pay for preparing for the LSAT. I had no idea how I was going to pay for registering for the LSAT," the Cleveland native said. "Knowing that this program was specifically created for students like me, I was like, 'I have to apply.' It's literally like a match made in heaven, like destiny almost."
The idea for the Prelaw Scholars sprouted when Sarah Evenson, Barnes & Thornburg's director of law school programs, started having discussions with the firm's Racial Justice Committee about ways to diversify the legal profession. In her work, she has often encountered undergraduates who told her they were dissuaded from attending law school or had to delay starting the application process because of the costs.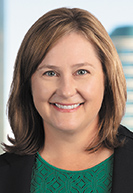 "Many of the programs that are currently existing focus on students who are already in law school," Evenson said. "If we want to get a wider range of backgrounds, experiences and perspectives in our profession, we really need to go that next step and extend the pipeline earlier."
Support through the journey
Each 2021 prelaw scholar was given a $2,500 grant, which they can put toward admission expenses. Those costs can add up quickly.
The Law School Admission Council offers the LSAT for $200, according to the LSAC's website. For an additional $195, students can get an account in the Credential Assembly Service, which will keep their LSAT score, transcripts, letters of recommendations and other materials so they can easily access them when applying to law schools. Also, the students can get an academic summary report that will accompany each application at the cost of $45 per report.
LSAT preparation courses typically increase in price as the students opt for more instruction.
Kaplan's self-paced study program costs $700, according to its website. A live online course is $1,200, and if the student adds tutoring, the price climbs to $2,300. Similarly, for $799, students can enroll in Princeton Review's self-paced course, and for another $900 they can take the LSAT 165+ course, which is billed as making the individual a competitive applicant at the top 25 law schools.
The Khan Academy, in collaboration with the LSAC, offers a free LSAT prep course.
Along with the funds, Barnes & Thornburg attorneys will be available to offer advice and encouragement to the scholars as they prepare their applications and begin their J.D. studies. Once they are selected for the program, the students are not under any obligation to maintain ties with the firm.
"We really want to support these students throughout their entire journey to, through and after law school, and we really hope that they continue to have a relationship with us either as a potential attorney or potential summer associate," Evenson said. "But if that doesn't happen, we also want to ensure we continue to use them as a resource and an ally to help us continue to grow and strengthen this program."
Esther Oluwapelumi Durosinmi, a 2021 prelaw scholar, said she is most excited about having a mentor. The financial support is a tremendous help, and she is "really, really appreciative," but she is especially thankful for having someone who can offer guidance because she does not know any attorneys.
As she explained, being able to call upon a network of people who believe in her and her dreams and aspirations is vital.
Oluwapelumi Durosinmi emigrated from Nigeria to Chicago with her father and three siblings when she was 13, but she has harbored the desire to practice law since she was 9. Seeing the injustices and corruption in her homeland and knowing how hard people have had to struggle for basic resources they need just to survive, she determined she could help people the best by being an attorney.
"I've always had the spirit of an advocate and I know I want to help women, especially young girls around the world," Oluwapelumi Durosinmi said. "So, I just figured this is something I would like to learn about and study."
Making plans
Evenson had a little bit of fun when the time came to tell Arrington, Oluwapelumi Durosinmi and the three others that they had been selected for the program. She contacted each of them under the guise that she needed some additional information. But after asking them a few routine questions, she took advantage of the "awesome opportunity" to tell them they were prelaw scholars.
"It was pretty exciting to see their reaction," she said, getting emotional.
Oluwapelumi Durosinmi said she was nervous about applying for the Barnes program and, when Evenson called, was just happy that she was getting another interview. Learning she had been accepted, she became elated because of the stress that will be taken off her dad.
"He does his best to take care of me and my three siblings," she said. "But I always try to make sure I seek out these resources so he doesn't have to worry about that because I know how much he works just to be able to put food on the table for us."
Oluwapelumi Durosinmi is looking at taking the LSAT either at the end of this year or early next year so she can start classes in the fall of 2022. She wants to stay in Chicago and attend the Northwestern Pritzker School of Law.
Barnes & Thornburg is committed to continuing the program and providing assistance to a new Prelaw Scholars Program class for years to come. The key to the initiative — the money — is being treated as a regular expense.
"The funding for this was approved by our Management Committee and will continue to be funded through our traditional budgeting process going forward," Evenson said. "It is a separate program that the firm is supporting through its own line item."
Arrington said he also sees the program as being a part of his future. He is planning to take the LSAT next summer with the idea of enrolling in fall 2023. He will narrow his list of law schools once he sees his test scores, but right now, he is most interested in attending either Notre Dame Law School or The Ohio State University Moritz College of Law.
"I think more than anything, I'm really just happy to be a part of something like this. This was my goal," Arrington said of getting accepted to the Prelaw Scholars Program. "I think the program really just helped springboard me and enabled me to become a resource for those who come after me." •
Please enable JavaScript to view this content.