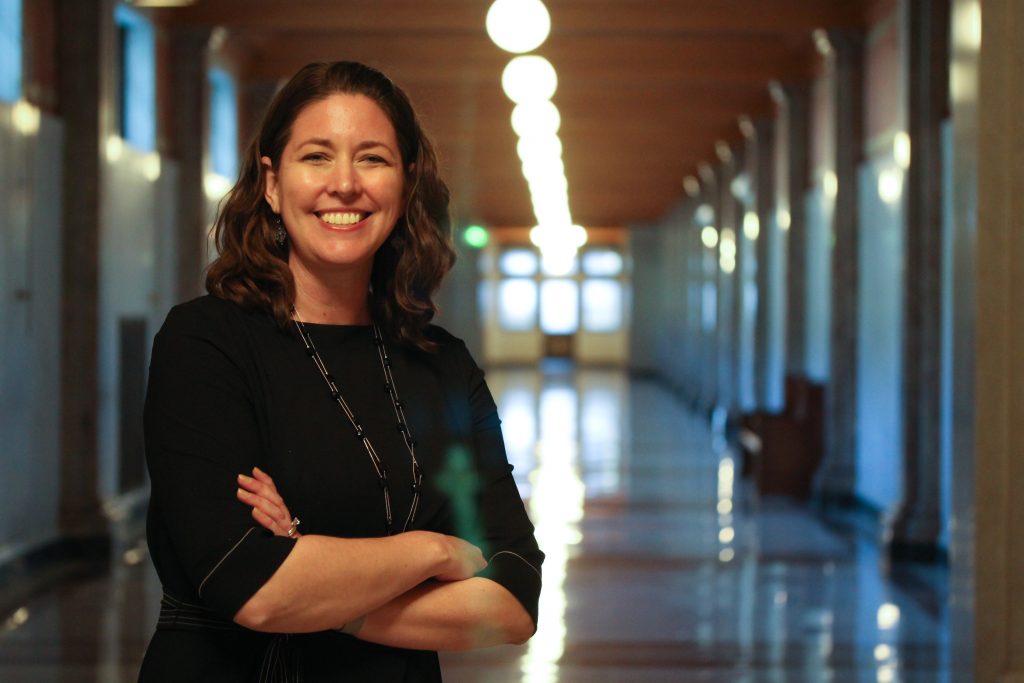 Kellie Barr is officially back at the U.S. District Court for the Southern District of Indiana, but this time not as a clerk.
Friends and family packed Barr's magistrate judge robing ceremony Friday at the William E. Steckler Ceremonial Courtroom of the Birch Bayh Federal Building.
Barr spoke briefly about how she got to where she is today.
"We didn't have any lawyers in my family. And frankly, it wasn't an option I ever thought about myself. I thought I was going to be a teacher," Barr said.
Barr had multiple professors during her undergraduate studies pushing her toward law school.
"I'm extremely grateful that they did because they saw something in me that I could not yet see in myself," Barr said. "As it turns out, I truly love the law. I love that there are intricate rules and the fundamental promise that all are equal under the eyes."
Barr took the bench as magistrate judge back in October with very little time to ease into the new role, working late nights to settle cases.
Chief Judge Tanya Walton Pratt said she was at court late one night after a trial, when Barr should have been home.
But when she got to the elevator, there Barr was.
"We were both looking worn out, no lipstick on," Pratt said. "She told me she just settled a case. A nine-hour settlement conference. I know that she is humble because when I asked how many cases she has settled in her four months here, she said she didn't know."
Pratt performed the oath while Barr's children held the Bible for her.
"I think it's your authentic self that brings so much more to the table. You accept people for who they are, and yet push them to be the best version of themselves," General Counsel and Chief of Staff for Indiana University Health Erin Lewis said of Barr. "We know you will be an admirable excellent praiseworthy judge."
Barr succeeds former Magistrate Judge Debra McVicker Lynch. After being interviewed by 13 people of the Magistrate Judge Merit Selection Panel, Barr was unanimously approved as the new magistrate judge. She had a private swearing-in ceremony on Oct. 31 before starting work on Nov. 1.
Barr served as clerk for Judge Jane Magnus-Stinson for almost seven years before leaving to work as an in-house attorney for Indiana University Heath.
"She has already earned the respect of many lawyers and litigants that have appeared before her," Magnus-Stinson said.
Magnus-Stinson said she encouraged Barr to apply for the position because she is not only intelligent but because of her respect for the law.
"She's here because of all that great work she did in her life before coming to our court, she's respected by all the judges sitting up here who chose her for this challenge. So please come up with your mom and dad and help her put on the robe of respect," Magnus-Stinson said to Barr's children.
Please enable JavaScript to view this content.