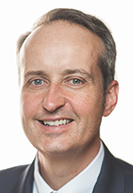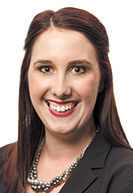 By James J. Bell & Stephanie L. Grass
In the midst of unprecedented times due to COVID-19, many law offices find themselves going virtual for the first time. Moving your office into your home can pose unique ethical concerns you may not have considered. Here are three things you need to know about the ethics of working from home:
1. Protect confidentiality
The Indiana Supreme Court Disciplinary Commission recently issued Ethical Guidance for Lawyers during COVID-19. The commission advises us to "[b]e mindful" of our "duty of confidentiality. A work-at-home environment can create confidentiality voids with other family members. Is the security of your electronic system as robust at home as it is at the office? Re-acquaint yourself with Prof. Cond. R. 1.6 and 1.15." https://www.in.gov/judiciary/files/covid19-2020-0402-ethical-guidance-lawyers.pdf
In general, Ind. Prof. Cond. R. 1.6(a) provides, "A lawyer shall not reveal information relating to representation of a client." It is easier to protect a client's confidentiality when you leave your files locked up at the office every night. When working from home, here is how you can continue to comply with Rule 1.6:
• Don't leave paper files out on the table where family or roommates can see confidential information. Similarly, don't leave client files up on your computer screen – lock or shut the screen when away from your computer. Make sure that you and your staff are not using devices that are shared with family members.
• Have confidential phone calls and video meetings in a separate room, avoid using speakerphone and wear a headset if possible. Make certain you are using a secure video platform for confidential communications.
• Protect your technology by using secure passwords on your phone and laptop, make sure your Wi-Fi network is not publicly accessible, and consider enabling two-factor authentication on your devices.
2. Maintain competence
Ind. Prof. Cond. R. 1.1 states, "A lawyer shall provide competent representation to a client. Competent representation requires the legal knowledge, skill, thoroughness and preparation reasonably necessary for the representation." Comment 6 to this rule is especially relevant during this time: "To maintain the requisite knowledge and skill, a lawyer should keep abreast of changes in the law and its practice, including the benefits and risks associated with the technology relevant to the lawyer's practice, engage in continuing study and education and comply with all continuing legal education requirements to which the lawyer is subject." (emphasis added). When working from home, here's how can you continue to comply with Rule 1.1:
• Make sure you understand the technology used to communicate with clients and conduct hearings, and the related privacy concerns. For instance, if you use the same meeting ID or video link for all of your meetings, any user with that number can join the video conference room at any time, whether you invited them to that time slot or not. This can be problematic when scheduling back-to-back meetings. To mitigate unintended visitors, you can require a password when scheduling new meetings.
• Outside of technology, make sure you are up to speed on our constantly changing law. For example, regularly review emergency orders issued by the courts at a statewide and county level to determine how they may impact your cases. The same goes for executive orders. Indiana Judicial Branch is publishing regular updates here: https://www.in.gov/judiciary/5575.htm
• Don't miss a deadline. That may be easier to do in this climate when your staff and you are social distancing. It is probably a good idea to audit your calendar to make sure no deadlines and/or hearings are missed.
3. Supervise staff
Pursuant to Ind. Prof. Cond. R. 5.3(b), "With respect to a nonlawyer employed or retained by or associated with a lawyer … a lawyer having direct supervisory authority over the nonlawyer shall make reasonable efforts to ensure that the person's conduct is compatible with the professional obligations of the lawyer." It's simpler to supervise a nonlawyer assistant whose desk is outside your office. When working from home, here is how you can continue to comply with Rule 5.3:
• Schedule regular check-ins to communicate with your nonlawyer staff and confirm daily expectations are being met.
• Make sure your staff is protecting client confidentiality (See Section 1 above).
• Encourage your nonlawyers to also do an audit of your calendar to ensure no deadlines and/or hearings are missed.
Conclusion
Lawyers' professional and ethical obligations have not changed, even if your desk has moved from an office building to your dining room table. Stay up-to-date on the latest technology, protect client confidentiality, maintain competence and supervise your staff to be sure you're satisfying all ethical obligations while working from home. For more information and suggestions, check out Ethical Guidance for Lawyers during COVID-19 from the Indiana Supreme Court Disciplinary Commission.•
• James J. Bell and Stephanie L. Grass are attorneys at Paganelli Law Group in Indianapolis. Opinions expressed are those of the authors.
Please enable JavaScript to view this content.