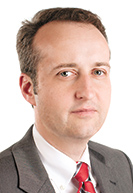 By James Bell and Stephanie Grass
We may be wrong, but there seem to be fewer traditional, good old-fashioned billboard advertising disciplinary orders being issued by the Indiana Supreme Court these days. In fact, you might have to do something really special to stand out in your advertising to receive a disciplinary order for an advertising case. (See e.g., In re B.W., 53 N.E.3d 408 (Ind. 2016), attorney disciplined for advertisement that included "Screwing Banks Since 1992"). But that doesn't mean the Disciplinary Commission is not examining marketing and advertising. In fact, the first two advisory opinions ever issued by the Disciplinary Commission dealt with lawyer participation in online legal referral services, see Opinion #1-18, and lawyer affiliation with legal services companies and out-of-state law firms, see Opinion #2-18. The latter often involves an Indiana lawyer joining some sort of out-of-state marketing scheme.
How does one recognize an impermissible legal services or referral program, sometimes known as a "license rental"? It seems attorneys should start seeing red flags when the referral services feature out-of-state lawyers or nonlawyers handling the bulk of the legal work and when an Indiana lawyer never actually meets a client. According to Advisory Opinion #2-18, "[T]he common feature of this business model is that the non-lawyer company or out-of-state law firm wants to offer legal services in Indiana on an ongoing basis without being licensed to practice law in Indiana. They then direct the cases to an Indiana lawyer for a portion of the fees charged, often while requiring relatively minimal work or involvement by the Indiana lawyer. This business model is known colloquially as the 'license rental' model."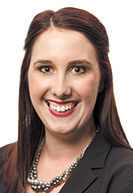 The "license rental" model poses several ethical traps. Here are three things you need to know about "license rentals":
1. The cost associated with license rentals is not necessarily a marketing or advertising fee, but instead could be considered improper fee sharing.
Ind. Prof. Cond. R. 7.2(b) permits a lawyer to pay the "reasonable costs" of advertising. While some lawyers might seek to categorize payments listed on a license rental model's website as a "reasonable cost" of advertising, some online referral services' fees are improper because they are "typically tied to the cost of the legal services provided and … not tied to the actual cost of advertising." Advisory Opinion #1-18. Lawyers should be wary of "marketing fees" that are only paid after a service is rendered, rather than a one-time or recurring charge for an actual published advertisement.
2. License rentals may involve assisting in the unauthorized practice of law.
Perhaps the biggest concern for an Indiana lawyer engaged in a "license rental" model is the risk of assisting in the unauthorized practice of law. "License rental" outfits usually use nonlawyers to do most document preparation and client communication. An Indiana lawyer might only be asked to file an appearance and sign prewritten pleadings without communicating directly with the client.
The Indiana Rules of Professional Conduct include Guidelines that state what a nonlawyer assistant cannot do. Some of these "don'ts" are applicable to the "license rental" model. Guideline 9.3 states:
A lawyer may not delegate to a non-lawyer assistant:
(a) responsibility for establishing an attorney-client relationship;
(b) responsibility for establishing the amount of a fee to be charged for a legal service; or
(c) responsibility for a legal opinion rendered to a client.
In the "license rental" model, all three of these "don'ts" may be implicated. If approached to conduct legal work similar to the above, inquire about these three issues before proceeding further.
3. Assisting in the unauthorized practice of law can lead to significant sanctions.
The sanctions for assisting in the unauthorized practice of law can vary. For example, in In re J.W., 73 N.E.3d 170 (Ind. 2017), a lawyer associated with a Florida company received a 30-day suspension with automatic reinstatement. However, in the matter of G.D., where the respondent accepted foreclosure defense referrals from an Ohio company at a standard rate of $125-$150 per case and had no direct contact with many of the clients, the Indiana Supreme Court suspended the respondent for six months without automatic reinstatement. 2 N.E.3d 1263 (Ind. 2014). In addition, where an Indiana attorney associated with a Nevada corporation for marketing, client intake, bookkeeping and communications with clients, the respondent was found to have violated multiple rules of professional conduct, including those relating to the use of nonlawyer assistants. In re R.M., 86 N.E.3d 387 (Ind. 2017). That lawyer was suspended for six months without automatic reinstatement.
Conclusion
Indiana lawyers who are approached by out-of-state companies or nonlawyer-owned companies who are the first point of contact for clients should proceed with caution and care. The red flags outlined above should be evaluated before entering into any agreement with these organizations.•
• James Bell and Stephanie Grass are attorneys at Paganelli Law Group in Indianapolis. Opinions expressed are those of the authors.
Please enable JavaScript to view this content.