The Indiana Supreme Court in 1914 made its view on prosecutorial discretion clear.
"…(I)n the prosecution of a specific indictment," the early 20th century justices held, "the prosecuting attorney is given the right to file a motion for nolle prosequi" — in other words, to decide not to prosecute a case.
But that same decision, State v. Patterson, 181 Ind. 660, 105 N.E. 228, also includes this thought: "Of course he (a prosecutor) is not invested with the discretion of determining that any particular law shall not be enforced in his district. It is the duty of officers clothed with proper authority to look to the enforcement of all laws."
Those sentences strike at the heart of Senate Bill 200, legislation that prosecutors say could hinder their discretion but that the author says simply reinforces a prosecutor's duty.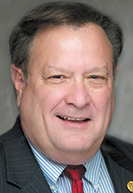 Under SB 200 – authored by Sen. Mike Young, R-Indianapolis – a prosecutor who establishes a policy of not prosecuting certain offenses would be considered "noncompliant." Lawmakers frequently gave the example Marion County Prosecutor Ryan Mears, who in 2019 announced his office would no longer prosecute simple possession of small amounts of marijuana.
In those cases, SB 200 provides the Indiana attorney general could step in and request a special prosecutor. Elected prosecutors, however, say the bill would take away local control and their discretion.
Legislative response
Under SB 200, several steps would be required before a special prosecutor would be appointed.
First, the attorney general — currently Republican Todd Rokita — would ask the Indiana chief justice to assign his petition for a special prosecutor to a court. Once in a trial court, the prosecutor in question would have the opportunity to respond to the attorney general's request. It would then be up to the trial court to determine if a special prosecutor is necessary and, if so, to appoint one. Rokita's office did not reply to messages seeking comment.
Speaking with lawmakers and with Indiana Lawyer, Young repeatedly insisted his bill was not drafted in response to Mears. He said the legislation was in the works when Mears' predecessor, Terry Curry, was still in office.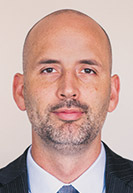 Instead, he said SB 200 was driven by reports from places such as Boston, where he said the prosecutor does not proceed with cases involving trespassing, larceny under $250 or disturbing the peace. In some jurisdictions, he continued, larceny up to $1,000 is not prosecuted.
Young said his goal is to keep this trend of "social justice prosecuting" from coming to Indiana. Mears, however, said he thinks the legislation is a direct response to his marijuana policy.
"He mentioned me on the floor," Mears said, referencing Young's testimony during a Senate debate. Young, however, maintained he only referenced Mears because Sen. Greg Taylor, D-Indianapolis, repeatedly said on the floor that SB 200 was a response to Mears.
Multiple views
Regardless of the motive, prosecutors willing to publicly speak about SB 200 oppose the measure. Indiana Lawyer reached out to both Democratic and Republican prosecutors for comment, but only two Democrats, Mears and Monroe County Prosecutor Erika Oliphant, responded.
"With all the issues going on … it's a little puzzling that lawmakers are choosing to focus on marijuana," Mears said. He opined that legislative efforts would be better spent on responding to problems created by the pandemic and on issues of racial equity.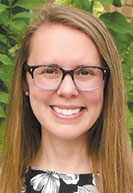 For Oliphant, the issue is simple: SB 200 would step on her prosecutorial discretion and would give the attorney general, a statewide officeholder, a say over her local decisions.
Oliphant's office doesn't have a broad policy like Mears', but she does have a practice of declining to prosecute charges of possession of paraphernalia or a syringe if an offender participates in the county's Syringe Service Program.
Though Oliphant said she thinks it could be "dangerous to have a prosecutor decide what statues they're going to follow and what they're not going to follow," she said she also understands that most prosecutor's offices do not have enough resources. Thus, prosecutors have to take a "hard-nosed approach" to deciding which cases they're going to pursue based on available resources.
"I think that absolutely makes sense," Oliphant said. "And it's making more sense lately with COVID."
The Indiana Prosecuting Attorneys Council likewise testified against SB 200, repeating members' concerns about impeding their discretion.
Young said he fully supports prosecutorial discretion. But, he added, that discretion should be used on a case-by-case basis.
When he was drafting the bill, Young said he consulted with former prosecutor Curry about his diversion program. According to Young, Curry said he could count on one hand the number of offenders who reoffended when their prosecutions were deferred, rather than not charged at all.
"The system worked," Young told IL. He added that diversion programs help identify offenders who have an addiction, enabling law enforcement to point those offenders toward treatment programs.
Sen. Jack Sandlin, an Indianapolis Republican and former law enforcement officer, supported SB 200. He told lawmakers that not prosecuting "quality of life crimes" such as disturbing the peace could negatively impact an entire community.
Varied concerns

Another concern raised by opponents of SB 200 is the availability of special prosecutors. IPAC senior counsel Dave Powell testified in committee that Indiana does not have a large enough pool of special prosecutors to choose from.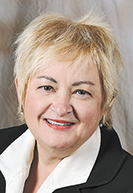 But according to Sen. Karen Tallian, D-Ogden Dunes, SB 200 is not the only bill that would allow for a special prosecutor appointment. She pointed to at least four bills that would allow for such an appointment or something similar.
Her response was an amendment that would send the issue of appointing a special prosecutor to a summer study committee. Her amendment failed both in the Senate Corrections and Criminal Law Committee and on the Senate floor.
Powell testified that he would support a study committee review, and Tallian said she has had private conversations with local prosecutors who share her concern.
"Clearly something's not right here," she said. "I've never been one to defend the prosecutors. Me and IPAC have been on opposite sides on a whole lot of things over the last 16 years, but I do agree with them on this one."
Mears also raised the issue of legislative priority. He argued that he put his money where his mouth is by redirecting resources away from marijuana prosecutions and toward violent crime, pointing to the issue of gun violence in the Circle City. Conversely, he said, the Legislature through SB 200 is choosing to focus on marijuana rather than on tightening firearm laws, again saying the bill is a direct response to his policy.
"If what I did was so offensive, why not vote it up or down? 'Should marijuana be legal?'" he said. "They're afraid of the issue."
More broadly, Tallian sees the issue as one of control. Traditionally the Republican Party has stood on a platform of home rule, but she said SB 200 is part of a trend toward more centralized control of local government in a state with a Republican supermajority.
Young, however, rejected those arguments. To him, the bill is straightforward and uncontroversial: Prosecutors are constitutionally charged with enforcing the law, and SB 200 ensures they do so.
"I think it's a pretty fair thing," he said.
SB 200 passed the Senate on a 29-20 vote and has been referred to the Indiana House. At IL deadline, it had not yet received a House committee assignment.•
Please enable JavaScript to view this content.