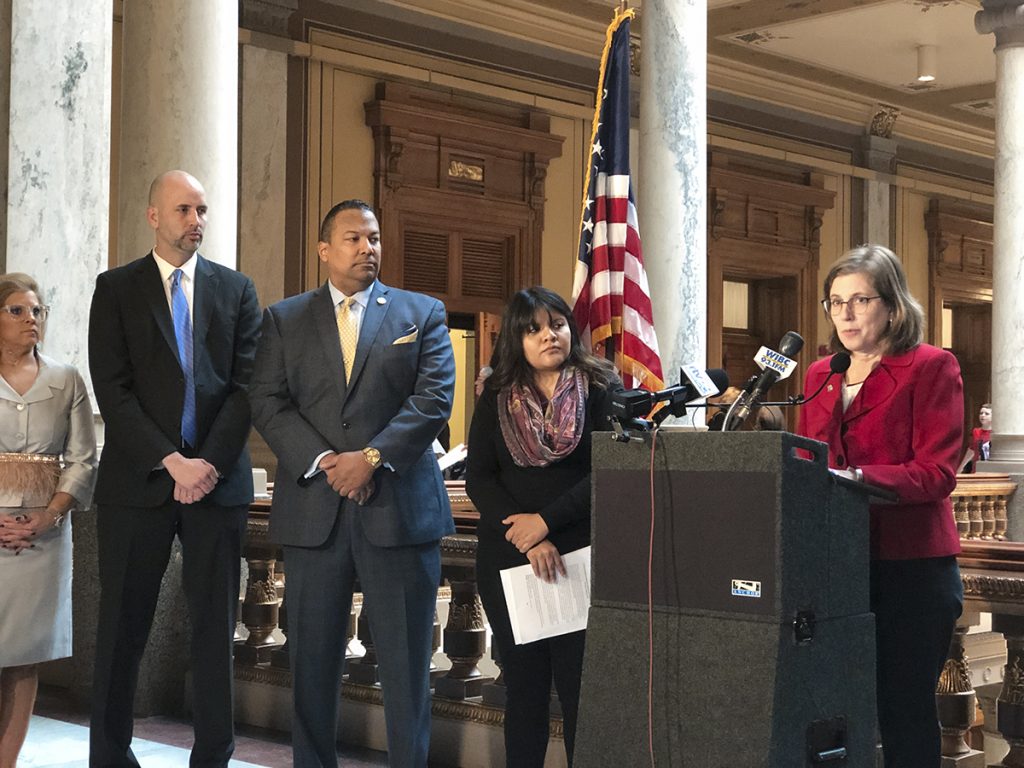 In a state with limited public transportation, Indiana residents generally need to get behind the wheel to travel. For the thousands of undocumented immigrants living the Hoosier state, however, driving legally is not possible.
In Indiana, Hoosiers are required to provide proof of citizenship or lawful status before obtaining a driver's license. But legislation introduced in the 2020 General Assembly would provide an alternative for immigrants without legal status.
Under House Bill 1083, "driving cards" and driving card learner's permits would be available to undocumented immigrants living in Indiana. The cards would be limited only to showing proof of driving qualifications and allowing a holder to obtain insurance.
Rep. Chris Campbell, the Lafayette Democrat who authored HB 1083, describes the legislation as having public safety and economic development benefits. But opponents say giving driving privileges to undocumented immigrants could be a public safety risk.
Data from the National Immigrant Law Center show 15 states, Washington, D.C., and Puerto Rico offer similar driving privileges regardless of immigration status, but the policy has not always been well-received. New York's law, for example, has been the subject of lawsuits.
HB 1083 has been assigned to the House Roads and Transportation Committee, but it had not been given a hearing date at IL deadline. At least seven similar bills have unsuccessfully been filed in the General Assembly in as many years, and the current committee chairwoman, Rep. Holli Sullivan, R-Evansville, has not yet committed to giving Campbell's legislation a hearing.
"As chair of the House Roads and Transportation Committee, I am making ongoing determinations on which bills will be heard during this short session," Sullivan said in a Jan. 15 email to Indiana Lawyer. "At this point, more than 20 bills have been assigned to this committee, with more to come, and I am still considering which ones we have time to hear, including House Bill 1083."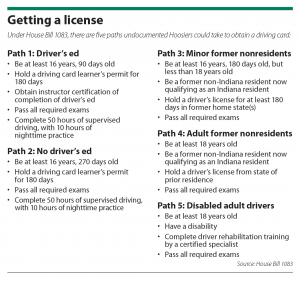 National trend
If enacted, the driving cards granted via HB 1083 could not be used for identification purposes. That means they couldn't be used to vote or, according to the text of the bill, for "any other federal purpose."
"It only proves that the person has passed a driver's test — written and driving — and allows them to be able to get insurance," Campbell told Indiana Lawyer.
Speaking at a Statehouse rally on Jan. 13, Campbell said the legislation is about the "freedom of transportation." It doesn't provide a path to citizenship, but she hopes issuing driving cards might encourage immigrants to pursue that path.
Illinois became the first state to enact a similar law in 2013, giving temporary visitor's licenses to drivers who are ineligible for Social Security numbers and who do not have proof of authorized presence, according to NILC. New York's law giving licenses to drivers who provide a Social Security number or an affidavit saying one has not been issued to them took effect Dec. 15, while a similar New Jersey law will take effect in 2021.
Indiana law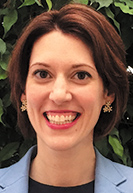 Obtaining a driver's license is often a top priority for clients who come into Clare Corado's immigration law office at Corado Pastrana in Indianapolis. Immigrants to the Hoosier state want to get their licenses as soon as possible, Corado said, but there are often procedural requirements that draw out the process.
For example, if an immigrant comes to Indiana from a country where that person did not have a license, the immigrant has to follow the standard six-month waiting period that applies to teenage drivers, Corado said. If the immigrant presents law enforcement with a license from another country, she said, officers have discretion over whether to give a warning or a ticket.
But driving without a license is a misdemeanor offense under Indiana law, and those who are caught doing so can be arrested. Undocumented immigrants can get caught in a cycle when it comes to driving, Corado said — they drive without a license, get arrested and pay a penalty, then go back to driving.
"I would never advise someone to drive without a license, but I'm a pragmatist," Corado said. "People are driving, and it's not that you should reward that behavior. From a public safety standpoint, it makes sense that it's done in the safest way possible."
Mixed reactions
To that end, Corado said HB 1083 is a practical means to the problem of unlicensed driving. That sentiment was echoed at the Statehouse rally, where representatives of immigrant organizations spoke, often in Spanish, of the need to safely get to work, school and other everyday destinations.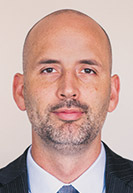 Among the bill's supporters was Marion County Prosecutor Ryan Mears, who said the legislation would be a benefit to law enforcement who patrol the streets. He also said the policy was not a legal issue, but a human-rights issue.
Similar legislation has received pushback in other states.
The New York law, for example, blocked federal immigration officials from accessing the state's Department of Motor Vehicles database, drawing the ire of U.S. Customs and Border Protection and U.S. Immigration and Customs Enforcement, according to USA Today. Multiple New York county clerks filed lawsuits against the "Green Light Law," the Wall Street Journal reported, but those efforts have been unsuccessful.
As a policy matter, Jessica Vaughan of the Center for Immigration Studies said giving driving privileges to undocumented immigrants has no public safety benefit, but instead runs a public safety risk.
"When a state decides that they want to make licenses accessible to those who are in the country illegally, they're relaxing the identification standards, which becomes a potential vulnerability in many ways," Vaughan, CIS' director of policy studies, said. "… If they're going to allow people to use foreign documents or other less secure documents, they're not going to have any certainty about the identity of this person. It opens the door for other folks, whether criminals or people who want to get an identification card in another name, to more easily do that if the standards are relaxed."
Vaughan likewise rejected the argument that giving driving privileges to undocumented immigrants provides an economic benefit. In making that argument, Campbell told Indiana Lawyer that driving cards would enable more immigrants to get to work, and those immigrants would then spend their earnings in the local economy.
Vaughan, however, said that belief doesn't play out in reality. She posited that the opposite is true — states with undocumented driving privileges can become a "magnet" for illegal immigration, she said, which then becomes a fiscal burden.
Corado, however, said from her perspective, Indiana's decision about a decade ago to require proof of citizenship or lawful status to obtain a license was an attempt to drive undocumented immigrants out of the state. Calling that a failed experiment, she said driving cards offer a reasonable solution to concerns about unlicensed and uninsured drivers.
Though Campbell hopes HB 1083 will be given a hearing, she said her primary goal is to raise awareness about the issue of undocumented, unlicensed drivers. Describing her goal, the lawmaker said the central question is, "What can we do right now at the state level to address this situation?"•
Please enable JavaScript to view this content.