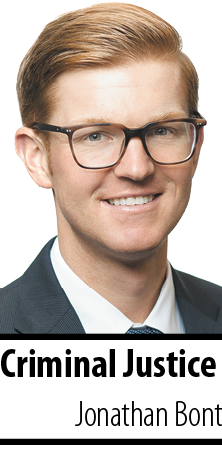 The onset and continuation of COVID-19 distancing precautions has led to fewer criminal prosecutions in general and fewer "white collar" prosecutions in particular. White collar criminal investigations are dependent upon search warrants for business records, witness cooperation and grand jury testimony. It shouldn't come as a shock to anyone that witnesses are even less welcoming of government agents into their homes and offices (and government agents are certainly less inclined to make such visits) at this time. As well, hauling 16 to 23 people into close quarters to serve as grand jurors isn't as easy as it used to be. Because white collar prosecutions generally do not target violent individuals, prosecutions of violent crime will likely take priority over prosecuting fraud schemes for some time. There have been a number of cases across the country prosecuting COVID-19 relief (CARES Act) fraud, but none in our district that I am aware of. Still, with the courts opening back up for business, a couple of high-profile white collar prosecutions had significant and unique developments in recent months.
Lori Loughlin (formerly known as Aunt Becky from "Full House") was sentenced to two months in federal prison after pleading guilty to conspiracy to commit wire fraud and mail fraud. Her husband, Mossimo Giannulli, was sentenced to five months after he also pleaded guilty. The charges against the power couple relate to a scheme created by a college admissions "consultant" Loughlin and Giannulli paid $500,000 to get their daughters into the University of Southern California as members of the crew team, even though they didn't row crew. The couple went so far as to stage pictures of their daughters in rowing attire, which were then submitted to the university. Giannulli played a larger role in the scheme by silencing the girls' high school counselor from exposing them. The Loughlin-Giannulli guilty pleas came after the court denied their motion to dismiss the indictment because the government allegedly failed to disclose key evidence about its undercover informant (the college admissions "consultant" Rick Singer). The evidence at issue was Singer's contemporaneous notes after meetings with government agents, which indicated the agents told him to entrap a different defendant and nail him at all costs. Singer's notes also stated that he was being heavily coached by the agents to change the defendants' initial understanding of their donations as going to the universities to their agreement that their donations would go directly to corrupt university officials and coaches. Singer subsequently telephoned certain defendants to shore up these "donations" in order to secure admissions for their children. The government conceded that it was a "mistake" to sit on Singer's notes for 16 months before producing them. The judge agreed, but held that with eight months to go before the next trial setting, there was plenty of time to cure the government's discovery oversight. Media speculated Loughlin's and Giannulli's agreed-upon low sentences were an indication that the government did not want further exposure of its discovery gaffe at trial, but their sentences were not substantial deviations from other sentences handed down in the multiple-defendant conspiracy. (You'll recall that actress Felicity Huffman pleaded guilty in this case back in May 2019 and received a 14-day sentence last September.)
A similar accusation of government misconduct preceded the government's own motion to dismiss its charge against former United States National Security Adviser Michael Flynn. Flynn had moved to withdraw his plea of guilty, claiming that the government breached its plea agreement with him by changing its position on his cooperation at the eleventh hour and asking for a prison sentence instead of probation. According to Flynn, the government wanted him to lie in testimony against his former business partner, who was also a defendant in a related case. As well, Flynn asserted that his prior counsel had an irreconcilable conflict of interest when advising him to enter the guilty plea; namely, they were the lawyers who helped draft the alleged false statement that was the crux of the government's charge against his former business partner and that the government was using to strong-arm Flynn into testifying against his former business partner. Flynn had already pleaded guilty to a count of making a false statement to the FBI, and, with Flynn's motion to withdraw his guilty plea still pending, the government moved to dismiss the charge. To add another wrinkle to an already unique situation, instead of promptly dismissing the charge, the district court judge decided to allow multiple interested nonparties to weigh in on the decision. The district court judge also appointed a special advocate against the government's decision to dismiss the charge. Flynn's lawyers promptly appealed the judge's orders, and the court of appeals initially agreed that the district court overstepped its authority. However, the full panel of the D.C. Circuit reheard the case and decided to allow the district judge to proceed to consider the reasoning behind the government's decision to dismiss the charge against Flynn. The full panel did not see a separation of powers issue with allowing multiple disinterested parties to argue the issues to the district court judge. However, it indicated that whatever decision the district court judge makes on the government's motion to dismiss could (and likely would) be reviewed on appeal.
• Jonathan Bont practices in the areas of criminal defense, business litigation and government compliance at Paganelli Law Group. Opinions expressed are those of the author.
Editor's note: The final paragraph of the online version of this column has been updated with a court decision after Indiana Lawyer print deadline.
Please enable JavaScript to view this content.