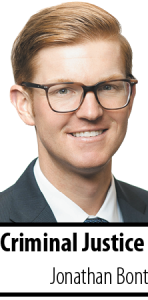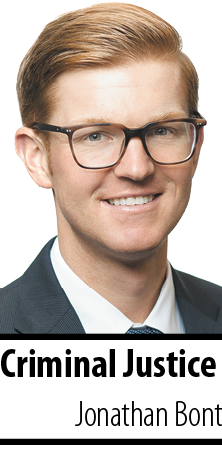 As I worked my way to the front of the tryout line for aspiring quarterbacks at the delicate age of 12, I was not prepared for the head (sadist) coach to take a rather skeptical look at my unathletic frame and, before I got the words "down, set …" out of my mouth, pronounce to his staff of (morons) assistants that I would never take a snap under center. Watching my dreams disappear in the hot August sun while trying to hold back tears, a younger coach who had probably graduated from high school and achieved something beyond a post Friday-night-lights career as a glorified has-been in a town that had not had a winning season since the Truman administration, took me aside and said that I should try out for defense. With a grin he said, "The best offense is a good defense." A fine group of lawyers representing Walmart recently turned that maxim on its head against a Department of Justice investigation for suspected Controlled Substances Act violations in the company's pharmacy division.
As any lawyer who has been involved in a government investigation can tell you, it has the tendency to drag on at a glacial pace without much in the way of clarity as to whether and when charges will be filed and what, precisely, those charges might be. From what little I know about economics, uncertainty is never good for business. So it makes sense that a business under investigation would try to ascertain and deal with reality at a pace that is more conducive to keeping a board of directors satisfied that the rug is not going to be pulled out from under its investors during the next quarter, fiscal year or decade.
In 2016, the United States Attorney's Office for the Eastern District of Texas notified Walmart that its pharmacy division was under investigation for suspicious distribution patterns of controlled substances. In the ensuing back-and-forth between the government and Walmart, Walmart unsurprisingly ascertained that its interpretation of the Controlled Substances Act differed from that of the government. For example, Walmart disagreed with the government's representation that it is a per se violation of the Controlled Substances Act to distribute prescription narcotics to an individual before that individual's next regularly scheduled refill. As well, Walmart also disagreed with the government's position that certain combinations of prescription narcotics should never be distributed at the same time. Similarly, Walmart took issue with the government's assertion that national pharmacy chains are required to analyze and share prescribing data across its stores and with line pharmacists. After waiting four years for the government to initiate legal proceedings, Walmart took the offensive and filed a declaratory judgment action in the Eastern District of Texas. In essence, Walmart alleged to the court that the government was creating and enforcing laws that did not exist.
Ordinarily, the United States cannot be sued absent an express waiver of its sovereign immunity by Congress. 5 U.S.C. § 702 provides for suits against the United States and its employees for actions in their official capacities. However, there is a split in the circuits over the breadth of this waiver absent a specific "agency action," as defined in the Administrative Procedures Act. In the 5th Circuit, which encompasses the Eastern District of Texas, the prevailing law is that 5 U.S.C. § 702 only applies in cases where the United States has actually done something, not in cases where it has merely threatened to do something. As a result, the district court dismissed Walmart's suit, and the case is currently on appeal at the 5th Circuit. However, as was perhaps Walmart's true objective, the United States promptly filed a civil complaint against Walmart in the District of Delaware. Walmart filed a motion to dismiss the complaint addressing the same arguments as it raised in the declaratory judgment action in Texas. Walmart's motion to dismiss the government's complaint in Delaware has not been ruled upon, and time will tell whether the company also persists in its appeal of the dismissal of its declaratory judgment action in Texas.
Given the morass and breadth of statutes available to a prosecutor looking for a charge, it is perhaps moot in the great majority of investigations. However, in highly regulated fields that are prone to subtle changes in the regulatory landscape as well as differing enforcement priorities from administration to administration, it would perhaps be helpful for would-be defendants to have an offensive tool at their disposal during a prolonged investigation.
I would like to say that I took the field at linebacker and never looked back; my teammates carrying me off the field at the end of the season as the crowd chanted my name while the head coach clapped his hands together three times in a non-verbal expression of approval that completely rid me of any unprocessed resentment that would otherwise surface well into adulthood. It was not meant to be. Perhaps like Walmart, I learned that defense is what it is.•
• Jonathan Bont practices in the areas of criminal defense, business litigation and government compliance at Paganelli Law Group. Opinions expressed are those of the author.
Please enable JavaScript to view this content.