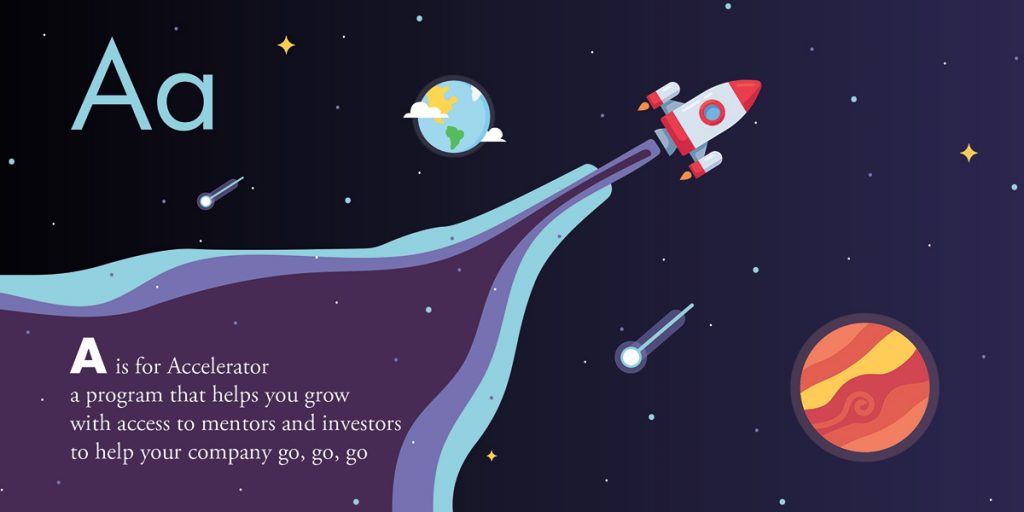 With a portfolio of clients who innovate and launch small businesses, Gutwein Law realized many of these entrepreneurs had cute little startups waiting for them at home.
The tots and toddlers have disruption sewn into their genes and probably already are brewing ideas that will foment into new gadgets and gizmos at some point in the years hence. But for inventions to become more than an interesting possibility, inventors need to speak the language of business.
Seeing the opportunity to educate, Gutwein attorney Audrey Wessel and the firm's marketing and brand experience manager Sean McCarthy took the first step that many innovators take when developing something new – they grabbed a napkin. Then they sketched out their idea for a children's book that introduces youngsters to the language of thinking outside the box.
"The ABCs of Entrepreneurship: A Book for the Future Startup Founder" escorts the reader on a journey through the vocabulary of building a business around an invention. Each letter of the alphabet is devoted to a word spoken by entrepreneurs and investors. What every word means is taught through a four-stanza rhyme and bright illustration.
Beginning with "A is for Accelerator," the book rumbles through words used by startups like "equity," "securities," "option," and "trademark." It ends on "zombie," the term that describes businesses that make money but not enough to thrive.
Each two-page spread is devoted to a single word, with the illustrations splashed across both pages. Colorful pictures depicting things like a rocket ship blasting into space, a cowboy boot, a potted plant being watered and a sleuth reading a report give a visual definition of every term.
"We just thought people in the community would enjoy it," McCarthy said. "… We had hoped it would bring people joy this year."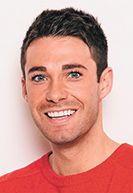 Certainly in 2020, P will always be for pandemic. Wessel and McCarthy did the bulk of the writing and illustrating after the COVID-19 crisis forced them to relocate to their respective home offices.
They switched to collaborating mostly by phone and continued doodling, drafting, revising and refining.
Wessel, a business lawyer who regularly helps startups and small businesses, took charge of the text. To get 26 entrepreneurial words, she thought of what she did day-to-day and what her clients were asking as they prepared to open their own companies.
Some letters inspired three or four words while other letters struggled to sprout even one. The most troublesome was Q. Quandary described her situation as she searched for the quintessential term to fill her quota. Then Wessel hit upon the reminder that teams often provide vital assistance to entrepreneurs.
"Quorum," she wrote, "the minimum required for a meeting; without this no decisions will be made; and no actions will be proceeding."
Meanwhile, McCarthy perched his laptop on his kitchen table and opened Abode Illustrator. He created visual treats by emphasizing shapes and employing a wide palette of colors.
At one point, he even posted a downloadable black-and-white drawing on the firm's Facebook page so parents could print it and children could join McCarthy's fun by opening up their own boxes of crayons.
The duo finished their tiny tome in July and tapped Brinkman Press in Indianapolis to publish it. Bound in a hardcover and just the right size for small hands, the book had a first printing of 500 copies. The law firm has been giving away the book to stay in touch with clients and make new contacts in the startup community.
Gutwein Law permitted the pair to carve time out of their weekday schedule to work on the book. "I'm thankful to work at a firm that allows that type of creativity," McCarthy said.
Although Wessel, a 2015 graduate of Indiana University Robert H. McKinney School of Law, has no plans to exchange her J.D. degree for a writing studio, both she and McCarthy said creating the children's book was fun and a welcome diversion from the stress induced by the coronavirus. Likewise, they hope their entrepreneurship dictionary is giving families some enjoyment as they are stuck at home and trying to stay healthy.
And maybe, taking a trip through the vocabulary of startups will get some young minds churning. As the text on the back cover advises, "Enjoy the ride and never give up!"•
Please enable JavaScript to view this content.