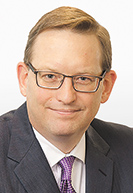 By Jim Boyers and Mary Kate Hetzel
While the COVID-19 pandemic has altered our day-to-day lives and experiences, the construction and real estate development industries have had to address how to effectively handle a particularly difficult issue that has arisen: unprecedented price fluctuations with a wide variety of building materials, perhaps most notably with lumber, where prices rose by as much as 400% this spring.
For those developers and contractors who committed to projects before or during the pandemic, the impact depended on the fortuity or skillful planning that led to the selection of the construction contract. Owners who chose cost-plus contracts found themselves paying much more than they anticipated for the projects they chose to complete. General contractors who committed to a fixed price contract or a cost-plus with a guaranteed maximum price found themselves facing the evaporation or complete loss of their profit margins on their projects that moved to completion.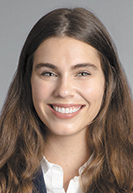 In the constantly evolving environment of the pandemic, owners and contractors have faced difficult decisions. For owners, delaying the start of or suspending a project may have been necessary to avoid a financial disaster. Whether negotiating for more certainty with fixed price agreements, accepting cost-plus agreements with no guaranteed maximum price or delaying the start or completion of a project, owners faced one issue for certain: increased costs to get their projects to completion. For contractors, identifying protections from the risk of price fluctuations has become a matter of modifying contractual provisions, making new arrangements with suppliers and modifying the timing and/or sequencing of construction.
When price fluctuations hit in the midst of projects, parties have approached the problem in a variety of ways, including making attempts to rely on termination provisions, force majeure clauses, the cardinal change doctrine and other clauses or theories or by agreement. It may be difficult to apply most force majeure clauses to obtain relief based upon material price fluctuations absent specific language in the force majeure clause that supports doing so. It may also be difficult to fit material pricing impacts into a cardinal change doctrine argument as "the Cardinal Change doctrine applies only to those contracts that have been so fundamentally changed that the present undertakings of the contractor bear no likeness to those as originally undertaken." Typically, the doctrine applies to changes in the work as opposed to changes in material costs.
In the wake of these challenges, parties have revisited their standard contract language to build in provisions to address such issues more clearly and effectively. Some have turned to adding clauses designed to specifically address price fluctuation issues.
Lawyers have seen a variety of approaches over the last year and a half. One approach has involved postponing the start of a project until material costs become predictable enough for both sides to commit to a project. While owners face carrying additional months of interest accruing on the mortgage for the property, such amounts are consistent and predictable. The risk of further significant price increases in the current environment has been difficult to predict or quantify, leaving contractors in a very challenging position if the owner seeks a stipulated sum or guaranteed maximum price contract.
We have also seen contractors incorporate material price escalation clauses into the owner-contractor contract. Such clauses may require real transparency regarding anticipated costs. Specifically, itemizing anticipated material costs at the time of contracting will provide the necessary transparency but may create other issues by giving great visibility to perceived profit margins. Where there is a preference for less transparency, utilizing agreed upon price indexes may be an effective alternative. While contractors push for cost-increase provisions, experienced owners and developers push back for benefits when the price goes down. Another similar approach involves setting a threshold of cost increase that the contractor will agree to bear, with costs above that threshold shared by both parties or absorbed by the owner. Another more old-fashioned approach would involve providing a contract allowance to address any documented material cost overruns or building into the agreement a contractor's contingency to allow some defined protection against material cost increases.
Ultimately, when the working environment changes in such a profound way, lawyers and their clients need to think outside the box. At the same time, they must remember the tools they already have available to solve this problem. In many instances, existing contracts may not provide sufficient guidance for clear answers to disputes arising from construction material pricing impacts. Such situations allow lawyers another great opportunity to demonstrate their value.•
• Jim Boyers is a partner and Mary Kate Hetzel is a law clerk at Dinsmore. Opinions expressed are those of the authors.
Please enable JavaScript to view this content.