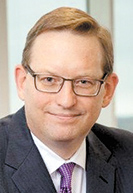 By James M. Boyers and Robert J. Simmons
Modern litigation evolves alongside technology. Electronic discovery, electronic filing, metadata, the internet of things and artificial intelligence all come to mind. Today's lawyers not only need to understand these terms, they must also devise methods to support and protect their clients. See Rule 1.1 of the Indiana Rules of Professional Conduct.
In some cases, lawyers may be able to support clients simply by tapping additional resources within a firm. In many cases, however, the most efficient means of client support is identifying and retaining the right vendors to help guide decision-making. Lawyers may retain these vendors directly, or via a co-counsel relationship with attorneys more well-versed in electronic discovery.
The type and extent of litigation technology support can vary from one case to the next. By considering the following key factors, lawyers can determine: 1.) their client's technology-related needs; 2.) how the client's technology-related challenges can impact the handling and ultimate outcome of a case; and 3.) their ability to handle the technology-related issues without outside support.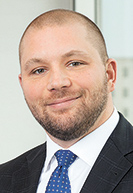 Reciprocal v. nonreciprocal discovery: If both sides are at risk for significant electronic discovery, it is likelier that the parties will negotiate an effective agreement to keep electronic discovery costs under control by ensuring a more focused scope. A vendor may be necessary, but it may involve an opportunity for a shared review platform or discussions between vendors to assist negotiations. Where the electronic discovery flows one way, an effective vendor or consulting counsel will often be essential for proving specific support for burden arguments to avoid unnecessary discovery.
Data types: Certain types of data may require greater levels of support. For example, dealing with data in a complex relational database may take a different skillset than obtaining emails from a client. Having to contend with more novel or proprietary types of data or legacy data may call for bringing in particularized assistance. Identifying the different types of potentially relevant data at the outset may avoid getting multiple vendors involved.
Data volume: Data volume typically is the main driver of costs with electronic data in terms of processing, storage, review and production. Identifying potential volume is essential to any discussion of burdens in a case. Getting pricing from multiple vendors can help manage the scope of discovery and supporting burden arguments. If the data volume reaches a high level, the use of artificial intelligence (AI) and technology assisted review (TAR) may become necessary. Keep in mind that it's not always possible to know the full extent of discovery at the outset of the case when some litigation support decisions need to be made. If there is appreciable risk of expanding discovery, then engaging a litigation support team that can effectively scale may be necessary.
Budget: Understanding the client's budget limitations is a foundational requirement. The best litigation vendor in the world is of little benefit if it burns through the budget before the case is resolved. Some vendors design their services for large-volume, big-budget cases. Others have more flexibility. The traditional model tends toward high initial processing costs with lower recurring hosting fees, while the "all-in" flat rate per-GB pricing model has lower initial costs balanced by higher monthly hosting charges. Special care at the outset to understand cost implications of decisions is essential to protecting the client. However, it does not stop there. Counsel must be able to leverage technology effectively and apply sound project management practices to reduce ongoing costs.
Opposing counsel: Often, counsel show very little interest in the type of electronic data that requires some level of litigation support. In some cases, counsel show a high level of interest in such discovery if they perceive an opportunity to create pressure or where they understand the potential value of metadata. In these instances, having litigation support personnel who can provide expert opinions on discovery costs and efficient solutions will prove invaluable.
Client resources: This can mean something more than the budget. This can mean robust IT departments, existing technology designed to assist with e-discovery, legal departments with experience managing e-discovery and custodians with an understanding of how they create and maintain documents. Often, the more client "resources," the less outside litigation support may be necessary. However, if the client has limited litigation experience, a robust IT department may have limited benefit.
Time: In expedited cases or cases where the volume of information to manage overwhelms a normal schedule, support may be required to scale efforts to needs. When existing resources are not enough to get everything done, litigation support can provide assistance with preservation, collection, review, production and presentation. The appropriate use of technology makes discovery more efficient.
Judge and jurisdiction: Federal courts have incorporated e-discovery issues into basic case management, and the likelihood of requiring litigation support for handling e-discovery in federal cases is much higher. Caselaw has developed to the point that it is now black-letter law that where the producing party wants to utilize AI and TAR for document review, federal courts will permit and even encourage it. Federal courts typically have more resources available for audio-visual presentation of evidence. The Indiana commercial courts have also placed a greater emphasis on e-discovery. The level of experience in e-discovery may vary significantly from county to county and judge to judge in state court. The available tools for audio-visual presentation may vary, as well, in state court, creating the potential for greater litigation support needs.
Conclusion: After analyzing these factors, the support needs of the case often become apparent. A key need in many cases is a document review platform. Many are cloud-based and have self-service options. Document review platforms typically provide the following: file processing including removal of junk files; early case assessment; systems for coding of documents for relevance, topic, privilege and confidentiality; graphic overview of the data obtained based on a variety of metadata; predictive coding; review task batching; and production.
Vendors who provide these platforms often offer project management services. The number of licenses for reviewers can create monthly recurring costs, and there can be back-end charges for document production. Some platforms allow for a preliminary review and cull of documents prior to full processing, saving significant costs. Others allow for removal of nonresponsive data from the platform or archiving of such data to reduce monthly costs. It is not always easy to compare options.
Because litigation technology vendors can provide layers of services from collection to review platform to contract attorney reviewers as well as expert testimony, carefully assessing how technology impacts the client enables lawyers to provide thorough protection and up-to-date representation.•
__________
• James M. Boyers is a partner and Robert J. Simmons is an associate at Wooden McLaughlin LLP in Indianapolis. Opinions expressed are those of the authors.
Please enable JavaScript to view this content.