With the nomination of Magistrate Judge Matthew Brookman to the U.S. District Court for the Southern District of Indiana, the Hoosier State might be seeing the first step in filling all its seats on the federal bench for the first time since January 2021. Indiana has one vacancy and two pending vacancies on its district courts along with an open seat at the 7th Circuit Court of Appeals. With Democrats poised to have a slight Senate majority in the new Congress, legal scholars expect Democrats to put a priority on the federal bench.
"Because the House is going to flip Republican, there's not going to be a lot of legislating to get done in the next two years," John Collins, visiting associate professor at George Washington University Law School, said. "So that's going to free up some time to focus on confirming judges."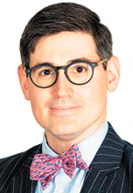 The White House on Dec. 21 announced Brookman's nomination to fill the seat currently held by Judge Richard Young, who submitted his notice in July 2021 of his intention to take senior status. In the Indiana Northern District Court, Senior Judge Theresa Springmann's chair has been open since she took senior status in January 2021, and Chief Judge Jon DeGuilio's position will become empty when he takes senior status in July 2023.
Moreover, the 7th Circuit seat previously held by Judge Michael Kanne, who died unexpectedly in June 2022, remains vacant.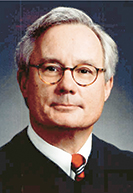 The Biden administration has focused on filling vacancies on the circuit courts, most recently getting Judge Doris Pryor confirmed to the Indiana seat on the 7th Circuit formerly held by Senior Judge David Hamilton.
However, with 83 current judicial vacancies, and most on district courts, the White House likely will shift to nominating candidates for the lower bench. Even so, Republicans could block confirmations by withholding their support of nominees.
The Senate Judiciary Committee is still honoring the so-called blue slip tradition for district court vacancies: If both home-state senators do not turn in their blue slips, the nominee will not be advanced.
Collins speculated that as district court vacancies pile up, a decision about the blue slips may have to be made.
"I think if it's going to be allowed to act as a veto without sort of any real justification, then it is time to go," Collins said. "… If you want to keep it and say, 'It's good to have cooperation because it will make nominees from both parties more moderate,' fine. But you can't allow it to become a tool of obstruction."
Republican support
Brookman's path to confirmation might be relatively easy because Republican Sen. Todd Young, a Republican and Indiana's senior senator, welcomed his nomination.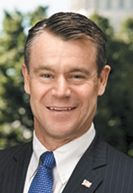 "Judge Brookman is highly regarded by his colleagues and well-prepared to transition to serving as a district court judge," Young said in a statement on the nomination.
Yet Collins pointed out the blue slip could hinder Brookman now that Sen. Mike Braun has decided to run for Indiana governor. The first-term senator may view any cooperation with the White House as harmful to gaining the votes of the Indiana Republican base.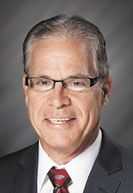 However, the Biden administration would not be completely stymied because of the Democratic majority in the Senate.
"The White House can have the same response: 'We're happy to work with you, but if you don't want to work with us, we're going to move forward because we now have the numbers to do that,'" Collins said.
Carl Tobias, University of Richmond School of Law professor, said he sees Young as the key to getting Biden's Indiana picks confirmed. The senator supported Pryor and understands the federal courts are overworked, Tobias said, noting Young has introduced legislation to expand the number of federal judgeships.
And, Tobias continued, Young could be a leader in working with the White House to get vacancies filled.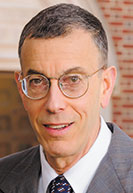 "It'll be better for the judges, for the litigants, for counsel. It's part of their duty and I think Young can do it," Tobias said. "If anybody can do it, he's the one."
Keeping an Evansville address
Brookman has served as a magistrate judge since 2016, filling the vacancy created by the retirement of Magistrate Judge William Hussmann. Previously, from 2002 to 2016, he was an assistant U.S. attorney for the Southern District of Indiana, and from 1999 to 2002 was a special assistant U.S. attorney for the Western District of Missouri.
In 2010, Brookman received the Director's Award from then-U.S. Attorney General Eric Holder for superior performance as an assistant U.S. attorney in his work on United States v. Jarvis Brown, et al., a quadruple homicide prosecution.
Indiana Southern District Court Chief Judge Tanya Walton Pratt congratulated Brookman on his nomination.
"… (W)e could not be happier to have Magistrate Judge Brookman as (Young's) nominated successor," Pratt said in a news release. "Magistrate Judge Brookman has served the Southern District of Indiana bench with great dedication, skill, and grace since he joined us in 2016. These attributes will serve him well as he undertakes new responsibilities as a district judge."
A native of St. Louis, Brookman graduated from DePauw University in Greencastle, where he majored in economics and history. He subsequently obtained his law degree from the Washington University School of Law in St. Louis.
Like Judge Young, Brookman will maintain his primary chambers in Evansville if confirmed. Young noted Brookman's high regard in the community and expressed his support of the nomination.
"I've been on the District Court bench for 25 years," Young said in the news release. "It is time to slow down a bit and take some time to travel and perhaps learn how to play the piano.
"I am thrilled that Judge Brookman has been nominated," he continued. "He has great support in our district, especially in the Evansville legal community."•
Please enable JavaScript to view this content.