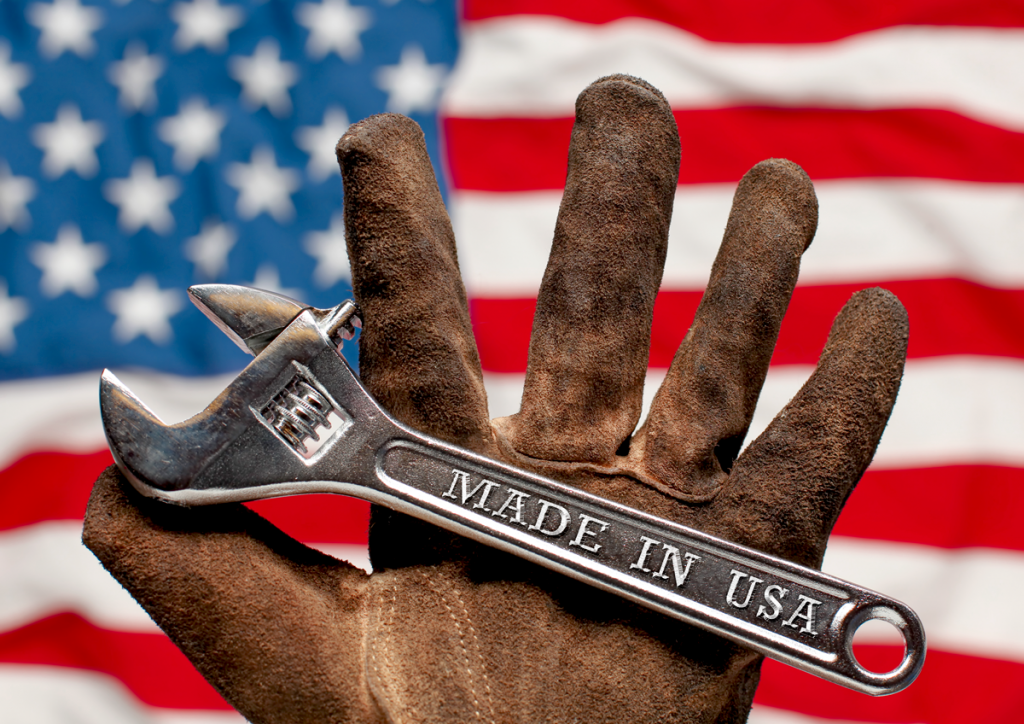 An increase in domestic content percentages for materials used in American public projects could benefit Indiana's already bustling manufacturing industry, experts say. But realigning supply chains during an uncertain period of history could be a challenge.
Changes are coming to an almost 90-year-old federal measure intended to give preference to U.S.-made products and domestic manufacturers in the country's purchases.
In January 2021, President Joe Biden signed an executive order that is touted as being one of the most robust revisions to the implementation of the Buy American Act in almost 70 years.
The route to revising the BAA, enacted by Congress in 1933, began with the establishment of the Made in America Office at the Office of Management and Budget in January 2021. Revisions were finalized on March 7 when the U.S. Department of Defense, General Services Administration and NASA published a final rule revamping the BAA requirements applicable to federal procurements.
"We saw during the pandemic that supply chain disruptions can put American lives and livelihoods at risk. When we needed it the most, we were short on masks, gowns, gloves, ventilation and other essential health products — we had to buy abroad. So we're creating a new price preference," Biden said during a March 4 press conference.
"We're talking about things like semiconductors, some pharmaceutical agreements, advanced batteries, among other things," he said. "It's worth it for us to ensure that we have a domestic capacity to protect us from shortages and price spikes in the future."
The order revamping the BAA raised the percentage of domestic content required in public projects from 55% to 60% starting Oct. 25, according to the Federal Register. That amount will increase to 65% for items delivered in 2024, then to 75% by 2029. The initial increase will be gradual to allow the industry time to plan for the new threshold and to provide workforce training on the new fallback threshold.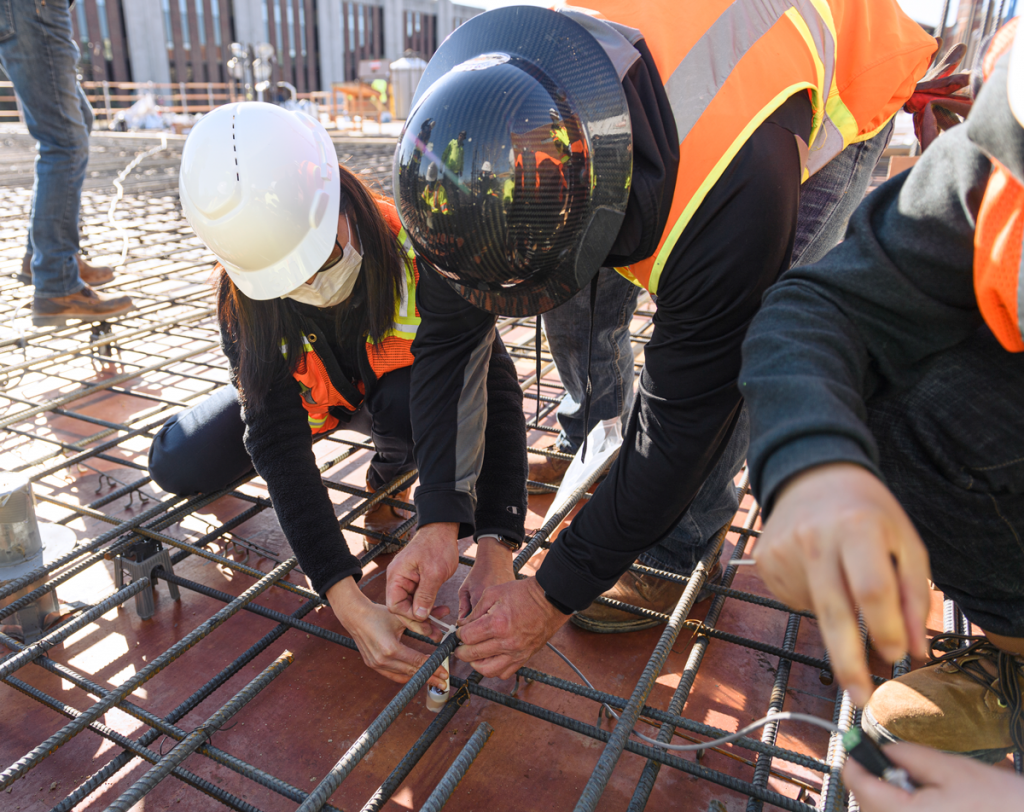 Attempts to boost the BAA is the Biden administration's latest action in a year's worth of efforts in its "Build Back Better" agenda to prioritize domestic production of products "critical to American national and economic security."
Products comprised of 50% or more of iron and steel are still subject to the more stringent rule requiring that less than 5% of that product contain foreign iron and steel.
Other changes to the BAA include an exception for a lower domestic content threshold due to unavailability of end products or construction materials, or unreasonable costs. Pegged as the "fallback threshold," the lower entry means that the 55% domestic content threshold will only be available until 2030.
Another main component to the changes is the mandated increase in price preferences for end products and construction material deemed to be critical or made up of critical components, the president said.
"A subsequent rulemaking will establish the definitive list at (Federal Acquisition Regulation) 25.105 of critical items and critical components in the FAR, along with their associated enhanced price preference(s)," according to the Federal Register.
Unreliable times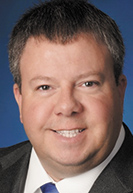 When it comes to the increased domestic content percentage threshold, the Indiana Department of Transportation said it's not yet worried about how those new requirements could impact any federal contract work it uses for its projects.
Scott Manning, deputy chief of staff for INDOT, said the agency is currently working with the construction contracting industry to analyze how the changes to the BAA thresholds will impact overall program delivery.
"In many cases, the percentage of material sourced domestically that is used in INDOT projects already exceeds these percentage requirements, so we're not anticipating an Earth-shattering impact," Manning said. "But our analysis with contractor partners will be helpful for us in forecasting the impact."
Indiana Lawyer contacted numerous manufacturing and construction attorneys about how the changes could impact those industries and their clients. However, those firms were unable to find attorneys who are currently dealing with issues related to the BAA.
Bryce Carpenter, vice president of industry engagement at Conexus Indiana, said the manufacturing and logistics nonprofit does not stand to be impacted directly by the new BAA requirements.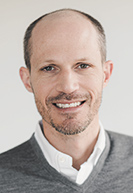 However, Carpenter noted the increase in domestic manufacturing will "undoubtedly benefit the state of Indiana" and the state's advanced manufacturing industries.
"Indiana is home to the highest concentration of advanced manufacturing and logistics in the U.S. and has a workforce and regulatory environment that stands ready to support expansion or attraction of manufacturing in every corner of the state," he said.
The Conexus Indiana VP pointed to the state's diverse advanced manufacturing ecosystem as proof. Indiana serves as a leader in orthopedics worldwide, he said, and it houses multinational automotive OEMs and robust aviation and defense industries.
Each of these sectors, Carpenter said, provides critical services to the U.S. and will be impacted by changes to the BAA in different ways.
"The continued growth of domestic advanced manufacturing will expand an already leading sector of our economy," he said of Indiana. "However, every day we work with manufacturers struggling to maintain consistent supply chains, a problem that continues to grow more complex. It should not be assumed that companies can simply realign supply chains at a time where cost, transportation and sourcing are as unreliable as we've seen in recent times."
The Indiana Department of Administration, which manages almost all of the state's building construction and maintenance projects, said the BAA increases will most likely cause a temporary demand on suppliers. But it doesn't expect manufacturers and suppliers to be unable to meet the new thresholds.
"We do foresee domestic supplies, both in Indiana and across the country, to respond positively to these demands with the expectation that the market demands for their goods will remain higher due to lessened foreign competition," said Rebecca Holwerda, IDOA commissioner.
Ice Miller LLP associate Christian H. Robertson, of the firm's Washington, D.C., litigation group and government contracts practice, said the recent changes to the BAA include the biggest increases in domestic manufacturing requirements in decades.
"While some federal contractors with domestic supply chains will be able to make the transition with relative ease, others may face sourcing challenges already exacerbated by supply chain issues," Robertson said. "Contractors should act quickly to understand the new BAA requirements, learn how they impact their supply chains and take any action necessary to remain competitive for future federal work."•
Please enable JavaScript to view this content.