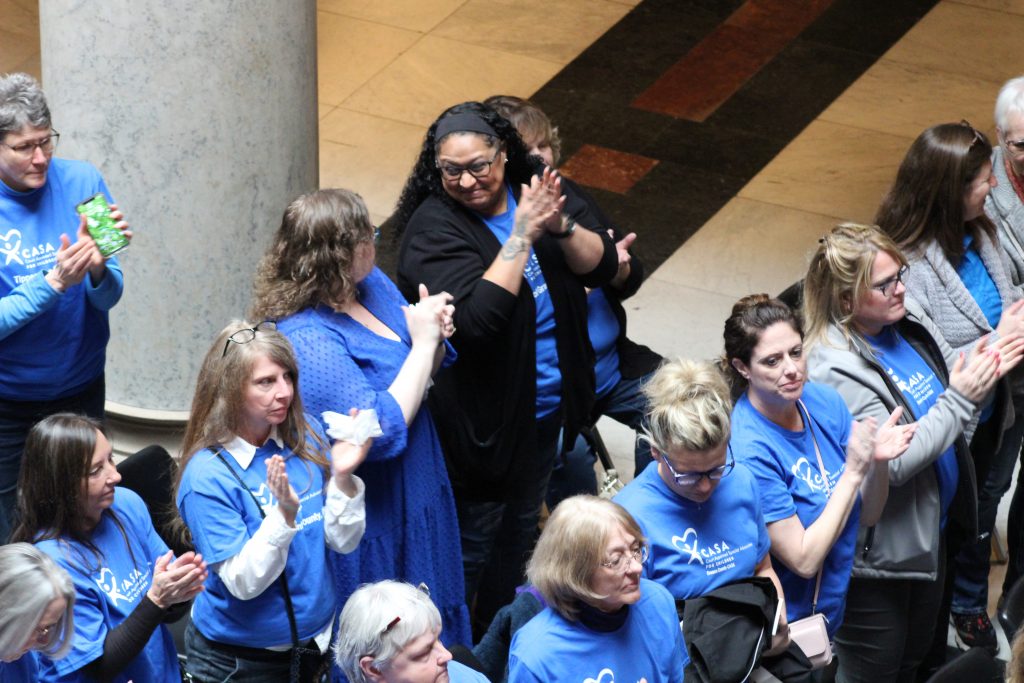 A sea of blue filled the second-floor atrium of the Indiana Statehouse on Tuesday afternoon as court-appointed special advocates gathered for their CASA Day celebration.
"The success in our programs, the wins that we achieve for the children that we serve, and our support that we have nationwide and statewide — that rests squarely on the shoulders of us, our directors, our staff, our volunteers that are out doing the work every day," GAL/CASA State Director Rae Feller said at the CASA Day celebration. "We keep showing up for the children in the state of Indiana, come rain, shine, the global pandemic, flu, strep throat — whatever it may be, CASA shows up."
CASA volunteers work in 88 of Indiana's 92 counties. In 2022, they advocated on behalf of 20,091 children in the justice system, according to the Indiana Supreme Court.
Indiana Chief Justice Loretta Rush and Court of Appeals of Indiana Judge Dana Kenworthy both spoke at Tuesday's event. As trial judges, both were active in child welfare issues.
Rush shared her experience working with CASAs when she was a juvenile judge in Tippecanoe County.
"For someone like me, this is like the super bowl," the chief said.
Rush showed the CASAs a collage she made with photos of children she helped during her time as trial judge.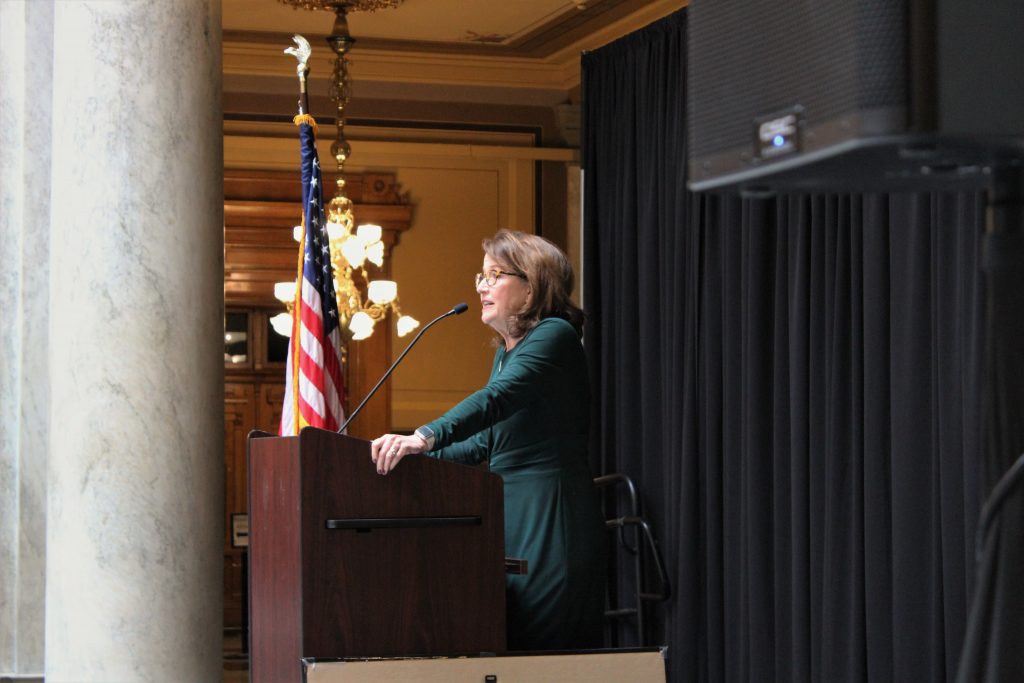 "My entire bench is covered with pictures of those kids," she said.
But Rush noted there has been a decline in CASA volunteers, imploring the advocates to undertake a "marketing pitch" to get more people involved. She said she is working on obtaining grant money to help secure more volunteers.
"It's a hard job and the most fulfilling volunteer job. Nobody in our state is more worthy of your time and advocacy than our vulnerable children," she said.
Kenworthy also shared the impact CASAs have had on her throughout her career.
"I've seen your good work for over 15 years now, and I could not be happier to be standing here before the sea of blue today," the COA judge said.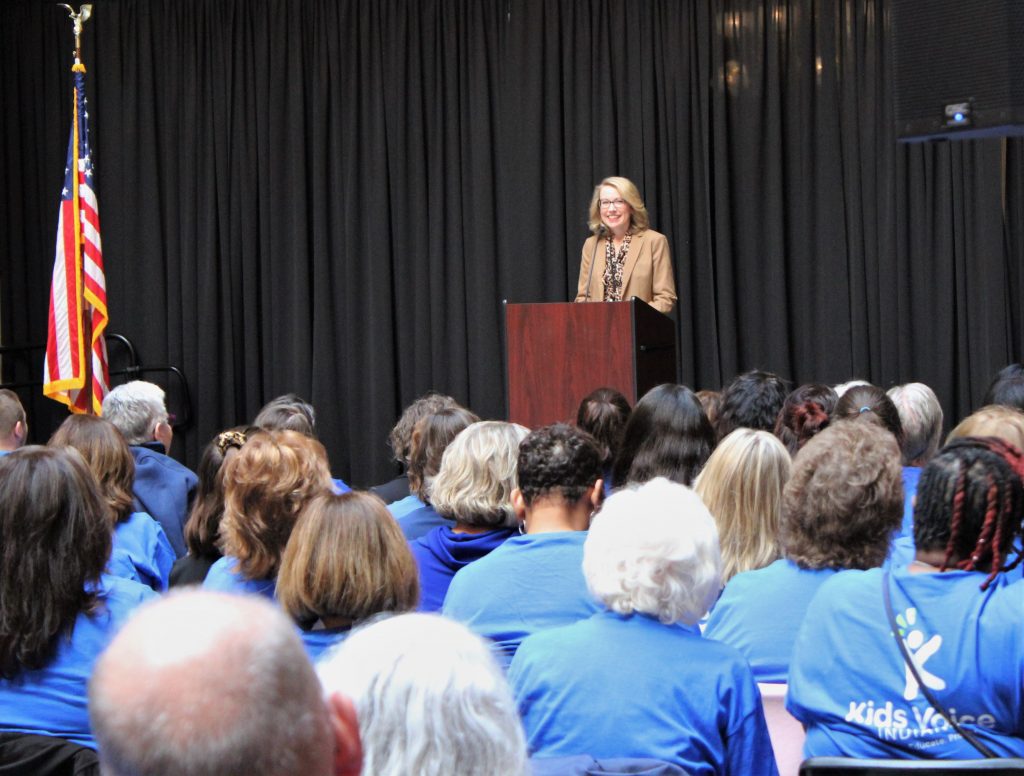 Also present at CASA Day were adults who were involved in the justice system as children and who were appointed CASAs during that time.
Zoe Quick, a former foster youth, stood before the crowd to speak about her experience. Debbie Shircliff, her CASA, stood beside her the whole time.
"I would just like to say it's possible to start your life completely over, no matter what you have," Quick said. "I am forever grateful for Debbie and everyone who works with CASA."
Afterward, several of the CASAs met with legislators or wrote them notes.
Liz Frick, a Marion County CASA volunteer, has been a CASA for three years and attended her second CASA Day celebration on Tuesday. The first celebration was in 2020, before the pandemic.
"And now I come back, and you always get invigorated while you're here," Frick said. "I love to hear these kids talk. I try not to cry. I'm a mother and a grandmother and this seems like the right time in my life to be able to contribute in some way."
Frick was recently a CASA for two little girls who were ultimately adopted. She said she is excited to see them soon and is staying in touch with them.
"It's a closed case, but I think they're right: Once you're a CASA you never stopped being a CASA," she said.
Please enable JavaScript to view this content.