Darleena Myers always made sure the rent ate first.
Even during 2020 when the COVID-19 pandemic took her job building furniture, Myers used her unemployment checks and stimulus payments to cover her $900 monthly housing cost along with utility bills. But this past summer, a drain got clogged and the property owner tacked the $500 bill onto her rent. Then her 2009 Buick needed $1,200 in repairs.
So, since August, rent has not been eating. And now, with the amount past due plus late fees and the plumbing cost, Myers estimated she owes nearly $4,000 to her landlord. She and her daughter have until Oct. 14 to clear out voluntarily or they will be evicted.
"I've never been through this," Myers said. "I just figured I would do what they say and that's all there is for me to do."
The Indianapolis resident is in the quandary that has ensnared many Hoosiers who have been losing their places to live. She does not have the money to pay the past-due rent, and she does not have any legal representation to advise her through the eviction process.
Legal aid attorneys and policy analysts point to money as the root cause of Indiana's current eviction crisis. Individuals and families, particularly those in lower-wage jobs, are struggling to pay rent because the pandemic has choked their income either by eliminating their employment or cutting their hours. If the tenants had been able to continue sending a check to their landlords every month, they likely would still have permanent addresses.
But compounding the already bad situation is the state's eviction process.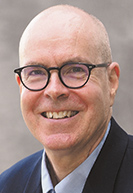 Indiana University Robert H. McKinney School of Law professor Fran Quigley described the Indiana method as a "cheap, easy, fast first step" rather than being a "difficult last resort." Landlords have little incentive to try to avoid evicting because they are not being ordered into mediation with their tenants and they can get possession in a matter of weeks.
Moreover, in the bifurcated hearing, tenants are often not allowed to present a defense when the judge is considering the petition for eviction.
"It is true that most eviction court judges in the state of Indiana will only look to the rent payment question when it comes to possession." Quigley said. "But in my opinion, that is not a correct interpretation of Indiana law. In my opinion, those tenants should be allowed to present evidence of habitability, of warranties being breached by the landlord as justification for nonpayment."
Rental assistance
When Myers started getting into a financial squeeze, she tried to get help. She applied for emergency rental assistance, and she knocked on the doors of churches and social services agencies. Repeatedly denied, she concluded, "Everybody's depleted of funds. Everybody's tapped out."
However, the reality is Indiana has a large pot of federal dollars to aid renters. The Hoosier State was appropriated about $400 million to cover up to 12 months of back rent as well as three months of future rent.
Myers' confusion is common, with many vulnerable households unaware the assistance is available.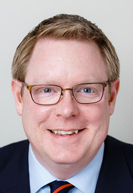 Andrew Bradley, policy director for Prosperity Indiana, attributed the problem to messaging. The rental help has not been broadcast on social media, billboards or Gov. Eric Holcomb's twitter feed like the announcements of company openings and programs to assist businesses, Bradley said.
Still, Bradley noted the census data tracked by National Equity Atlas indicate the money is flowing more freely.
From August to September, the number of Indiana households behind on rent has fallen from 77,000 to 65,000. Also, the portion of Hoosier renters who have not applied for emergency rental funds has dropped from 74% to 40%.
Even before the economy stumbled over the coronavirus, Indiana was a national leader in evictions. Data from Eviction Lab show an annual eviction rate of 4.07%, or more than four out of every 100 renter households — nearly twice the national rate of 2.34%.
"Indiana had a preexisting housing affordability and stability crisis," Bradley said. "It's been exacerbated and made worse by COVID and it's likely not going to be better than it was before unless we use the relief resources on the table to address not just the acute problem, but the preexisting problem, as well."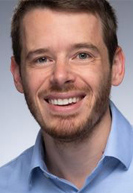 Getting evicted can hobble renters long term. Both Bradley and Robert Collinson, assistant professor of economics at the University of Notre Dame, said an eviction can throw individuals and families into homelessness, lower their income, decrease their opportunities for employment and hamper their children's intellectual development.
To help tenants remain housed, Collinson has collaborated on a proposal to turn the temporary emergency rental assistance program into permanent personal accounts. Low-income renters would be able to draw down their accounts to cover costs such as overdue rent and security deposits.
He estimated such an initiative would cost $140 billion over 10 years, but the cushion would enable the tenants to withstand the sudden shocks that might put them at risk of eviction.
"The idea would be to have something available to try to nip in the bud potential problems with paying rent before they become sort of really massive, accumulated arrears," Collinson said.
Habitability defense
Money is seen as the cure for the state's eviction illness, but Collinson noted a larger policy issue surrounds the role of the legal profession. A handful of cities, including New York, Cleveland and Philadelphia, are attempting to create parity between landlords — who are often represented by attorneys — and tenants — who often appear in court alone — by implementing right-to-counsel programs, which give renters a lawyer at their eviction hearings.
The economist said he looks at efficiency and effectiveness when he asks the question of whether it is better to give tenants legal counsel to help them navigate their cases, or give them $1,200 and let them decide what to do with the funds.
"I definitely think there's potentially roles for lawyers and judges to be thinking more about these challenges and whether or not the courts can be doing something differently," Collinson said.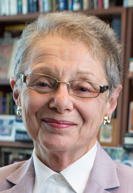 Quigley and Florence Roisman, also an IU McKinney professor, maintained that rather than create a new initiative, Indiana courts could improve the fairness of the eviction process by just following state law. Namely, the legal scholars argue the judges should allow tenants to present a defense at the possession hearing instead of the common practice of waiting until the damages hearing to get the renter's side of the story.
Roisman argued that under her interpretation, landlords are required by Indiana law to provide rental properties that are decent, safe and sanitary. And if they do not, her opinion is that tenants can withhold rent until the habitability problem is fixed.
To bolster her argument, she pointed to Rainbow Realty v. Carter, 131 N.E.3d 168 (Ind. 2019). There, the justices found the property owner was required under Indiana Code § 32-31-8-5(1) to provide a dwelling in a habitable condition. Moreover, I.C. 32-31-8-6 "expressly grants" a tenant a cause of action to enforce the landlord's obligation.
Roisman said the rent should be reduced or eliminated in proportion to the landlord's failure to comply with the law.
Quigley estimated that "well over half" of the clients at IU McKinney's Health and Human Rights Clinic, of which he is the director, have "serious habitability claims." The homes have cracks and holes in the ceilings and walls, rotten and broken floorboards, mold, rodent infestation, and front doors without locks.
Despite state statutes that prohibit property owners from forcing tenants to live in filthy and harmful conditions, Quigley said too often, the Indiana trial courts do not consider evidence of habitability to be relevant in a possession hearing.
"Right now, Indiana's procedures often make it very difficult for a tenant to adequately defend their rights in that situation," he said.
Myers cries when she talks about losing her home, but she does not see much use in trying to fight to stay. She said she understands that her landlord has a business to run and she owes money, so she has to leave. While others debate policy and try to find far reaching solutions, she said she is focused on the short-term goal of finding somewhere to go by mid-October.
"I have a kid that depends on me," Myers said. "If it was my choice, I wouldn't get out of bed and I wouldn't do anything, but that's not a possibility when you have someone depending on you."•
Please enable JavaScript to view this content.