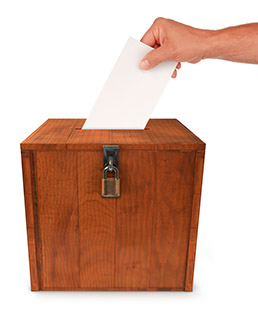 The Conference of Chief Justices, led by Indiana Chief Justice Loretta Rush, has filed an amicus brief requesting the U.S. Supreme Court reject a theory that it alleges would remove state courts of their powers to review state laws governing federal elections.
On Sept. 6, the conference filed an amicus brief in Moore v. Harper, a Supreme Court case in which the North Carolina Supreme Court rejected the state legislature's congressional map due to partisan gerrymandering.
The conference is comprised of the highest judicial officers in each of the 50 states and U.S. territories. Rush was named president of the conference in July and will serve in that role for a one-year term.
Under Rush's leadership, the conference expressed concern with the case's "independent state legislature" theory, which would give state lawmakers latitude to gerrymander electoral maps.
The theory is based on two clauses in the Constitution — the elections clause and the presidential electors clause.
"The Conference respectfully submits that this Court should clarify that the Elections Clause does not oust state courts from their traditional role in reviewing election laws under state constitutions," the brief states. "And if the Election Clause imposes any independent constraint on state-court review of state election laws governing federal elections—one that overrides the foundational rule that state courts authoritatively determine the meaning of state law—that review should apply a clear standard and be highly deferential to state court decisions."
The brief also asserts that if the Supreme Court were to authorize federal judicial review of such state court decisions, "that review should be rare and extraordinarily deferential."
"And the standard for federal review should reflect a bright and administrable line; otherwise, federal courts, including this Court, will be flooded with requests to second-guess state court decisions interpreting and applying state elections laws during every election cycle, infringing on state sovereignty and repeatedly involving the federal judiciary in election disputes," the brief states.
Please enable JavaScript to view this content.