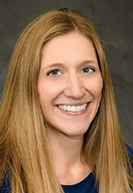 When representing young clients, attorney Rachel Roman-Lagunas will offer the reassurance that not knowing what they want to do is a viable decision.
Roman Lagunas is the director of the Direct Representation Program at Child Advocates, which provides attorneys to Indiana children in child welfare cases. As the Legislature, agency stakeholders and foster parents restart the conversation about providing attorneys for children in child-in-need-of-services and termination of parental rights proceedings, the Child Advocates initiative is an example of how direct representation works and what it can do.
The Child Advocates program, which was started in 2021, limits its representation to youths who are 12 and older. Roman-Lagunas and Cindy Booth, executive director of the nonprofit, explained preteens and teenagers who are calm and not controlled by impulses can grasp concepts and make good decisions.
The capacity to understand and communicate varies among the children, Roman-Lagunas said. Some may only be able to make simple requests like wanting to see their siblings, while others show more sophistication by realizing their mothers love them but cannot care for them. Of course, sometimes when presented with their options, the youths will not know what they want.
In those situations, Roman-Lagunas tells her clients, "… no decision is a decision. You never have to make a decision; you never have to tell the judge what it is that you want."
The former public defender in Marion County said as she defended juveniles in delinquency proceedings, she came to see that children in the child welfare system need attorneys as well.
Those youths facing criminal charges were appointed attorneys who advocated for what their young clients wanted. However, children in CHINS and TPR cases who might have probation-like mandates to attend therapy or refrain from watching YouTube videos, and who may be placed in a locked detention facility, have no legal representation, according to Roman-Lagunas. She maintained that the liberty interests and due process rights of CHINS and TPR children are being ignored.
"It's unfair, it's unjust," Roman-Lagunas said. "It violates every due process component as a lawyer that I have in my soul to see these child welfare kids not being able to know their rights, assert their rights, waive their rights."
The program at Child Advocates has grown from a couple of cases when Roman-Lagunas started at Child Advocates in December 2020 to about 110 clients currently. Many of the children are in locked facilities, but others are in foster care or still living at home. In addition to assigning attorneys to the youths who request legal representation, the initiative also has social workers to help find whatever services the young clients need.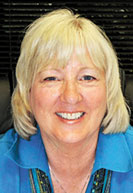 Booth said the goal at the start of the Direct Representation Program was to collect data and show how appointed counsel could exist alongside guardians ad litem and court appointed special advocate volunteers. Child Advocates estimates that in 2021, the program saved $345,000 per attorney due to getting less-restrictive placements for the clients and closing cases when appropriate.
Both Booth and Roman-Lagunas emphasized the priority of the program is to give CHINS and TPR children a voice in their court proceedings. The youths are the ones most affected in these cases, yet the guardians ad litem cannot ensure the children's rights are protected and the CASAs will often recommend what they believe is in the best interests of the youngsters rather than what the children want.
Through the lawyer, the child's point of view will be presented to the court.
"It's another way to have that child on a level playing field once (the child) fully understands (his or her) rights and fully understands what's going on," Booth said. "It's another piece of information for the judge to make an informed decision about the path this child's going to take."
Moreover, the attorney-client privilege gives the youth a safe place to talk openly about their family situations. Roman-Lagunas gave an example of young clients who will tell the Indiana Department of Child Services they are being abused by their parents, prompting the agency to contact the parents to verify. As a result, the children will stop reporting the physical and emotional trauma they are suffering.
The attorney, nodding to the state law requiring all Hoosiers report suspected child abuse, said when she believes a client is in serious harm, she will advise clients to tell DCS. She may need a day to convince the clients, but she said in her years of representing children, those in danger have always agreed to report the abuse.
"We want kinds to be the center of the case. That's how it's supposed to be but without an attorney, they're not," Roman-Lagunas said.
"The attorneys are so focused on making sure they're getting the parents the services that are required that the child kind of get forgotten."•
Please enable JavaScript to view this content.