Kenneth Feinberg, a national leader in mediation for compensation claims, will be participating in a CLE next week discussing his work on the 9/11 Victim Compensation Fund.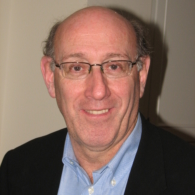 The virtual event, titled "An Afternoon with Kenneth Feinberg," is being presented by the Indiana State Bar Association Litigation Section from 1-2:30 p.m. on Friday, April 1.
Feinberg is the author of "What is Life Worth?: The Unprecedented Effort to Compensate the Victims of 9/11," which was adopted into the 2020 motion picture "Worth" starring actor Michael Keaton.
In addition to his work on the 9/11 fund, Feinberg was also involved with victim compensation funds related to the 2008 BP Deepwater Horizon Gulf oil spill, the 2013 Boston Marathon bombing and the 2016 Pulse nightclub tragedy in Orlando, Florida. Also, he consulted on victim compensation following the 2011 Indiana State Fair stage collapse.
A Q&A will follow Feinberg's presentation. Brandon Hall, chair-elect of the Litigation Section, will moderate the discussion.
Per Feinberg's request, a portion of the registration fees will be donated to a legal aid organization in Indiana, according to organizers.
Registration can be found on the ISBA website. A link to the event will be sent via email after registration is confirmed.
Please enable JavaScript to view this content.