The higher she climbed the legal ladder, the less women attorneys Tiffany Rider saw accompanying her.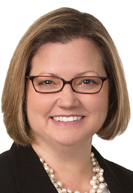 Rider, a graduate of Indiana University Robert H. McKinney School of Law who practices at Axinn Veltrop & Harkrider LLP, said she enjoys the dynamics and variety she encounters in her practice of complex litigation and antitrust law.
But she didn't realize in the beginning of her career that she might be one of just a handful of women at the top of her field.
Although she's highly ranked, Rider acknowledged that it does seem to be difficult to break barriers for women to get there.
"I think that people in the legal industry particularly in the last year have noticed, and there are efforts to rectify that," she said. "But too often, and it's human nature, we stand behind people that look like ourselves, and given the history of who has been in those positions before — white males — it's a bias, but it can be rectified when people make a conscious effort to recognize that and try to fix it."
Efforts to bolster women into the legal profession have been amplified in recent years. Studies show that women are beginning to slightly outnumber men in law schools and make up almost half of all associates entering law firms, according to the National Association of Women Lawyer's 2020 report.
However, despite a growing pool of women entering the legal profession, something is still clogging the pipeline.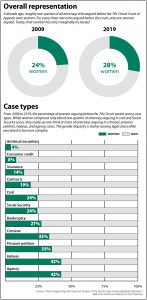 Getting to the root
Trying to pinpoint the problem, the American Bar Association's Commission on Women in the Profession recently released a study titled "How Unappealing: An Empirical Analysis of the Gender Gap among Appellate Attorneys," which takes a sharp look at the persistent gender gap among attorneys arguing at the federal appellate level.
Co-authored by 7th Circuit Court of Appeals Judge Amy St. Eve and attorney Jamie B. Luguri of Munger Tolles & Olson, the study compares similar figures from two years one decade apart: 2009 and 2019. It revealed little progress in the way of making room for women to appeal before the federal appellate courts.
Specifically, the study sifted through data regarding how many women argued before the 7th Circuit, what kinds of cases they worked on, who they represented and where they worked.
The study found men arguing before the court outnumbered women nearly three to one, which has remained largely unchanged in a decade. While slightly more women argued before the court in 2019 compared to 2009, that change was primarily attributable to the public sector. Women were also found to be more likely to represent and work for the government instead of private entities.
But the gender gap was the largest among private-sector attorneys —particularly those working on complex civil cases, including antitrust and insurance matters.
Barnes & Thornburg partner Jeanine Kerridge found herself gravitating toward complex civil litigation after law school. While those types of cases typically go on for years before reaching the appellate level, Kerridge said that if women are not staying at firms in the same numbers as men or reaching partnership, they may not be around when the appeal comes.
Indianapolis attorney Carol Joven of Williams & Piatt focuses her practice on plaintiffs' complex civil litigation, including antitrust and business disputes. But in law school, she had no idea that she wanted to pursue complex litigation. In fact, she didn't want to.
It wasn't until after she experienced antitrust cases a few years into her legal career with a different law firm that she discovered the practice area was interesting to her.
Looking back, Joven recalled once being the only woman of seven attorneys to have a speaking and participatory role in a three-week-long antitrust trial.
"It's hard not to notice that," she said. "I guess I'm used to working in a small firm and for some time I was the only woman. One in three didn't seem that outnumbered. You get kind of used to it."
While Joven said it's not unusual for her to be the only woman in the courtroom, it's not something that rattles her. But she said she does think the gender disparity gap for complex litigators could leave the wrong impression for incoming attorneys.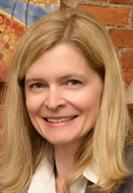 "Younger women who are thinking about going into that field, if they see a disparate impact, that might make them less likely to do it," she said. "On that other hand, it could go the opposite way."
But, Joven said, she thinks it will eventually become more common to have women in those roles.
The lack of women in her field didn't stop Ladene Mendoza of Barnes & Thornburg from pursuing complex litigation. In fact, it convinced her she should.
As a law student, Mendoza didn't think she would be interested in complex litigation. But when she realized she was good at it, her focus shifted.
Surrounded by other women in the firm's litigation department has given Mendoza more confidence in her work. The support and opportunities she's been offered by women with more practice years under their belts have been instrumental.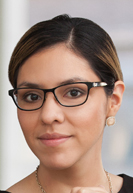 "I think it hurts when women don't see that representation in being able to say, 'She's doing it, I can too,'" Mendoza said. "I have been lucky to be surrounded by women in the law firm."
Rider said she thinks the ABA study and others like it are helpful to showcase disparities at all levels for women in the legal profession.
"There are some people that may think disparities have gone away, maybe at the lower levels if you look at law schools or even young associates they have, but there are disparities at being able to reach the higher ranks," she said.
Getting to the root level, IU McKinney professor Max Huffman said he thinks law firm recruiting plays a role in the "embarrassing disparity" of women in the upper reaches of antitrust practice.
"If the recruiting and promotion process is leading to what is by all appearances an incredibly durable disparity, in particular in these specialized fields, it seems to me that any responsible employer needs to ask, 'What needs to change in the recruiting and attorney development process?'" Huffman said. "If I were an employer who says, 'I need more women leaders in the antitrust space,' I might look broadly at law schools nationwide to recruit students succeeding in relevant classes."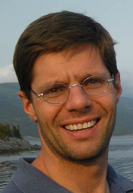 As a profession, Kerridge agreed that there needs to be work done in hiring and retaining women and diverse attorneys.
"I have seen a lot of improvement in this area. But there is always room for improvement," she said.
When considering whether complex litigation is an area that women lawyers are interested in but may be hindered from entering, Rider said that struggle is more representative of being at the highest level of practice.
"In the antitrust world, I think it could be the same for the lead lawyer for an agency, the lead lawyer on a criminal antitrust matter or the lead counsel for an antitrust complex litigation," she said. "But it's across the board when it is a high-stakes, bet-the-company position. At that stage you are really looking for people at the top of their practice that have the confidence of the clients, the CEO or board of directors, and I think there is still a comfort for some, because some of those positions are often dominated by men."•
Please enable JavaScript to view this content.