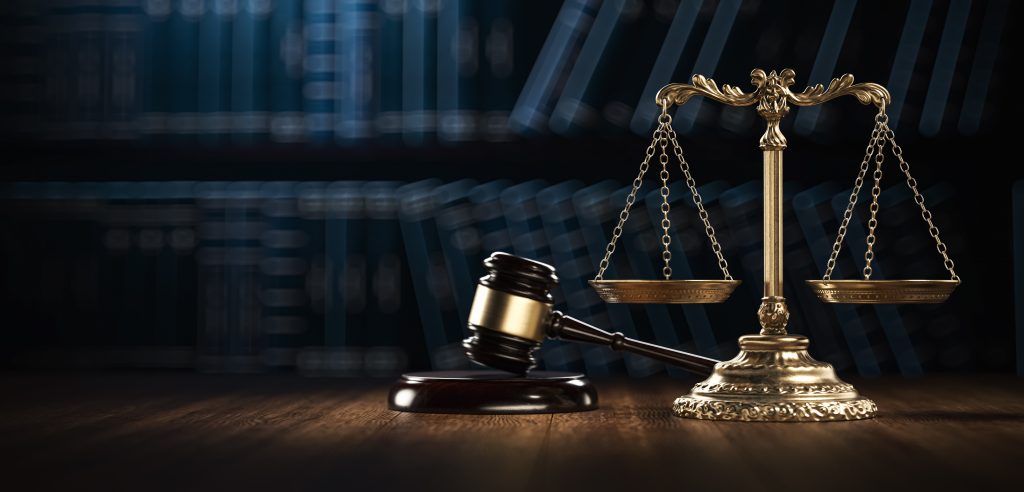 The Court of Appeals of Indiana upheld a man's possession of a firearm by a serious violent felon conviction Friday, affirming a trial court decision that a police stop and search of the man was lawful and did not violate his Fourth Amendment rights.
In 2021, Tony Lawrence Richey was stopped by Shelby County Sheriff's Deputy Justin Parker as he was responding to a call that there was a suspicious person walking on Flat Rock River bridge.
Parker found Richey under the bridge, camping.
Richey told Parker he had not been walking on the bridge, but he packed up his camp and called a relative to pick him up.
Parker then went home and during his drive, he saw Richey walking on the road, where the two waved at each other.
After going home to change clothes, Parker left for an appointment in Greenwood.
He saw Richey again and stopped to ask him where he was going. Richey said he was trying to get to Indianapolis. Parker thought it was strange given that Richey was not walking in the direction of Indianapolis.
After almost four hours since his interaction with Richey, Parker saw him again walking around in the rain without any rain gear.
Parker knew there weren't any gas stations or restaurants nearby, so he called Deputy Kenneth Thompson to check on Richey. Parker saw Richey enter the woods.
Parker called off-duty Shelbyville Police Officer John Searle about Richey.
Searle later saw Richey when he was driving to a gas station in his patrol vehicle. He noticed that Richey was walking with the flow of traffic, so he activated his red and blue lights and stopped him.
Richey said he would like a "courtesy ride," so they called Thompson to give him the ride.
Thompson asked Richey if he had any guns on him because he always makes sure people are unarmed when giving them a courtesy ride.
The deputy discovered a handgun and ammunition. He arrested Richey on suspicion of carrying a handgun without a license.
Richey was charged with Level 4 felony unlawful possession of a firearm by a SVF.
The jury trial began in March 2022. Richey objected to the handgun and ammunition as evidence, but it was overruled.
The state also introduced court records from the Owen Circuit Court showing Richey was convicted in 1995 for eight felony counts: three counts of Class B felony burglary, three counts of Class C felony burglary, one count of Class C felony arson and one count of Class D felony automobile theft for crimes committed in 1994.
They matched Richey's date of birth and tattoos with Owen Circuit Court records to confirm it was him. The state also used a recorded call Richey made from the Shelby County Jail, where he said, "I own up to what I did wrong," and mentioned "a case that I had in Owen County."
The jury found Richey guilty and the trial court sentenced him to seven years, ordering the first six to be served in the Indiana Department of Correction and his final year on probation.
Richey appealed and presented the court with three issues. The first issue Richey brought to the appellate court was whether officers unconstitutionally seized him, violating the Fourth Amendment of the U.S. constitution and Article 1, Section 11 of the Indiana Constitution prior to discovering a firearm.
The appellate court disagreed with Richey, finding the search did not violate the U.S. Constitution or the state constitution.
"Richey asserts Officer Searle lacked reasonable suspicion to initiate a Terry stop of him. However, police officers may initiate a stop when they observe even a minor traffic violation, State v. Quirk, 842 N.E.2d 334, 340 (Ind. 2006), and Officer Searle observed Richey walking on the wrong side of the road, which is a Class C infraction," Judge Melissa May wrote. "Because Officer Searle's Terry stop of Richey turned into a consensual encounter before the discovery of the firearm and Deputy Thompson's search of Richey after Richey disclosed he had a handgun was reasonable, the officers did not violate Richey's rights under Article 1, Section 11 of the Indiana Constitution."
The second issue he brought to the court was whether the state presented sufficient evidence that he had committed an SVF-qualifying offense.
Richey argued that tattoos can be added, removed or modified over time, and that his reference to an Owen County case could mean a case other than the 1994 burglaries.
"However, these arguments are simply invitations for us to reweigh the evidence, which our standard of review precludes," May wrote. "A reasonable finder of fact could weigh the matching name, date of birth, and physical characteristics described in the Owen County Court records, the tattoos, and Richey's statement during the jail call to mean Richey was the offender convicted of Class B felony burglary in the Owen County case."
Lastly, Richey asked whether the trial court committed fundamental error when it admitted evidence of more than one of his prior convictions.
Rejecting that argument, May wrote, "(T)he fact that the jury learned Tony Lawrence Richey was convicted of multiple other felonies in 1995 does not constitute fundamental error."
The case is Tony Lawrence Richey v. State of Indiana, 22A-CR-1107.
Please enable JavaScript to view this content.