Like most everything else during the pandemic, the recent interviews to fill an upcoming vacancy on the Indiana Court of Appeals looked a little different.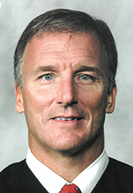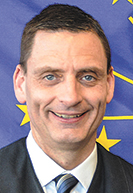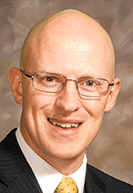 On June 10, the Indiana Judicial Nominating Commission logged on to Zoom to interview candidates to succeed retiring Court of Appeals Judge John Baker. Those candidates — Johnson Superior Judge Kevin Barton, Jason Bennett, Erin Berger, Morgan Superior Judge Peter Foley, Putnam Circuit Judge Matthew Headley, Joby Jerrells, Abraham Navarro, Vigo Superior Judge Lakshmi Reddy, Lisa Reger, Crystal Rowe, Terry Tolliver, Leanna Weissmann and Bartholomew Superior Judge James Worton — each met with commissioners for 20 minutes, discussing myriad topics from the role of juries to contempt of court to court clerks.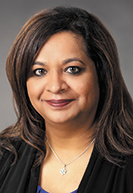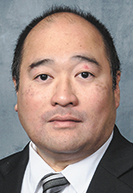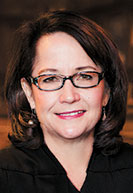 The list of 13 candidates has since been reduced to seven semifinalists, each of whom will sit for a second interview July 1. Bennett, Foley, Headley, Navarro, Reddy, Reger and Wessimann were selected with the unanimous vote of the seven commissioners, led by Indiana Chief Justice Loretta Rush.
After the July interviews, the JNC will submit the names of three finalists to Gov. Eric Holcomb. The governor will then select the candidate who will succeed Baker after his July 31 retirement.
As the semifinalists and JNC members prepare to meet again, here's a look at some of the major themes that emerged during this month's interviews.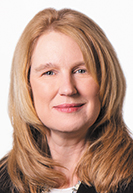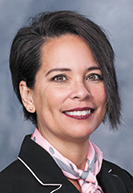 Diversity of experience
Asked what message his appointment to the appellate court would send, Bartholomew Superior Judge Worton answered quickly: "diversity of background is important."
Worton didn't follow a "traditional" path to the bench. He started as a police officer and became the chief of police before moving into private practice and eventually becoming a judge.
Bennett, supervisor of the Indiana Supreme Court's Office of Supreme Court Services, has a similarly diverse career history. He worked in private practice for more than a decade before switching to public service.
Worton and Bennett offered the same thought to the JNC: varied experience makes for better judges. Worton said he has a solid understanding of the work of both law enforcement and the trial court, while Bennett said he's seen the appellate system work from the inside and the outside.
In that respect, Worton described himself as becoming a "well-rounded" appellate judge. Similarly, Bennett said he would bring a unique perspective to the COA that would allow him to "hit the ground running."
Questions of conscience
It's an unavoidable truth of practicing law: sometimes, the law will make you uncomfortable. Sometimes, the law might even conflict with your personal moral standards. What then?
When posed that question by the JNC, Judge Reddy of Vigo County recalled an instance involving an emergency guardianship petition. Reddy realized she didn't have jurisdiction over the juvenile case, but she also knew the juvenile court would not be able to take the case immediately. Her ultimate decision was to grant the guardianship without jurisdiction; in that situation, she said, sending the child home would have been an unacceptable outcome.
Berger, of Evansville, has had similar experiences, but on the flip side as a defense attorney in child in need of services or termination-of-parental-rights cases. When her clients act unlawfully, Berger said she doesn't focus on their wrongdoing. Instead, she told the JNC her job is to act the best interests of families by ensuring their rights are protected and procedural safeguards are in place.
Police and protests
It's hard to go anywhere right now without discussing the nationwide protests against racial inequities in American law enforcement. The COA interviews were no exception, with commissioners asking candidates to opine on the racial tensions and calls to defund the police.
Tolliver, of Brattain Minnix Garcia in Indianapolis, once chaired the Indiana State Bar Association's Racial Diversity Committee, and he's a graduate of the Indiana Conference on Legal Education Opportunity. He advocated for more diversity in the legal profession, noting the JNC can play a part by recruiting minority lawyers for judicial positions. And when it comes to the national unrest, Tolliver opined that the solution lies in focusing on the "core beliefs" different groups hold in common, rather than on their differences.
Weissmann, a southern Indiana solo practitioner, offered a different take on the concept of "defunding the police": it's not about getting rid of policing, she said, but getting rid of policing as we know it. She pointed to concerns about modern law enforcement having its roots in slave catching, and she told the JNC, "If you have rotten roots, you can only produce rotten fruits." To her, the solution lies somewhere in the middle of today's form of policing and more extreme reform efforts.
Judicial philosophies
Ask a judge about their judicial philosophy, and they'll likely give a variation of the same answer: follow the rule of law.
Such was the case for Putnam Circuit Judge Headley and Johnson Superior Judge Barton. Headley called on judges to "stay in their lane," while Barton said he operates from a mindset of fairness.
If the rule of law isn't clear on a particular issue, Headley told the JNC that research is the key. His process is to look to the common law for guidance, and he added that he's not afraid to call a fellow jurist for their opinion.
When Barton is deciding a case, he puts his focus on the details. He often will hear the evidence twice, and he told commissioners he works through a "laborious" review process before finalizing a decision. His goal, he said, is to produce the fairest and best outcomes for the people of Johnson County.
Obstacles to justice
According to the candidates seeking to succeed Judge Baker, there are two main barriers to justice in Indiana: time and cost.
Navarro, the chief public defender in Clark County, told the JNC of the need for more jurists within the Hoosier trial court system. An insufficient number of judges, he said, makes "ready justice" a difficult goal to achieve.
Judge Foley of Morgan County sees the time and cost barriers as being directly related. The longer a case drags out, he said, the more money litigants have to spend. At some point, a lengthy turnaround time can price certain litigants out of the justice system.
As a possible remedy, Reger, of Lorch Naville Ward in New Albany, pointed to pro bono representation. Hoosier lawyers currently have a recommended number of pro bono hours to meet each year, but she told commissioners she would be in favor of turning that recommendation into a requirement.
Embracing technology
From electronic filing to the Odyssey case management system, the Indiana justice system has undergone a significant technological transformation in the last five years. Rowe, who works in Kightlinger & Gray's New Albany office, remembers when filing a paper brief was a full-day affair. Now, the work can be done with the push of a button.
But Jerrells, who works for the U.S. Army Financial Management Command, still sees opportunities for the judiciary to become more tech-friendly. He pointed to the Zoom interviews as an example of such an opportunity, calling them "historic."
Rowe also sees areas where the courts can further embrace technology. She'd like to go completely paperless, for example, and she thinks additional hyperlinking should be used in briefs to direct judges and lawyers to relevant points of the record and caselaw.•
Please enable JavaScript to view this content.