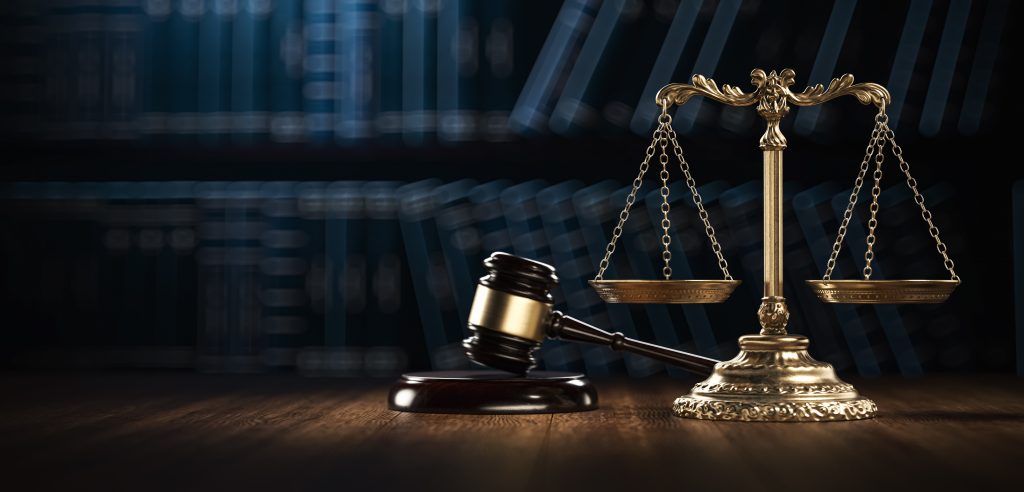 A northwest Indiana man whose medical information was somehow disclosed did not show the hospital had exclusive control over the information, the Court of Appeals of Indiana has ruled in affirming a trial court's summary judgment in favor of the hospital.
In January 2020, Gregory Wireman felt ill and went to the LaPorte County Hospital's emergency room, accompanied by his girlfriend, Brittany Ward, and secretary, Crystal Black.
He discussed his medical treatment only with Ward and Black.
Wireman's symptoms didn't improve, so he went back to the ER the next day — again with Ward and Black. This time, he was admitted and treated for eight days.
Wireman, who at the time owned and operated an ambulance company, saw a former employee, Joey Johnson, in the hospital hallway. Johnson, who was working for another ambulance company, wished Wireman well and told the ER transportation scheduler that if Wireman needed to be transferred, neither Johnson nor his partner could do it because Johnson and Wireman had been adversaries in a previous lawsuit.
Wireman returned to work after being discharged, and one of his employees indicated she knew his medical diagnosis.
Wireman asked where she learned the information, and she said she learned it from David Dunderman, an emergency medical technician who works for the same ambulance company as Johnson.
Wireman had his employee ask Dunderman how he learned the information, and he said it came from Johnson.
He emailed the hospital with concerns that his private health information and been improperly disclosed, and the hospital's privacy officer began an investigation.
The investigation revealed that no one other than hospital medical staff accessed Wireman's computerized medical records, and medical staff who were interviewed said they didn't disclose his medical information.
The privacy officer also interviewed Dunderman and Johnson. Johnson said he learned of Wireman's diagnosis from Jim Prater and Larry Brock, both of whom worked for Wireman's ambulance company. The investigation concluded no hospital employee disclosed Wireman's medical information.
Wireman filed a complaint against the hospital and the other ambulance company, InHealth, in July 2020.
Count I alleged invasion of privacy by intrusion, invasion of privacy by public disclosure of private facts, intentional infliction of emotional distress and negligent infliction of emotional distress against InHealth, and alleged the hospital was vicariously liable for the same. Count II alleged negligent training and supervision by the hospital. Count III alleged negligence by a breach of a professional duty against the hospital.
Wireman amended his complaint on May 28, 2021, to include res ipsa loquitur as a theory of negligence against the hospital.
The hospital filed a motion for summary judgment in August 2022. At a hearing in October, Wireman voluntarily dismissed all claims against InHealth.
The LaPorte Circuit Court entered an order in November granting summary judgment in favor of the hospital.
Wireman appealed, but the Court of Appeals sided with the hospital, finding the doctrine of res ipsa loquitur is inapplicable to Wireman's claims.
The opinion notes that Wireman relied on the doctrine of res ipsa loquitur to establish negligence because he couldn't point to direct evidence that any hospital employee released his private medical information. The Indiana Supreme Court recently defined the doctrine of res ipsa loquitur in Griffin v. Menard, Inc., 175 N.E.3d 811, 814-15 (Ind. 2021), as a recognition that "in some situations, an occurrence is so unusual, that absent reasonable justification, the person in control of the situation should be held responsible."
According to the Court of Appeals opinion, if there is no evidence that could establish one or more of the elements of res ipsa loquitur, then application of the doctrine fails as a matter of law.
Wireman argued the trial court erred in concluding res ipsa loquitur can't apply to his claims, claiming he eliminated any other source of the leak and that there is a genuine issue of material fact regarding whether the hospital had exclusive control of the "injury instrumentality."
The Court of Appeals agreed with the hospital that there were "numerous other people" who had access to Wireman's medical information and that the hospital did not have exclusive management or control of the circumstances that led to Wireman's injury.
"The undisputed facts establish that Wireman disclosed his medical diagnosis to three people who were not associated with the Hospital: his mother, his girlfriend, and his secretary," the opinion reads. "By definition, the Hospital did not have exclusive control over Wireman's private medical diagnosis."
With exclusive control eliminated, the Court of Appeals said res ipsa loquitur is inapplicable.
Judge Elizabeth Tavitas wrote the opinion. Chief Judge Robert Altice and Judge Elaine Brown concurred.
The case is Gregory Wireman v. LaPorte Hospital Co., LLC, 22A-CT-2639.
Please enable JavaScript to view this content.