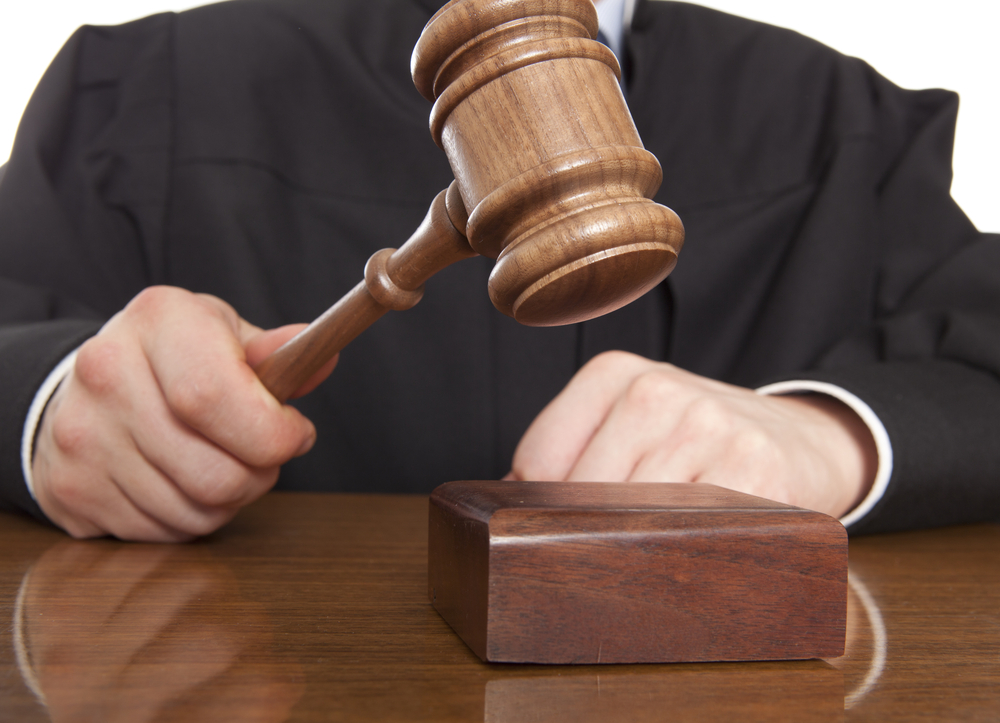 A Fort Wayne pastor who filed a complaint to stop the city from demolishing a building on his nonprofit's property didn't have authority to represent the organization in court, the Court of Appeals of Indiana has affirmed.
People for Community Inc. owns property located at 1304 S. Anthony Blvd.in Fort Wayne. Due to the COVID-19 pandemic, the organization was unable to complete its plans for the property, which included a building with collapsed floors and chimneys and flooding in the basement, among other major issues.
The building was situated off a public sidewalk, creating a hazard to pedestrians. Thus, in February 2021, the City of Fort Wayne's Neighborhood Code Compliance, acting as the city's enforcement agency, issued an order to demolish it.
Three administrative hearings were held, and at the final hearing, the hearing officer affirmed the demolition order.
In June 2021, PFC President Rev. Isaac Fincher, on behalf of PFC, filed what amounted to a complaint for judicial review of the hearing officer's order. In his complaint, Fincher claimed that despite photographic evidence to the contrary, the building on the property was not a hazard and did not need to be demolished.
In response, NCC asserted Fincher was PFC's property agent, but he was not a licensed attorney and was therefore without authority to represent PFC in its complaint for judicial review pursuant I.C. 34-9-1-1(c).
NCC then filed a motion to dismiss or, alternatively, asked the Allen Circuit Court to set a deadline by which Fincher and PFC had to hire an attorney. The trial court opted for the latter option, setting a deadline of Nov. 8, 2021.
At a pretrial conference that October, Fincher appeared on behalf of PFC without an attorney. The trial court repeatedly explained to the pastor the need for PFC to be represented by an attorney, and Fincher indicated that he understood.
Despite the warnings, Fincher appeared at a Nov. 2 pretrial conference without an attorney, telling the trial court that an attorney, Mark GiaQuinta, was supposed to represent PFC but couldn't make it to the hearing.
The trial court informed Fincher to make sure that PFC's attorney filed an appearance and warned him of the impending trial date.
NCC's counsel then contacted GiaQuinta, who indicated he was not representing PFC in the matter. No attorney filed an appearance on behalf of PFC by the Nov. 8 deadline.
Accordingly, NCC filed a renewed motion to dismiss, which the trial court granted.
In January, PFC filed a motion to reconsider, arguing it was not required to proceed by an attorney, but that motion was denied.
Before the Court of Appeals, PFC argued the trial court erred by dismissing its complaint for judicial review on the grounds that PFC was not represented by an attorney.
But the COA wasn't convinced by the four cases PFC cited.
"We glean from these cases that, if a corporation participates in litigation without an attorney, it must be afforded the opportunity to rectify this error and obtain counsel," Judge Elizabeth Tavitas wrote for the appellate court. "A trial court should, therefore, not grant a motion to dismiss or motion for default judgment without giving the corporation such an opportunity.
"And it is error to dismiss a corporation's action, or grant default judgment against a corporation, that does in fact hire counsel prior to the trial court's action on the motion to dismiss or motion for default judgment," Tavitas continued. "The facts in the present case do not require us to reverse the trial court here."
The case is People for Community, Inc./PFC, Isaac Fincher v. City of Fort Wayne Neighborhood Code Compliance, 22A-MI-447.
Please enable JavaScript to view this content.