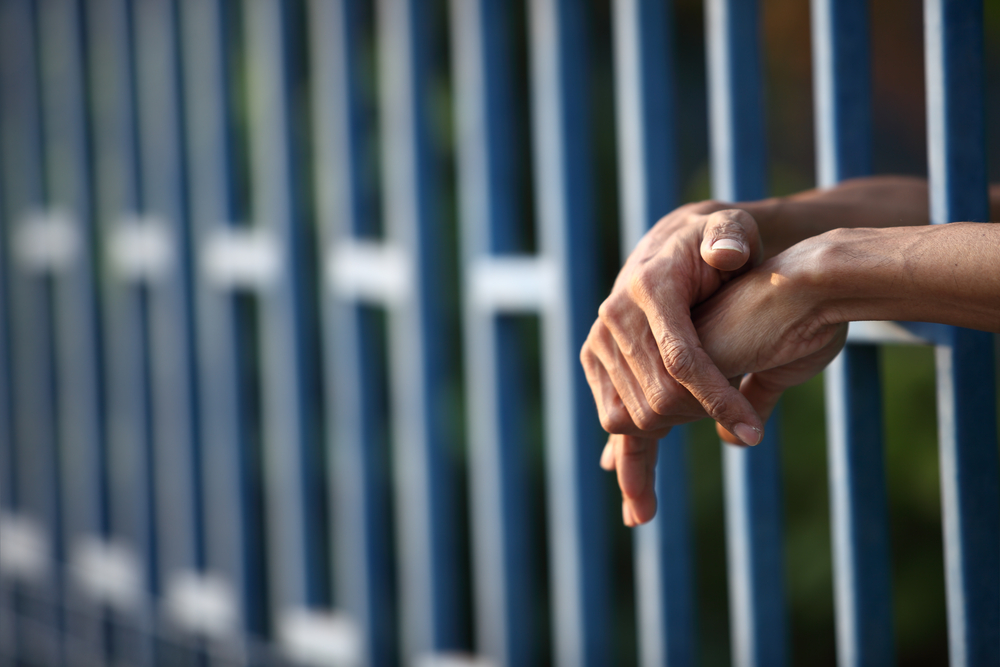 A man who was a part of a duo that conducted a string of Indianapolis-area Kroger pharmacy robberies in 2016 did not convince the Court of Appeals of Indiana that he was wrongly denied a petition for post-conviction relief.
In 2017, Robert Coleman was sentenced to an aggregate 25-year term for his conviction of Level 3 felony conspiracy to commit armed robbery, Level 4 felony unlawful possession of a firearm by a serious, Class A misdemeanor carrying a handgun without a license and Class A misdemeanor false identity statement.
Coleman was arrested in 2016 after he and his partner, Stacey Griffin, lingered around the aisles of a Kroger Pharmacy in Brazil, Indiana, and the store's employees initiated their pharmacy robbery protocols.
The men left without purchasing anything, but law enforcement soon arrived and apprehended the men in the parking lot where an eyewitness told them they saw Coleman throw a handgun in a nearby trashcan. During a pat down of Griffin, officers also found a piece of paper that appeared to be a robbery demand note.
Griffin was sentenced to six years in prison for his guilty verdict of robbery as a Level 5 felony, and the Court of Appeals affirmed. 
For his part, Coleman appealed but had his convictions and sentence affirmed. But in 2018, Coleman filed a pro se petition for post-conviction relief and later filed, by counsel, amended petitions raising post-conviction claims of ineffective assistance of trial and appellate counsel.
Coleman argued that his trial counsel rendered ineffective assistance by failing to file a motion in limine to prohibit any evidence about the Indianapolis robberies or evidence that Coleman had been incarcerated pending trial. He also alleged that trial counsel failed to tender a lesser-included offense jury instruction for Level 5 felony robbery or Level 4 felony robbery of a pharmacy as lesser included offenses to his Level 3 felony attempted armed robbery charge and "challenge the SVF charge in light of insufficient evidence."
As for his appellate counsel, Coleman argued that his counsel had rendered ineffective assistance by failing to raise an appellate evidentiary issue to challenge the admission of Coleman's second police statement based on hearsay and file a petition to transfer.
The Clay Superior Court ultimately denied his petition for post conviction relief, finding Coleman had failed to meet his burden of proving his claims.
A panel of the Court of Appeals affirmed in Robert Deshon Coleman v. State of Indiana, 21A-PC-1260, finding first that his trial counsel "afforded considerable discretion in choosing strategy and tactics" and therefore, there was a "strong presumption" that counsel rendered adequate assistance.
It also noted that he failed to allege and show that there is a reasonable probability that, but for his counsel's alleged unprofessional errors, the result of the proceeding would have been different had trial counsel filed a motion in limine.
Finally, it found that his counsel's decision not to tender a lesser-included offense jury instruction was consistent with a reasonable trial strategy and Coleman did not show that any such challenge to his SVF charge would have been successful if made.
Turning to the appellate claims, the COA agreed with the post-conviction court that Coleman failed to meet his burden of showing his waiver-of-issues appellate counsel claim. It also agreed with the state's argument regarding filing for petition to transfer as being "meritless" because Coleman "fail[ed] to identify any specific federal issue or claim that has been procedurally defaulted" and because his direct appeal issues were state law claims only.
"Coleman does not argue that he has a specific federal claim or issue that has been procedurally defaulted," Judge Rudolph Pyle III wrote. "Indeed, he cannot show a federal claim where his direct appeal involved state law claims (admission of evidence claims based on improper foundation and hearsay and a claim of inappropriate sentence under Indiana Appellate Rule 7(B)). Thus, Coleman has failed to show that he was prejudiced by appellate counsel's failure to file a transfer petition on his state law claims."
In a footnote, the COA wrote, "it is apparent that the post-conviction court inadvertently used the word 'dismisses' instead of 'denies' at the conclusion of its order when it denied Coleman's petition for postconviction relief. Accordingly, we reject Coleman's contention that the post-conviction court's typographical error equates to a failure to address the merits of his claims or that it requires reversal of the order.
"… Accordingly, we affirm the postconviction court's denial of post-conviction relief on this claim, but we also remand this case to the post-conviction court to correct its typographical error," judges concluded.
Please enable JavaScript to view this content.