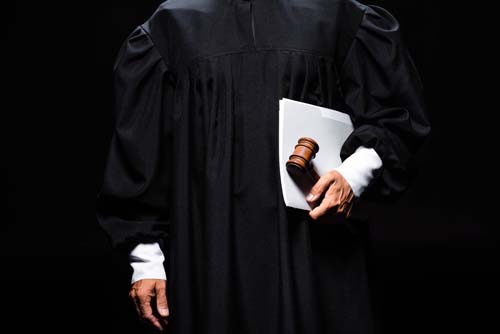 A woman who had her class-action complaint against IU Credit Union sent to arbitration has secured a reversal in an interlocutory appeal by the Court of Appeals of Indiana.
Tonia Land sued IUCU on behalf of a putative class in March 2021, claiming IUCU had wrongfully assessed overdraft fees against her and other customers. IUCU moved to compel arbitration, arguing Land had already agreed via contract that her claims would be addressed out of court.
Land has several accounts with IUCU, including a checking account with a debit card. When she became an IUCU customer, she received a "Membership & Account Agreement."
Among other provisions, the agreement discusses IUCU's methods for processing Land's expenditures from her account, as well as overdrafting policies. Land later registered for online banking, and according to the "Online Banking, Mobile Banking and Text (SMS) Message Banking Agreement and Disclosure," she agreed IUCU could send notices to her electronically.
In 2019, IUCU sought to require its members to arbitrate any claims they may have against IUCU and to waive their right to participate in class actions against IUCU.
The credit union prepared a one-page "addendum to membership & account agreement" to customers, which provided that (1) either party may require any dispute to be resolved by arbitration without the other party's consent, and (2) Land and other customers cannot initiate or join a class action in any arbitration or court proceeding between the parties.
Further, the addendum stated, "You have the right to opt out of this agreement to arbitrate if You tell Us within 30 days of the opening of Your account or the receipt of this notice, whichever is later. … Otherwise, this agreement to arbitrate will apply without limitation."
IUCU attempted to mail the addendum to each member, which was enclosed at the end of their July 2019 account statement. IUCU also attempted to email IUCU members to inform them about the addendum.
For Land, IUCU mailed the addendum to the address she had given the credit union, along with an account statement. However, the addendum was included in an account statement for an account other than Land's checking account.
Further, IUCU claimed to have sent Land an email stating: "You have a new eStatement to retrieve in Online Banking."
Land did not recall receiving that email, but the language is identical to other notifications she receives when a new monthly banking statement is available for review.
In March 2021, Land filed a class-action complaint alleging IUCU had wrongfully assessed overdraft fees on accounts that were not overdrawn. She further claimed that IUCU's actions amounted to breach of contract, breach of a duty of good faith and fair dealing, unjust enrichment and violation of Indiana's Deceptive Consumer Sales Act.
The Monroe Circuit Court granted IUCU's motion to compel arbitration, but an interlocutory appeal ensued, with Land arguing the purported agreement to arbitrate was invalid.
The COA agreed with Land on Friday, reversing in Tonia Land, individually and on behalf of all others similarly situated v. IU Credit Union, 22A-CP-382.
First, the COA concluded IUCU failed to provide reasonable notice to Land of the arbitration contract. The appellate panel compared the Land case to Kortum-Managhan v. Herbergers NBGL, 204 P.3d 693 (Mont. 2009).
"KM denied receiving or noticing the change in terms, because the credit card company regularly included 'junk mail' with her account statements," Senior Judge John Baker wrote. "As a result, KM reasoned she did not receive meaningful notice of the arbitration provision.
"… The Kortum-Managhan case and Land's case are similar in several crucial respects," Baker wrote. "KM and Land both asserted that they did not see the arbitration terms that were offered to them. And IUCU's notice on the first page of the account statement it mailed to Land did not advise her that the 'added language' included an arbitration provision or that time-sensitive action on her part was necessary to avoid being bound by the new language.
"… In addition, in both cases the financial institution did not require affirmative action by the customer to be bound by the new contract," Baker continued. "KM supposedly agreed to be bound merely by continuing to use her credit card, and IUCU stated that Land's silence would equal assent to the new terms. Finally, in both cases, customers were not reasonably notified that they were being asked to waive their right to jury trial against their financial institutions."
While the first conclusion was a sufficient basis to reverse the trial court's judgment, judges also addressed Land's claim that she did not validly accept IUCU's contract offer. Again, the judge sided with the consumer.
"…. IUCU's offer did inform Land of how she could opt out of the Addendum's arbitration requirements. But, as the Restatement shows, it is not enough for the offeror to inform the offeree that silence will equal acceptance of the offer," Baker wrote. "It must also be shown that the offeror, in remaining silent, intended to accept the offer. … Land told the trial court that she was never aware of the offer and would not have accepted it. Further, IUCU does not demonstrate that it relied on Land's silence in continuing to do business with her.
"… IUCU cites Weldon v. Asset Acceptance, LLC, 896 N.E.2d 1181 (Ind. Ct. App. 2008), trans. denied, in support of its claim that Land's silence equaled acceptance of its offer, but that case is distinguishable," Baker concluded. "In Weldon, a customer of a credit card company argued the parties' contract, which contained an arbitration provision, was invalid because he did not sign the credit agreement. This Court determined that Weldon accepted the contract by his conduct, that is, the use of his credit card. By contrast, in Land's case IUCU did not state that her use of IUCU's banking services would constitute acceptance of the Addendum. To the contrary, IUCU, the drafter of the Addendum, stated only that Land's silence would constitute acceptance. We will not read terms into the Addendum's plain language."
Please enable JavaScript to view this content.