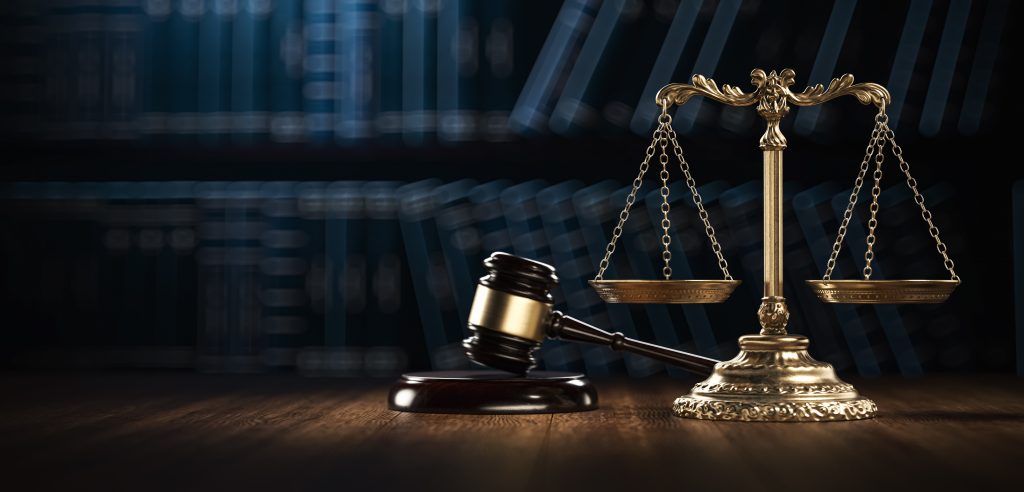 The Court of Appeals of Indiana affirmed the denial of summary judgment and remanded for further proceedings in a malpractice lawsuit case.
Dating back 30 years, William Gerald Throgmartin was the sole owner, chairman and CEO of H.H. Gregg, which used Krieg DeVault for legal services including real estate transactions and expanding the business.
After Gerald's son, Jerry, became Gregg's chairman and CEO, it was sold to a private equity firm in 2005.
During the time between 1990 and 2005, Krieg provided lawyers to assist with the family's personal needs and Gerald's estate planning, which included WGT and Dadus V Inc.
In 2003, Gregg purchased property in Georgia, and Krieg attorney Brian Fritts represented the transaction.
Another Krieg attorney, Paul Lindemann, wrote a memorandum to Jerry outlining a plan to combine Dadus V Inc. with WGT to make one liability company.
A different Krieg attorney, Matthew Carr, drafted documents to combine the companies as WGT V to the Indiana Secretary of State's Office.
Jerry was designated WGT V's manager and registered agent.
Gregg's chief operating officer Dennis May spoke with Fritts about Gregg's selling its Georgia property to WGT V, which would then lease the properties back to Gregg.
Fritts prepared the documents for the transactions and informed May that he needed to finalize the documents for closing.
WGT V wired $3.5 million to Gregg to purchase the Georgia property, and then Gregg began paying $30,000 monthly to WGT V.
Fritts claimed May never responded to him about finalizing the documents for closing, but an invoice from Krieg indicated someone revised the lease agreement the month it was signed.
Jerry died in 2012.
In 2017, Gregg filed for bankruptcy and rejected its lease with WGT V. In 2018, while attempting to negotiating a sale of the property, WGT V realized Gregg was still the record title holder of the Georgia property.
It was then sold for $2.8 million and, pursuant to a settlement agreement, Gregg's bankruptcy creditors received $2.7 million and WGT V received $100,000.
In 2019, WGT V LLC sued the Krieg DeVault law firm for legal malpractice, negligence and breach of fiduciary duty relating to a commercial real estate transaction.
In 2021, Krieg moved for summary judgment.
WGT V responded and filed designated evidence from affidavits and transcribed depositions. After determining genuine issues of material fact existed, the trial court denied Krieg's motion in 2022.
Krieg then requested the trial court certify its decision for interlocutory appeal which it did.
Krieg argued the trial court erred because no attorney-client relationship existed between Krieg and WGT V.
"In fact, during the same year that the botched Georgia transaction was to have occurred, Krieg assisted the Throgmartin family with the transfer of real property from WGT LLP into WGT V and assisted WGT V with the acquisition of another Gregg property in Ohio. Moreover, in June 2004, Krieg revised the lease agreement for the Georgia property based on input from Gregg's May and from Esselman, a real estate broker who sometimes assisted Gregg and sometimes assisted the Throgmartin family, and Krieg sent the invoice for those revisions to Jerry Throgmartin, who was both Chairman of Gregg and manager of WGT V," Judge Melissa May wrote. "Thus, the designated evidence creates a genuine issue of material fact about whether Krieg was the lawyer for both Gregg and WGT V during the ultimately unconsummated Georgia transaction."
The second issue the appellate court addressed was the trial court erred if, without an attorney-client relationship, Krieg could not have breached any fiduciary duty to WGT V. Krieg claims the trial court erred by not granting summary judgment on WGT V's fiduciary-duty claim because Krieg "never owned any such duty."
"Because there are genuine issues of material fact about whether Krieg was WGT's lawyer, genuine issues of material fact also exist about whether Krieg had a fiduciary duty to WGT that it could have breached," May wrote.
May added that Krieg was not entitled to summary judgment.
The final issue brought to the appellate court was whether the applicable two-year statute of limitations bars WGT V's claims filed against Krieg in 2019 for actions that occurred in 2003 or 2004.
Both May and Judge Leanna Weissmann agreed there were genuine issues of material fact existing in the record.
Judge Terry Crone wrote a separate dissenting opinion disagreeing with the majority finding that Krieg DeVault shouldn't be held liable.
"In sum, Krieg cannot be liable for not doing something that its alleged client did not ask it to do. An attorney-client relationship exists for specific functions and only those requested by the client," Crone wrote. "Consequently, I would reverse and remand with instructions to enter summary judgment for Krieg on WGT V's claims for legal malpractice and breach of fiduciary duty."
The case is Krieg DeVault LLP v. WGT V, LLC, 22A-PL-1744.
Please enable JavaScript to view this content.