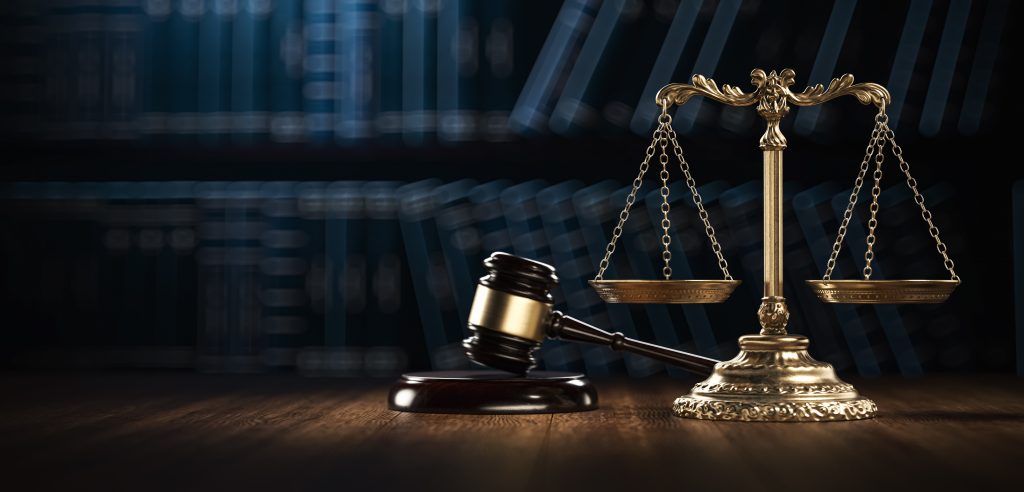 A trial court did not abuse its discretion by denying a man's request for a jury instruction on the defense of entrapment after he ended up in a civilian sting to expose child predators, the Court of Appeals of Indiana has ruled.
In March 2021, Joshua Clark, then a police officer with the Portland Police Department, messaged a decoy profile named "Mackenzie" that was operated by a group called Predator Catchers Inc. (PCI), which exposes people who are looking to engage in sexual activities with minors.
The fake "Mackenzie" profile was operated by PCI's founder, Eric Schmutte. "Mackenzie" and Clark communicated over several weeks through texting and other apps, including Snapchat.
A PCI volunteer supplied photos for the "Mackenzie" profile.
In a message sent April 15, 2021, "Mackenzie" told Clark she was 14.
"If I don't know I can't say anything," Clark responded. "… So delete that message."
"Mackenzie" told Clark several other times she was 14, and Clark told her to delete the messages and say she was actually 18. Clark also sent several explicit messages, including saying the two should "meet" to "see if we like each other" and that they could "maybe just get a hotel room." He also called her "hun" and "baby."
Clark changed the settings on Snapchat so messages would disappear immediately after being viewed.
The two arranged to meet at an Olive Garden in Avon on May 13, 2021.
Clark texted: "Better not be cops waiting on me lol."
When he arrived, Schmutte and other PCI volunteers confronted Clark and livestreamed the encounter on Facebook. They told Clark he was free to leave, but he chose to speak with them for several minutes in the parking lot.
Avon Police Department Detective Jacob Boggess watched the livestream from his personal Facebook and testified that he treated the livestream as "a tip" and began his own investigation into Clark's communications with "Mackenzie."
Schmutte provided Boggess his cell phone and photos and videos of the communications. Boggess learned Clark had researched "the criminal code for child solicitation" online and whether Clark had "a warrant or reports to that effect."
The state charged Clark with child solicitation, a Level 4 felony. The Hendricks Superior Court held a jury trial in July 2022.
Schmutte testified that PCI's decoy profiles never initiate communication with other people and are never the first to propose a meeting.
He also testified that PCI isn't affiliated with any police department and doesn't receive training, advice or assistance from law enforcement. PCI doesn't notify law enforcement until after they catch a person who has solicited sex from a decoy profile.
Boggess testified that PCI is a "civilian group" and not related to law enforcement "in any way."
Clark requested a jury instruction on the defense of entrapment, but the trial court found there was insufficient evidence that PCI and Schmutte were law enforcement agents and denied the request.
The jury found Clark guilty of child solicitation, and he was sentenced to six years in the Department of Correction.
Clark appealed, arguing the trial court abused its discretion by denying his jury instruction request. Specifically, he argued Schmutte and PCI were "apparent agent[s]" of law enforcement.
The Court of Appeals disagreed.
The court provided the definition of the defense of entrapment in Indiana law, which says it is a defense that the prohibited conduct of the person "was the product of a law enforcement officer, or his agent, using persuasion or other means likely to cause the person to engage in the conduct."
A second element of the defense is that the person was not "predisposed to commit the offense."
The court cited a case — Menard, Inc. v. Dage-MTI, Inc., 726 N.E.2d 1206, 1210-11 (Ind. 2000) — in saying an agency relationship can be actual, implied or apparent.
But the court also added — citing cases including Arrendale v. Am. Imaging & MRI, LLC, 183 N.E3d 1064, 1068 (Ind. 2022) — that apparent agency exists when "a principal's manifestations induce a third party to reasonably believe there is a principal-agent relationship."
"Clark directs us to no caselaw holding that our entrapment statute encompasses apparent agents of law enforcement," the opinion states. "We need not decide that issue, however, because we find that there are no facts in the record that would support an apparent agency relationship between Schmutte or PCI and law enforcement."
The opinion states PCI is a private, civilian organization "separate and apart from law enforcement."
The court noted PCI doesn't notify law enforcement until after they "catch" someone and that, in this case, the detective saw the livestream on his own Facebook and only contacted Schmutte afterward.
Clark argued that by not doing anything to stop Schmutte, the state "placed him in a position to perform acts that appear to any reasonable person to endow him with the power of the [S]tate."
He likened the situation to Batman, who is "not the apparent agent of Commissioner Gordon simply because the Commissioner puts up the Bat Signal."
Instead, Clark argued, Batman is an apparent agent "because everyone knows Commissioner Gordon reaps the rewards for Batman's efforts."
The court was not persuaded.
"First, law enforcement lit no 'Bat-signal' calling Schmutte and PCI to action," the opinion states. "Rather, as we have explained, law enforcement did not become involved until after PCI livestreamed its encounter with Clark. Moreover, law enforcement agencies routinely rely on the general public for tips, evidence, and other information, and the mere collection of that information says nothing about whether the State has authorized an individual to act on its behalf."
The court also ruled that even if an apparent agency relationship existed, Clark did not demonstrate that he was predisposed to commit the offense, in part citing Clark's insistence that "Mackenzie" delete messages saying she was 14 and instead claim to be 18.
Judge Elizabeth Tavitas wrote the opinion. Judges Nancy Vaidik and Peter Foley concurred.
The case is Joshua D. Clark v. State of Indiana, 22A-CR-2421.
Please enable JavaScript to view this content.