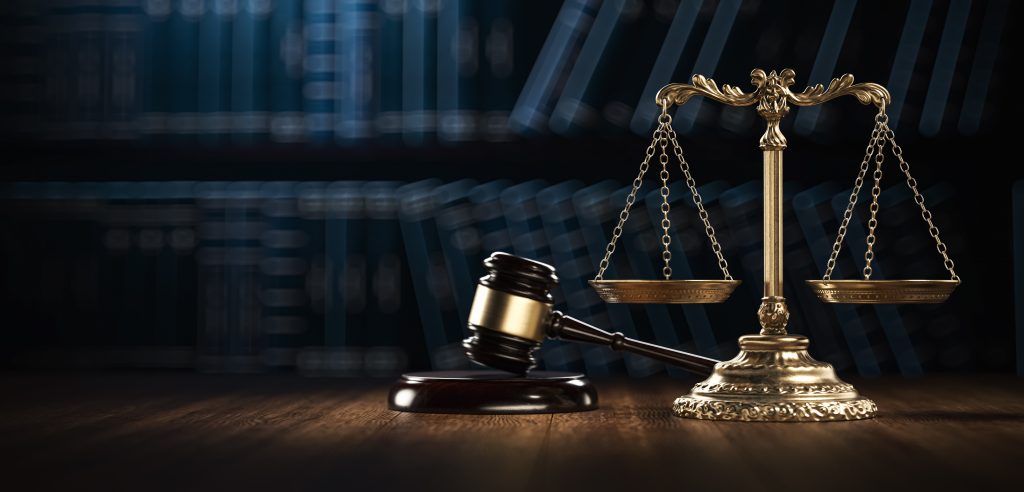 A woman voluntarily committed felony possession of methamphetamine in a penal facility when she chose not to heed a state trooper's warnings, and the trooper had reasonable suspicion to ask for her identity during a traffic stop that led to the charge, the Court of Appeals of Indiana has ruled in affirming a lower court's decision.
Rachel Baker was a passenger in a pickup truck that was pulled over by Indiana State Police in February 2021.
The trooper, Chad Babbs, stopped the truck because the driver wasn't wearing a seatbelt.
The two other passengers in the truck told Babbs their names were Taylor Hall and Julie Johnson.
Babbs found Hall had a warrant for her arrest but couldn't find information on Johnson. He contacted the Cass County Sheriff's Department, and a deputy told him the woman might be Baker.
Babbs found a BVM picture of Baker that matched the woman in the truck and found there was an arrest warrant for Baker for a probation violation.
The trooper arrested them on their outstanding warrants and told them they would be transported to the county jail.
He also told them they would face an additional charge for trafficking if they had "anything else on their person." Both women said they didn't.
A correctional officer completed the intake for Baker and, before searching her, asked if she currently possessed any illegal substances.
Baker indicated she did not, but the officer discovered a small bag containing meth.
The state charged Baker with Level 5 felony possession of meth at a penal facility. She was also charged with Level 6 felony possession of meth.
Baker filed a motion to dismiss the Level 5 felony charge because she wasn't voluntarily at the jail, so her conduct was neither knowing nor intentional. She also asserted that even if she was aware of the meth, she had a right to remain silent and wasn't required to incriminate herself.
The Cass Superior Court denied Baker's motion to dismiss.
Baker then filed a motion to suppress evidence of the meth seized from her at the jail, asserting that based on the Indiana Seatbelt Enforcement Act (ISEA), Babbs was not authorized to ask Baker to identify herself during the traffic stop.
The trial court denied that motion, too.
A jury returned a guilty verdict on both charges, though the court entered a conviction of only the Level 5 felony to avoid double jeopardy concerns. Baker received a four-year sentence, with two years to be served in community corrections if she qualified and was accepted.
Baker appealed, arguing she wasn't required to identify herself under the ISEA and, therefore, the trial court abused its discretion by admitting the meth found in her pocket.
She also argued the state didn't prove she committed Level 5 felony possession of meth at a penal facility because it didn't present evidence that she was at the Cass County Jail voluntarily.
The Court of Appeals disagreed in both cases.
The ISEA says a vehicle, its contents, the driver or passengers "may not be inspected, searched, or detained solely because of a violation of this chapter."
But the Court of Appeals previously ruled in State v. Morris, 732 N.E.2d 224, 228 (Ind. Ct. App. 2000), that "when circumstances arise after the initial stop that create reasonable suspicion of other crimes, further reasonable inspection, search, or detention is no longer 'solely' because of a seatbelt violation and does not contravene the plain language of the statute."
The driver telling Babbs about the vehicle not being properly registered was a key in the Court of Appeals' determination that asking the driver and passengers to provide identification information didn't violate the ISEA. The driver's comment gave Babbs reasonable suspicion to investigate a potential crime, the opinion states.
Baker argued Babbs' testimony at trial — that he lacked reasonable suspicion of criminal activity "inside the vehicle" — indicated he lacked reasonable suspicion of any criminal activity before asking for her identification. The Court of Appeals disagreed with her interpretation, ruling the testimony is more aptly construed to mean Babbs didn't suspect the three occupants were actively engaging in criminal activity within the truck.
Indiana appellate courts haven't considered whether a person who possesses an illegal drug and is transported to a penal facility is in the penal facility voluntarily to support a conviction of possession of the illegal drug in the penal facility, the opinion states, making this an issue of first impression in Indiana.
The Court of Appeals cited a case from Virginia — Herron v. Commonwealth, 688 S.E.2d 901 (Va. Ct. App. 2010) — which had facts that are "virtually identical" to the case at hand. In Herron, the court held that the appellant's act of taking drugs into a jail was voluntary.
"We acknowledge someone is not voluntarily visiting the jail after being arrested," the opinion states. "However, like the defendant in Herron, Baker was arrested for a reason unrelated to her possession of methamphetamine and informed any felony possession of an illegal substance would be enhanced if she possessed it in the Cass County Jail. Baker chose to ignore that warning."
The Court of Appeals also disagreed with Baker's argument that she was entrapped by police, ruling in a footnote she ceased being a law-abiding citizen when she knowingly and intentionally placed the meth in her pocket.
Judge Melissa May wrote the opinion. Judges Leanna Weissmann and Peter Foley concurred.
The case is Rachel W. Baker v. State of Indiana, 22A-CR-998.
Please enable JavaScript to view this content.