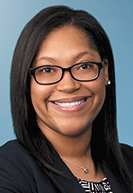 By Kristina Coleman and Emily Kile-Maxwell
We all know that, as Indiana attorneys, we are required to report our pro bono service each year during our annual registration. Aside from giving you something to report each year, we want to share reasons why we think pro bono service is an integral part of every lawyer's career, particularly for young lawyers, such as the more than 275 who were just sworn in and joined the Indiana bar this month.
When we were both brand-new attorneys, a piece of advice we consistently received was to look for pro bono experiences that excited us and to find ways to integrate pro bono service into our practices. This is one piece of advice we have both taken to heart.
We've seen firsthand how pro bono service adds value to our community and legal careers. Listed below are key reasons why pro bono legal service is crucial.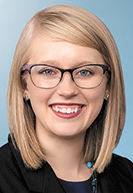 Adding value to community
Pro bono is more than just a reporting requirement. It is a means of giving back to the community while also growing professionally. Furthermore, as licensed attorneys, we have an ethical obligation in our profession to provide legal service to low-income and other vulnerable people. Pro bono service meets this obligation.
For both of us, giving back through pro bono service is an important part of our professional practices. Moreover, as Indiana Chief Justice Loretta Rush noted in this year's State of the Judiciary: "Justice only for those customers who can afford it is not justice for all. In fact, it is not justice at all."
Pro bono adds value to the community by ensuring that even the most vulnerable, defenseless and oppressed among us can obtain adequate legal assistance. Whether it is helping veterans restore their driving privileges, ensuring that a child is living in a safe environment or even helping people reintegrate into the community, our collective society is better when individuals have the assistance they need to address legal problems that are affecting their lives.
Pro bono service also helps the judicial system run smoothly. It's no secret that the Southern District of Indiana is one of the busiest federal district courts in the country. As former chief judge of the Southern District of Indiana Richard Young noted in his letter announcing Local Rule 87, the need for pro bono service significantly outpaces the court's ability to recruit counsel. Local Rule 87 helps address this need by creating an obligatory pro bono panel of attorneys, based on a threshold number of appearances, but any lawyer can also volunteer as part of the voluntary panel of pro bono attorneys.
Rewarding experience
Pro bono engagements are personally rewarding for several reasons. First, pro bono service is a deeply engaging part of your practice that reminds you why you became a lawyer. The ability to do something with your law license that makes a tangible and immediate difference in the lives of others in need is one of the most rewarding things we can do as attorneys.
For example, it's hard not to leave a naturalization clinic (where you help eager permanent residents apply for U.S. citizenship) without a smile on your face from experiencing firsthand the difference that law can make in the lives of others. Or maybe you get the chance to represent parents in a guardianship proceeding in an effort to obtain guardianship over their incapacitated adult child, who still relies on his/her parents for basic care and activities of daily living, and you leave with a new appreciation for how big of a difference a lawyer can make in someone's life with just a few hours of work. Pro bono service can give you these kinds of opportunities and make you feel like you can use your law license to help real people with real problems, instead of the more abstract legal complexities we deal with daily.
For young lawyers, pro bono further serves as an opportunity to develop your substantive skillset and to take on more of a leadership role, sometimes sooner than you otherwise would be able to.
Pro bono service might give you the opportunity to represent clients in immigration proceedings before an administrative law judge; guide your client through a settlement conference with a magistrate judge; take or defend depositions; brief dispositive motions; take a case all the way through trial in federal district court; or even brief and argue an appeal.
In many practice settings, pro bono service allows you to collaborate with colleagues, including cross-practice and/or cross-office work. Your pro bono work may even count toward a firm's billable-hour expectation (depending on your employer). Additionally, volunteering for pro bono opportunities, such as IndyBar's Ask A Lawyer, naturalization clinics and expungement clinics, often allows you to get to know attorneys outside of your organization — further developing your network within the legal community.
Getting involved
Pro bono is a wonderful experience to integrate into your practice. Some pro opportunities that exist in Indiana include:
• IndyBar Ask a Lawyer: This clinic takes place twice a year (April and October) at various locations around Indianapolis. Lawyers meet briefly with individuals on a variety of issues, ranging from employment to family law. Paralegals and law students are also welcome to assist. This only requires 2¼ hours of your time! Additional information as well as other volunteer opportunities are available here.
• Southern District of Indiana Pro Bono Program: The court provides attorneys with a range of pro bono options to choose from. These opportunities range from representing a pro se litigant solely for purposes of a settlement conference to representing a pro se litigant all the way through trial. The court also provides substantive resources to recruited counsel, as well as reimbursement of certain expenses. New opportunities are always posted on the court's website.
• Periodic clinics: Organizations such as Indiana Legal Services and Neighborhood Christian Legal Clinic offer opportunities to assist with their intake teams as well as to volunteer at their immigration, naturalization and/or expungement clinics. You can learn more about these organizations and volunteer opportunities at ILS and at NCLC.
• Immigration and asylum: For those interested in immigration and asylum, the National Immigrant Justice Center offers a variety of opportunities. Further information about volunteer opportunities is available here.
• For law students: For those individuals who are still in law school, it's never too early to start giving back. As previously mentioned, IndyBar's Ask a Lawyer is open to law students. Your law school likely also provides opportunities to give back, such as IU McKinney's Second Chance Re-Entry Assistance Program (S.C.R.A.P.) and Annual Re-Entry Fair, as well as any one of IU Maurer's student-run pro bono projects, such as the Protective Order Project or the Inmate Legal Assistance Project.
We have taken to heart the advice we received about pro bono legal service, and we hope you will, too. It is a truly rewarding experience that allows you to not only benefit personally and professionally, but also to make a positive difference in your community.•
• Kristina Coleman — [email protected] — and Emily Kile-Maxwell — [email protected] — are associates in the Indianapolis office of Faegre Baker Daniels. Opinions expressed are those of the authors.
Please enable JavaScript to view this content.