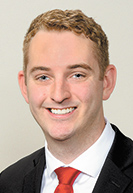 By Scott J. Collins
Many of you recently passed the state bar exam and were sworn in to practice law within the last couple of months. Now it is time to start practicing law, implement what you learned in law school and begin to learn from your colleagues how to be a lawyer in the real world. Some of you may be looking for advice on how to proceed following your law school experience. I was in your shoes one year ago and will now impart some of the "knowledge" I have learned in my first year as a lawyer. It is up to you to decide if what I have learned is helpful to you or if I am full of it.
Develop a solid foundation
It is tempting to want to hit the ground running. Many lawyers want to try the biggest cases and to leave their mark on the profession. However, in order to do so, you need to develop a solid foundation of skills. In every area of the law, there are steps you must take to develop those skills. My advice is to learn what they are and become proficient in each no matter how rudimentary. Learn how to use a calendar, how to file a document with the court, how best to communicate with partners and clients, and how to work well with others in your firm including the paralegals, staff and assistants. Do not shy away from difficult work or hide from a partner with a reputation for being tough to work for. If there are partners at your firm willing to teach you, be grateful and learn as much as you can from their experiences. I believe the best way for anyone to learn is to do — make sure to gather as much work as possible. Working on a variety of matters will provide you with real-world legal experience and exposure to clients, helping you build your client service skills.
While developing your skills, take advantage of opportunities to highlight your knowledge. If there is an opportunity to write an article or give a speech at an internal firm meeting, take advantage of it. You can always team with a partner or another associate.
Become active in an organization. This will help you meet like-minded individuals and build your network of contacts while learning and having fun, too.
Learn how to be a great advocate, because at the end of the day that is what being a lawyer is all about. I won't pretend I've learned it all in one year or that I'm even close to having learned it all, but I like to think I have learned a lot in my first year, and part of what I have learned is recognizing how much I still don't know. Don't be afraid of what you don't know. Recognize it, and put in the work to learn as much as you can.
Most importantly, always be truthful. You may be the most eloquent individual in the world, but if your argument isn't based in the truth, people will eventually see through the BS. When they do, you will lose and you will have failed.
Bonus tip: In the time of COVID-19, be diligent but patient
In some areas of law, the pandemic has led to a slowdown in the amount of work. You should make sure you are diligent in pursuing work, whether it be from a partner or attempting to acquire clients. However, it is important to stay patient and understand that the pandemic has made life difficult for everyone. If you find yourself low on work, remember, it will eventually get better and life will return to a semblance of normal.
I hope that you find something in this article helpful. Take from it what you think may be helpful to you, but the only way to truly experience what it means to be a lawyer is to go out and do it yourself. Best of luck to you all.•
• Scott J. Collins is an associate at Woodard, Emhardt, Henry, Reeves & Wagner LLP. Opinions expressed are those of the author.
Please enable JavaScript to view this content.