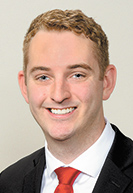 By Scott J. Collins
At the time I sit down to write this article, I have been a practicing attorney for a whole seven months. I have learned a lot in this time and want to share some tips that have been helpful to me. Do I recommend you at least consider them? Sure, but as with most everything in life, everyone needs to decide what works best for them. So without further ado, here are my top tips for new attorneys just starting out.
Develop your craft
Often, attorneys want to hit the ground running right out of law school and acquire as many clients as fast as they can. This sometimes includes getting involved in as many groups as you can fit into your schedule. While these are all good things to start developing immediately, the first and most important thing you want to accomplish is becoming a great lawyer. Do not get me wrong, I do not think I have accomplished this in a mere seven months, nor do I think anyone can; the learning curve is just too high. However, it is important to start developing the skills and habits necessary to develop your craft. If you work to obtain the largest client base possible before you actually know what you are doing, you are doing a disservice to your clients and yourself, and you probably won't have any repeat clients once they figure out you aren't a great lawyer yet.
There are several things you can do to help develop your skills:
Take on as much supervised work as you can accomplish in a reasonable period. As with everything you have done in life, practice makes perfect (or at least makes you better). Do I think you should seek out enough work that you have to work 18-hour days? Of course not, but it is important to stay busy. If you don't, you won't learn as much as you could otherwise. This may seem to go against what I said in the paragraph above, but notice I provided the "supervised work" qualifier. As a new attorney, if possible, it is always helpful to have a second set of eyes on most projects.
Learn from the people who came before you. Of course I mean the more experienced attorneys at your firm, but do not forget the legal assistants, paralegals and librarians. All of these people have been practicing longer than we have, and often their experience is invaluable. Many times, we do not want to bother a partner because they are intimidating or busy and we want to be respectful of their time. However, at least in my experience, that intimidating or busy partner is more than willing to answer your question and help. Remember, our work is a reflection of their work.
Asking questions is not the only way to learn. If you are given a project by a partner, review similar projects the partner has completed in the past. You can shape the project in their style while developing your own, seeing what you like and dislike about how they do things. This way you are learning and the partner is likelier to be satisfied with your work.
Observe and listen. This may involve sitting in on a phone call or meeting with a partner and one of their clients. At the very least, you will learn how to communicate with a client. This may seem trivial, but you learn quickly what you should and should not say and do. I hope the partner you are working with is giving you feedback on a project you worked on together. Not only do you want to understand what could have been improved or what the next step is, but you want to know why what you did could have been improved or why the next part of the project needs to be accomplished. Having this deeper understanding will help make you a better lawyer.
Work on relationships. While becoming a great lawyer is certainly important for your career, developing relationships inside and outside of your firm is also crucial. Remember those people you spent time with in law school, college or even high school? One day those people are going to be in a position to make the decision to send you work, and when that day comes, you want them to think of you when they are making that decision. Now that you all have careers, it may be more difficult to stay in touch, but if you make a conscious effort to reach out, it can be done. I want to be clear: I don't mean to exploit all of the friends you have made in life, but maintaining those relationships can bear fruit in more than one way down the road.
Get involved in your community. If you aren't a member of one of the local bar associations, become one. Not only should you join, but you should participate (gasp). Now, for someone like me who is an introvert, this may not seem super appealing on the surface. However, based on experience, attending those gatherings and getting involved with those boards and committees is actually enjoyable! Of course, there are other ways to get involved. Pick an organization with a mission you feel passionate about and reach out. See what you can do to get involved and help. But beware, if you just pick an organization at random, they will be able to tell pretty quickly that you aren't actually passionate about their cause, and this kind of relationship does not help anyone. Take your time, look around and make a positive decision for yourself.
Lastly, as you embark on your career in the legal field, remember why you chose this path in the first place. This will help keep you motivated, even on those days when you don't quite have it.•
• Scott J. Collins is an associate at Woodard, Emhardt, Henry, Reeves & Wagner LLP. Opinions expressed are those of the author.
Please enable JavaScript to view this content.