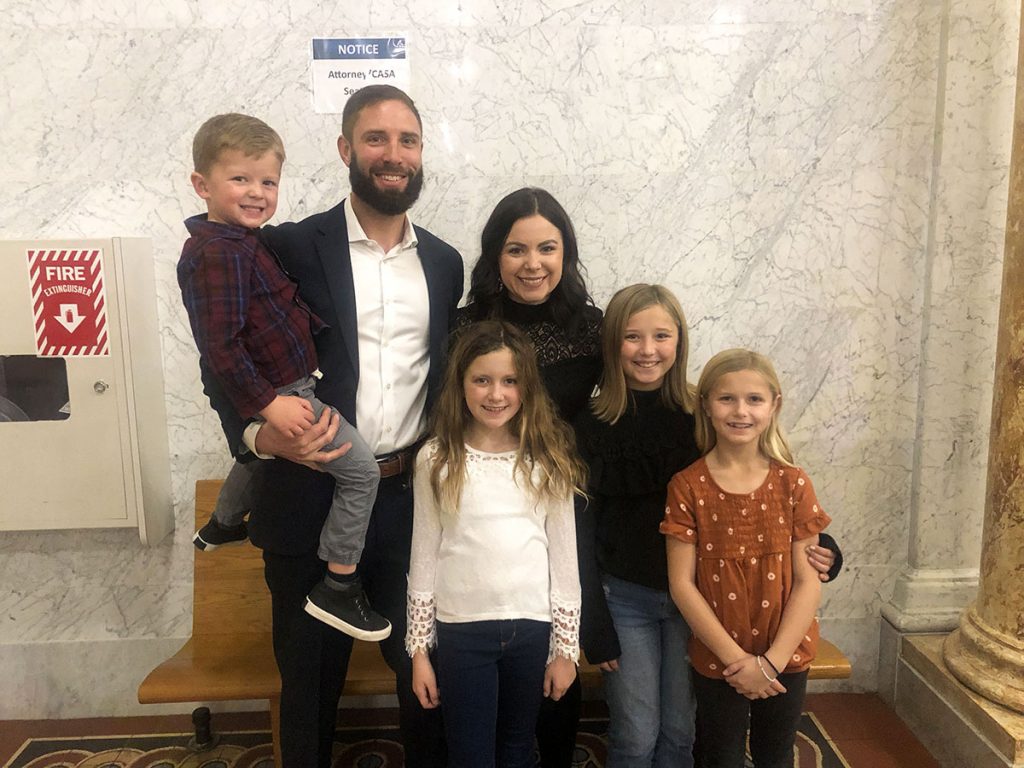 With more than 20 balloons in tow on a Thursday morning, Indianapolis adoption attorney Grant Kirsh briskly walked into the Hamilton County Courthouse for one of the few events that actually make people coming to court smile.
The Kirsh & Kirsh P.C. attorney has helped hundreds of families and children, particularly kids in foster care, unite through adoption. He often finalizes between one to three adoptions each week and said there's nothing quite like it.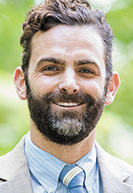 "It's an extremely rewarding thing to do," Kirsh said. "You might see me come to tears during the final hearing. It still hits me pretty hard, especially when I know what some of these kids have been through."
Since 2012, the Indiana Supreme Court has authorized video and audio coverage of certain uncontested adoptions in recognition of National Adoption Month each November. Then in September 2020, the court authorized year-round camera coverage for uncontested adoptions.
A number of Indiana trial courts participate in National Adoption Month, putting together celebrations for families finally coming together.
Although adoptions can be celebrated any time of the year, November still holds a special space of gratitude in the hearts of many adoptive families.
Making it special
In 2007, Allen County was the first community in Indiana to observe National Adoption Day, according to Allen Superior Judge Lori K. Morgan, making the county the first community in Indiana to participate in it.
Celebrating children joining their forever families is a major priority for her court, Morgan said. Each year the court has a theme and provides fun activities to make the day feel extra special for the children.
This year, the theme is "Adoption ROCKS."
On Nov. 17, designated as Allen County's "Adoption Day," the judge said her chambers transformed into the "Judge Morgan Rock and Roll Hall of Fame" to fit the musical theme to celebrate the adoption of more than 40 kids. Families were able to interact with visiting support dogs while adoptive kids received personally embroidered backpacks with books, blankets and a stuffed toy bear, among other items.
"We just make it an all-out effort to let them know that they are special and this is their special day," Morgan said.
Tessa David and her family gathered around the Allen County Courthouse rotunda on Nov. 17 as happy conversation bounced off the walls around them. The Davids were making official the adoption of their young son, Maddox, into their family.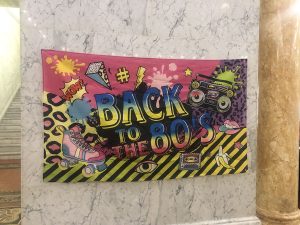 "We did not expect this to be going on," David said as she looked around at the brightly colored streamers, posters and decorations. "We expected it to be very quiet.
"It's a great celebration, all the different stations," David continued. "It's very well thought out and the details are a little overwhelming — in a good way."
Rebecca Dameron, of LaGrange, said she was pleasantly surprised by the joy and welcome she experienced as she walked into Allen County's courthouse for Adoption Day.
Dameron, there to support her niece's adoption of a little boy, said that the support for families was powerful.
"I didn't expect the capacity that was going to be experienced today," she said. "It's so many other children's wonderful day, too."
Hamilton Superior Judge David Najjar's court also tries to make the adoption celebration as a joyful as possible. So much so, in fact, that Najjar once indulged a family's wish to surprise their children by wearing a Mickey Mouse sorcerer hat on the bench to announce that the family would be flying to Disney World the next day.
"We had this kind of mock order printed up where I had laid out all the things they were going to get to do and what they were going to get to see (at Disney)," Najjar said. "That was fun."
Najjar, whose court has participated in the Adoption Day celebrations for five years, offers balloon animals and face painting activities for the kids coming to court.
"We try to make a big deal about it," he said. "And it's as much for the families themselves as it is for the community at large to understand what we're doing here and just promote the idea of adoption."
In Allen County, Morgan said Adoption Day is still the only event that makes everyone in the courthouse smile, from bailiffs and defendants to court staff and judges.
"It is just truly magical. It's so exciting. It's infectious," she said. "To know that you're changing the trajectory of a child's life, providing them a permanent home, it's just awesome."
Coming home
For Zionsville residents Deidra and Tony Smith, a combination of their faith and the desire to offer permanency for a child in foster care prompted them to pursue adoption.
The couple adopted their daughter, Alliyah, in January after more than 19 months of fostering. Until that point, Alliyah hadn't seen a permanent home in more than 13 years.
The process was long and tedious, with lots of waiting, Deidra said. However, the Smiths finally participated in a virtual adoption celebration with the help of their attorney, Kirsh, so that Alliyah's out-of-state family, former caseworkers and mentors could join the long-awaited occasion.
"It's been really great," Deidra said of folding Alliyah into their family. "I would say it's been pretty seamless."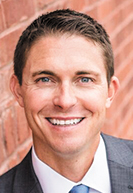 In his 15 years of uniting families through adoption, attorney Nathan Leach said he still enjoys assisting families in providing foster kids with the stability and security they need but may never have experienced.
"They've wanted nothing more than to have their relationships legally recognized. And so, when you can play a part in that, it's really fulfilling," Leach said.
The adoption process is a whirlwind of ups and downs, Leach acknowledged. It can be overwhelming for children languishing in a system without permanency and stability, he said. As a result, bringing that chapter to a close during Adoption Day celebrations usually brings a tidal wave of emotions.
"I've seen a lot of families, when the judge says (the adoption) is granted, just hug and embrace for a long period of time," he said. "You can just tell stress and worry about whether or not they're ever going to get to this point is gone and it hits home. They realize it's everything that they've been hoping for.•"
Please enable JavaScript to view this content.