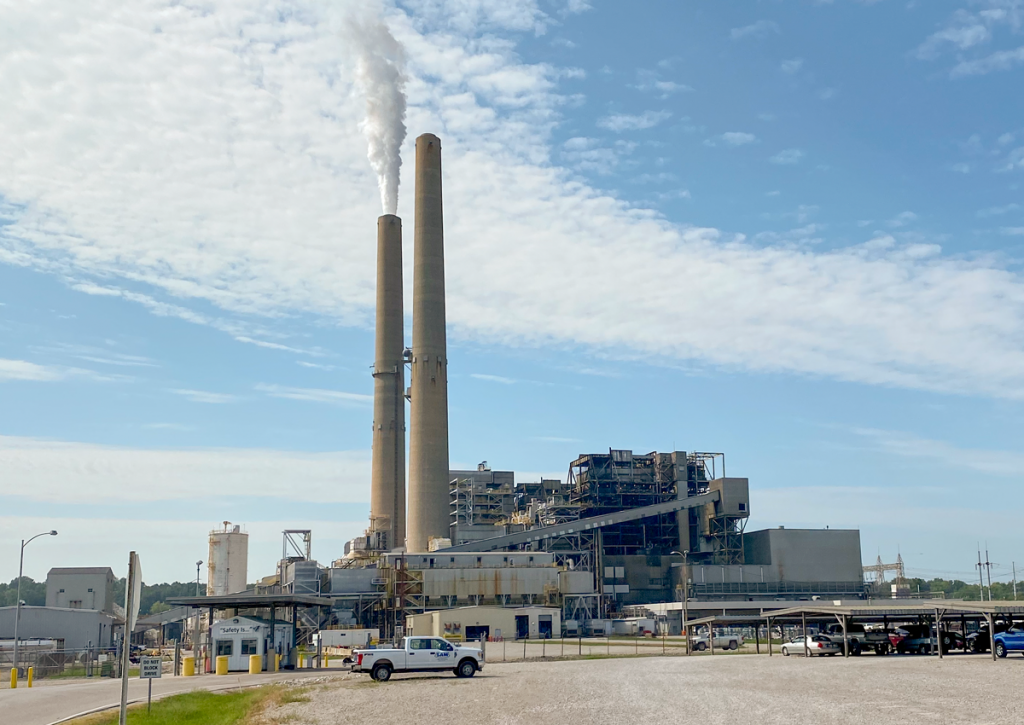 For years, Evansville native Jean Webb drove past the Posey County A.B. Brown Power Plant on her way to work. Every morning she saw the same brown horizontal streak across the sky pluming from the coal burning facility.
"It's a dirty plant I'm not going to miss," Webb said. "But I don't want it replaced with more fossil fuels."
Webb's concern comes in response to a request from CenterPoint Energy, formerly known as Vectren, to build two natural gas turbines in place of its coal-burning generators at the southern Indiana power plant. The facility is scheduled to retire in October 2023.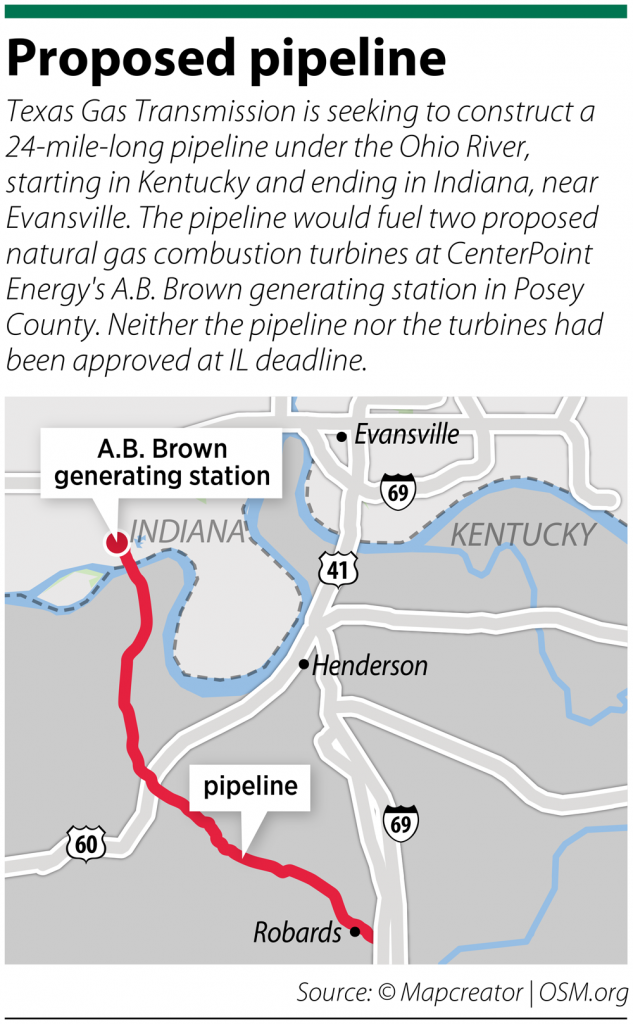 CenterPoint said the combustion turbines, if approved by state regulators, would replace the electricity produced by A.B. Brown. Meanwhile, Kentucky-based Texas Gas Transmission has proposed building a 24-mile pipeline extending from Robards, Kentucky, across the Indiana border, funneling natural gas under the Ohio River to fuel the turbines.
Both projects await approval from regulatory authorities — Texas Gas is seeking the go-ahead from the Federal Energy Regulatory Commission and CenterPoint has requested a grant of its petition for a certificate of public convenience and necessity from the Indiana Utility Regulatory Commission.
If approved, construction on the turbines would start in mid-2022 and be up and running by 2024. Texas Gas predicts construction on its pipeline, if approved, will begin in 2023 and be completed by 2024.
CenterPoint maintains that the turbines are a part of its long-term plan to introduce significant renewables and natural gas into its portfolio. A spokesperson said that surrounding communities would benefit from the tax basis provided by the plants being in Posey County.
"The generation transition offers significant benefits to the public from an environmental standpoint," said Alyssia Oshodi, a CenterPoint spokeswoman. "CenterPoint's preferred electric generation portfolio is estimated to reduce lifecycle greenhouse gas emissions, including methane, by nearly 60% over the next 20 years and direct carbon dioxide emissions by 75% from 2005 levels by 2035."
Texas Gas, which also asserted the project would result in a "substantial decrease" in greenhouse gases, has requested to proceed without an environmental impact statement as required under FERC but said a statement may
be required.
CenterPoint said other emissions, including NOx, coal combustion residuals and other water pollutants derived from the coal plants, will be reduced or completely eliminated. However, investing in fossil fuels has raised concerns from Hoosier environmental agencies that question how the move fits into the transition toward clean energy.
Setup or setback?
When Webb checks her AirNow app to see the air quality of her Evansville home, located near A.B. Brown, rarely does she see a positive "green" for clean air quality.
"It's always moderate pollution. I rarely see good air in this area," she said.
Not only is she concerned about seeing an increase of upwards of $20 on her electric bill if CenterPoint's turbines are approved, but she said she's also worried about the future of her community in the face of climate change.
"Here's the opportunity to go with renewables, and the idea that they are not taking that upsets me because for the whole time I've lived here, we've had a heavier burden of pollution," Webb said.
Groups like the Citizens Action Coalition and Sierra Club Hoosier Chapter are also confused and concerned about the proposed projects.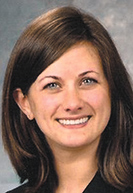 "The bottom line is that this is a new gas pipeline that would provide new gas resources and there is an enormous amount of greenhouse gas emissions associated with the extraction, transportation and combustion of this fuel," said Kerwin Olson, CAC executive director. "In no way shape or form do we accept the premise that there is no implication of greenhouse gases from this project."
The IURC has scheduled an evidentiary hearing on CenterPoint's request for Dec. 9. In an Aug. 25 order, it denied a motion to continue the hearing until early next year brought by attorneys for the CAC and Sierra Club, as well as Sunrise Coal, a Terre Haute coal producer that supplies coal to CenterPoint's A.B. Brown plant.
CAC attorney Jennifer Washburn and Earthjustice attorney Sameer Doshi said the construction of the turbines is "unnecessary." They pointed back to the IURC's denial of then-Vectren's request to build an 850 megawatt natural-gas-fueled power plant to replace A.B. Brown in 2019.
The commission had found Vectren failed to seriously consider renewables as an option and said the project would financially risk its customers. Oshodi said the new natural gas turbines would only operate 2% to 10% of the time during "critical periods … when renewable energy is insufficient to meet peak demands."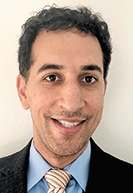 "The power plant they asked for before was baseload power plants that would run all the time and serve as a major source of generation," Washburn said. "But now they want a peaker power plant — you only flip it on when the system needs that energy. There are so many better ways to handle a peak system."
Washburn and Doshi also expressed concerns about the inefficiency of the turbines, noting it would be an expensive addition for ratepayers in the area.
At the evidentiary hearing, CAC will discuss the required elements for the commission to consider when deciding whether to grant CenterPoint a CPCN. It will also advance arguments related to the demand response opportunities and more efficient ways to handle CenterPoint's needs.
"Solar, wind and other programs could better use public convenience than this power plant that costs hundreds of millions of dollars," Doshi said.
"Clean stuff doesn't need fuel," he said. You can deploy it quickly; we're not worried about the environmental impact as much."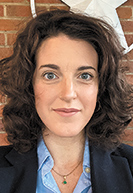 Amanda Shepherd, director of the Sierra Club Hoosier Chapter, said she thinks the pipeline and turbine projects are both a bad economic investment and a bad environmental move.
"It would likely become a stranded asset," Shepherd said. "The trajectory is that we are moving beyond natural gas in 10 to 15 years, moving to a renewable energy economy. We are extremely concerned about the continued insistence of companies like this to continue relying on polluting fossil fuels when the alternative of moving to renewables is more cost-effective and responsible — not to mention absolutely necessary due to the worsening threats of the climate crisis."
CenterPoint evaluated other technologies to ensure the reliable supply of electricity when renewables are not producing energy, Oshodi said, but the alternatives brought higher costs.
"In the future, CenterPoint may be able to further reduce carbon emissions from the (combustion turbines) by firing them with hydrogen rather than natural gas," it said.•
Please enable JavaScript to view this content.