In an effort to address legal deserts in rural areas, Concord Law School is offering a new course for students to take during the summer.
According to the American Bar Association, in 2020, there are about 2.3 lawyers per a thousand people in Indiana. In 40 of the state's 92 counties, there was fewer than one lawyer per 1,000 residents.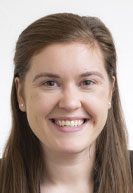 The Concord Law professor teaching the summer course, Hannah Catt, plans to discuss that issue. Specifically, her students will learn about agriculture law, rural demographics and issues rural communities face. They'll also learn how those issues can impact the delivery of legal services and how clients approach trying to obtain legal services.
"Students will have some live interaction, and we have seminars a few times throughout the semester just to go over and kind of introduce more topical things related to the content that they're learning," Catt said.
The course began May 3 and runs for 16 weeks. Six women are currently signed up.
"There's a lot of law schools that are in major urban cities, urban environments, and so a lot of students may not consider rural practice, even if they grew up in a rural area," Catt said. "And so I think (it's about) making them understand that there's certainly going to be challenges with that type of practice that are distinct from other types of legal practice, but that there are a lot of opportunities to do really great work for clients and a lot of different practice areas."
The students are working toward a final paper in which they will analyze a specific rural area in the country, looking at what the legal needs of that area are and what barriers the community has, and talking with a practitioner in that area.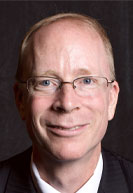 Shaun Jamison, associate dean of academic affairs at Concord Law School at Purdue University Global said while the course is new this summer, the hope is that it will gain enough interest to be taught more often.
"If there's more interest earlier than next summer, then we might offer it earlier, but the plan is to offer it at least once a year," Jamison said.
The course is an elective for Concord students, but it's also available for practitioners or students at other law schools.
Jamison said the idea behind the course is access to justice. One of the barriers rural communities have, he said, is access to internet or a high-speed connection.
"The more the law is available to people online, the more people can stay in their communities and learn the law without having to leave to go to a large city away from where their core is, where the community is," he said.
"Really looking at the rural issues and many barriers to access to justice in rural areas, it really fits very well with what we do and what we're all about," Jamison added. "They really get a well-rounded view of what's really needed for rural practice."
Concord Law School Dean and Vice President Martin Pritikin agreed.
"If we're going to be trying to prepare people to be lawyers in rural areas, it makes sense that we should be exposing them to what are both the practical issues and the substantive legal issues that they're likely to encounter as rural lawyers," Pritikin said. "So we designed a course to do just that."•
Please enable JavaScript to view this content.