In an expansive decision detailing the "global assault" on numerous facets of Indiana's abortion regulation scheme, a federal judge has struck down numerous Indiana abortion limits, such as those restricting telemedicine consultations between doctors and women seeking abortions.
The Indiana attorney general's office has started an appeal of that ruling. It is also asking for a stay.
Other Hoosier abortion regulations, however, have been upheld, including those requiring an 18-hour delay between a patient's receipt of required materials and her abortion procedure, as well as an ultrasound requirement.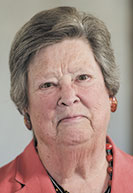 Senior Judge Sarah Evans Barker of the U.S. District Court for the Southern District of Indiana handed down 158 pages of findings of fact and conclusions of law Aug. 10 in Whole Woman's Health Alliance, et al. v. Rokita, et al., 1:18-cv-1904. She also issued a permanent injunction against multiple sections of the Indiana Code.
Virginia-based Whole Woman's Health Alliance filed the lawsuit in 2018 as it fought the denial of a license to open an abortion clinic in South Bend.
"On June 21, 2018, Plaintiffs Whole Woman's Health Alliance, All-Options, Inc., and Jeffrey Glazer, M.D. initiated this lawsuit … waging a global assault on the constitutionality of Indiana's statutory and regulatory restrictions on abortions. Plaintiffs' complaint challenges twenty-five separate sections of Indiana's wide-ranging regime to regulate abortion, asserting that these provisions violate the Substantive Due Process Clause of the Fourteenth Amendment (Count I), the Equal Protection Clause of the Fourteenth Amendment (Count II), and the Freedom of Speech Clause of the First Amendment (Count III). Plaintiffs also challenge various statutes as unconstitutionally vague in violation of the Fourteenth Amendment's Procedural Due Process Clause (Count IV)," Barker wrote.
The senior judge issued a permanent injunction against the telemedicine ban, along with state laws requiring in-person examinations by a doctor before medication abortions and the prohibition on second-trimester abortions outside hospitals or surgery centers. Barker also ruled against state laws requiring that women seeking abortions be told human life begins when the egg is fertilized and that a fetus might feel pain at or before 20 weeks.
All enjoined laws include:
A telemedicine ban prohibiting health care providers from using telemedicine to prescribe an abortion-inducing drug.
An in-person examination requirement, requiring physicians to "examine a pregnant woman in person" before providing a medication abortion.
A physician-only law allowing only physicians to perform or prescribe a medication abortion.
A second-trimester hospitalization requirement restricting the provision of second-trimester abortions to hospitals or ambulatory surgical centers.
Mandatory disclosures regarding fetal pain, the beginning of life and the mental health risks of abortion.
An in-person counseling requirement for all preabortion counseling.
Various facility requirements.
Abortion laws that were upheld include:
A physician-only law limiting the provision of first-trimester aspiration abortion care to physicians.
A requirement that providers perform an ultrasound before an abortion and show the image to the patient.
A requirement that either physicians or advanced practice clinicians conduct preabortion counseling sessions.
Reporting requirements mandating that abortion providers collect detailed information about each of their patients and enter that information in a central database.
A requirement that physicians providing abortions either maintain admitting privileges with a nearby hospital or enter into a written agreement with a physician who has such privileges.
A requirement that the administration of any abortion-inducing drug comport with Food & Drug Administration guidelines.
Mandatory disclosures about the disposal of fetal tissue and physical health risks.
An 18-hour delay between the receipt of Indiana's mandatory disclosures and an abortion procedure.
A parental consent law requiring minors to secure either parental consent or judicial waiver for an abortion.
A requirement that the Indiana State Department of Health inspect abortion clinics at least annually and "conduct a complaint inspection as needed."
Facility requirements for aspiration abortion clinics.
Criminal penalties for violations of constitutional abortion restrictions.
The court also entered judgment for the state on the plaintiffs' allegations that the Indiana abortion code constitutes impermissible gender discrimination in violation of the Equal Protection Clause, and with respect to the plaintiffs' vagueness claims.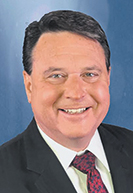 Indiana Attorney General Todd Rokita, whose office has been defending the abortion laws in court, said Barker's ruling contradicted higher court decisions.
On Aug. 11, Rokita's office filed notice of appeal to the 7th Circuit Court of Appeals. The notice also asks Barker to put on hold the injunction she issued preventing state officials from enforcing the telemedicine ban, along with state laws requiring in-person examinations by a doctor before medication abortions and a prohibition on second-trimester abortions outside hospitals or surgery centers.
"We are grateful the district court upheld Indiana's eminently reasonable laws requiring ultrasounds, limiting surgical abortions to licensed physicians, ensuring pre-abortion counseling sessions are provided by physicians or advanced-practice clinicians, and imposing criminal penalties for violations of abortion laws," Rokita, a Republican, said in a statement. "Unfortunately, elsewhere in its decision the district court invalidated a handful of Indiana laws even though doing so contradicts binding precedent, including a Seventh Circuit decision that upheld the very same in-person-counseling Indiana law that the district court invalidated today.
"We will continue to fight to defend Indiana's commonsense abortion laws and to build a culture of life in Indiana," Rokita said.
The anti-abortion group Indiana Right to Life denounced the decision as "judicial activism at its absolute worst."
"This is a horrific ruling that will directly lead to a massive expansion of chemical and late term abortions in Indiana," organization President Mike Fichter said in a statement. "The sweeping blockage of these common sense laws jeopardizes the health and safety of women, leaves women in the dark on issues of fetal pain and the development of human life."
Amy Hagstrom Miller, president and CEO of Whole Woman's Health Alliance, said "providing abortion care in Indiana has not been easy" and that the group was "grateful to the courts for upholding the right to evidence-based abortion care by overturning these unjust and burdensome regulations."
Barker, who was nominated as a federal judge in 1984 by President Ronald Reagan, wrote that the state didn't have the constitutional authority to restrict the use of virtual telemedicine services to women seeking medication abortions without providing evidence that it benefited women's health.
"The State's attempt to explain its basis for excluding the far-reaching benefits of telemedicine from this category of patients is feeble at best, especially given the widespread use of telemedicine throughout Indiana as well as the overall safety of medication abortions," Barker wrote.
Barker also ruled against state-law provisions dating to 2011 that require doctors to tell women seeking abortions that human life begins when the egg is fertilized and that a fetus might feel pain at or before 20 weeks. She found the requirement about when life begins was unconstitutional and wrote that "this mandatory disclosure does not communicate truthful and non-misleading information."
But the judge did uphold state laws requiring an ultrasound be performed on the woman 18 hours before an abortion procedure, allowing abortion counseling by only physicians and advance practice clinicians, and criminal penalties for violating state abortion restrictions.•
Please enable JavaScript to view this content.