Jeffrey S. Sturm, a workers' compensation leader and attorney with George C. Patrick & Associates, PC, has died. He was 58.
Sturm, of Valparaiso, unexpectedly died on Jan. 3, according to his obituary.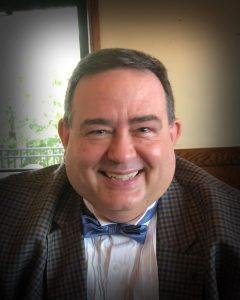 Sturm was active in Indiana's workers' compensation claims sphere, having been involved in numerous cases before the Court of Appeals of Indiana regarding worker's compensation issues. He also had several published and unpublished appellate court decisions, according to law partner George Patrick.
"Jeff focused on bringing clarity and humor to the Worker's Compensation Board of Indiana, usually with me as his favorite target and straight guy for every bit of levity and humor that he could inject into any situation or wring out of me," Patrick said.
Sturm was often requested to speak at workers' compensation seminars and was a regular faculty member at Indiana Continuing Legal Education Forum worker's compensation seminars, Patrick said. Sturm was also elected to the College of Worker's Compensation Lawyers for his advocacy, scholarship and leadership.
Longtime friend and fellow workers' compensation attorney Terry Coriden of Coriden & Coriden LLC remembered Sturm as being a "joy."
"When you picked up the phone to call him, you thought it would be a great conversation, and when you hung up the phone you would say, this was fun," Coriden said. "He was always happy in his discussions."
Coriden recalled Sturm being respectful of the bench and succinct in his arguments when litigating cases before Coriden in his prior role as a workers' compensation judge.
"He could take the most complicated case and capsulize it, shorten and make it fully understandable to anyone who asked him about the case," Coriden recalled. "He presented that case to the courts in such a way that it kept their attention. It called for immediate judicial action on behalf of his clients and that is the best thing you could say about an attorney."
Patrick remembered his law partner and friend as making even the mundane activities of life "fun".
"Grocery shopping – an adventure. A trip to the world's largest Rosary made from bowling balls – essential. Hunting for Petoskey stones–a contest. Easter time – a cake bake-off. A car sing-a-long – a concert," Patrick wrote in an email to IL.  "Cooking in the kitchen – a show. A slow canoe trip – dangerous."
Additionally, Sturm is remembered for his humor and civility, as well as his baking skills and love of sports and card games.
"Jeff was always surrounded by family who were an enormous part of Jeff's life bringing great joy, loads of fun and many trips," Patrick continued.
Sturm was admitted to the Indiana Bar in 1989 as well the Northern and Southern District Courts of Indiana. He earned degrees from Central Michigan University and Valparaiso Law School.
Sturm is survived by his wife, Sandy, children Nathaniel and Gabriel, his sister, two uncles, and many nieces and nephews. Sturm was preceded in death by his son, Luke Jeffrey Sturm, his parents, and his aunt.
A celebration of life will be held for Sturm in 2022 at a date to be announced.
Editor's note: This article has been corrected. 
Please enable JavaScript to view this content.